Opinion / Columnist
Humanitarian Disaster at Roodepoort, South Africa
28 Feb 2014 at 08:18hrs |
Views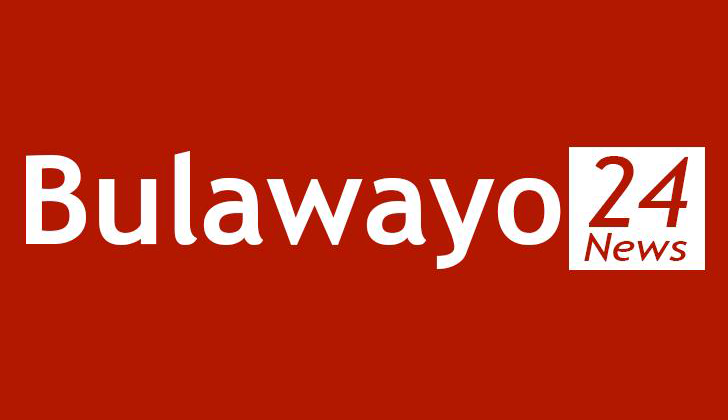 Hundreds of Zimbabwean men are estimated to have lost their lives in a disused mine at Roodepoort in South Africa. The majority of those who are believed to have perished trying to fend for their families, albeit illegally, are suspected to be illegal immigrants from mainly Zimbabwe and a handful from Mozambique. While these illegal immigrants were illegally mining in disused mines, the media blackout on this developing disaster leaves a lot to be desired. As human beings, we have a collective responsibility to value life as a precious gift from God whether one holds privileged immigration document or not. The media is called upon to report on this tragedy and give it the significance it deserves. In the same token, a call on our South African brothers and sisters to extend a helping hand during this hour of need is also made in the true spirit of Ubuntu.
While the world seems oblivious of this unprecedented humanitarian disaster, and the Zimbabwean government is preoccupied with celebrating the 90th birthday of President Mugabe as well as preparing for his daughter's impending wedding, ZAPU seems like the only Zimbabwean organisation to have responded in kind to this predicament. Soon after receiving news of this humanitarian disaster ZAPU structures in the diaspora quickly established a team of party cadres based in South Africa, which was dispatched to visit the site of the disaster. Cdes Patrick Matsinhanise, Raymond Mdlongwa, Xolani Khumalo, Watson Nkala, Jericho Ncube and Patrick Gumbo (Yeoville Branch Chairman) were quickly deployed to the site located west of Johannesburg. The gallant ZAPU members have been camped at the site providing the necessary support to the relatives of the deceased. In Europe and the UK, the Secretary General of ZAPU, Dr Ralph Mguni made a passionate plea to party members to contribute cash towards this worthy cause. Within hours, the members responded positively with a significant amount deposited into the established bank account. Proceeds raised were used to buy body bags, torches, batteries, food, water, gloves, nose masks and odour repellent sprays. However, the ZAPU members contributions are easily a drop in the ocean as much more resources are required considering that only 16 bodies out of and estimated over 100 have been recovered so far. This means that more hard and long hours await the rescue teams on the ground. In this regard, all organisations and individuals of goodwill are called upon to contribute towards helping the well-wishers who are risking their own lives to recover these bodies. Among those bodies recovered, the identified victims are said to be Zimbabwean immigrants from Emaguswini, Nkayi, Gokwe and Kezi among other areas. Tragically, seven brothers from Nkayi lost their lives in this disaster.
This tragedy brings to the fore the reality that Zimbabwe is now a failed state and progressively sliding unabated towards the dark years of our recent past. The tragedy is compounded by the fact that the government of Zimbabwe has made the cost of travelling documents so prohibitive or difficult to acquire or both. As a result, frustrated citizens who cannot find jobs in Zimbabwe have no choice but to cross the border without travel documents. When they reach shore, they are forced to do just anything in order to survive and support their families back home. To imagine that this is happening so soon after a hotly contested election whose victors are so long in slogans and promises falling terribly short on delivery, is disheartening to say the list. Almost 9 months after overwhelmingly "voting" ZANU PF into power, why are Zimbabweans leaving their country in such droves? If education is one of ZANU PF's long cherished legacies, why are thousands of Zimbabweans reduced to cheap labourers in foreign lands? If Zimbabwe is one united country, why is one part of the country famed for obscene salaries of up to $230,000 per month while the other is famed for producing immigrants born to be cheap labour earning as little as $150 per month or as much as their lives? In sharp contrast, the newly elected government of ZANU PF is not even ashamed of hosting a mega birthday bash for their leader in the midst of such a crisis. Meanwhile, the wedding of the President's daughter seems a more important national programme than this crisis in South Africa. After all, they have obscene salaries to investigate and mitigate by sharing the loot. Just how low can we go as a people?
As if that is not enough, the biggest opposition party in the country, the MDC-T is busy rearranging the wardrobe of its senior official in barbaric fashion. The unlucky ones have their homes bombed just to remind them who exactly is the boss around town. This is clear testimony that these guys are not interested in the welfare of the people but their love for power only. This attitude is a timely reminder to the electorate that to the MDC-T, a Zimbabwean life is worth a little less than an X.
When the ZAPU National Secretary for International Affairs, Cde Edwin G Moyo called the Ministry of Foreign Affairs in Harare, he was dismissively referred to the Zimbabwe Embassy in South Africa. When he contacted the consulate, they demanded a list of the deceased first before doing anything. Even after the list was finally sent to them, they are still to respond by the time of going to print. Meanwhile, relatives of the deceased are now afraid to identify their relatives for fear of deportation and prohibitive repatriation costs.
While the taxing task of recovering the bodies continue, and in an effort to beat the deadline set by South African authorities to seal the killer shafts, the next phase of assistance will be directed at helping families repatriate their deceased relatives for decent burials back home. The ZAPU support group has promised to continue helping until the last body is recovered or until it is impossible to continue with the operation. In true ZAPU/ZIPRA spirit, no Zimbabwean body must be left unaccounted for in a foreign land. But to achieve this, a united effort firstly from all Zimbabweans in South Africa is required before we call on South Africans and humankind to help. Such times of crisis help separate the caring from the scaring. While the MDC is happily bombing each other and ZANU PF is partying, ZAPU has shown a level of compassion so profound which has left the world awestruck. After this crisis, history will record that a new breed of heroes were born and that list will include Cde Patrick Matsinhanise, Cde Xolani Khumalo, Cde Watson Nkala, Cde Raymond Mdlongwa, Cde Jericho Ncube and Cde Patrick Gumbo. Well done sons of the Zimbabwean soil.
My sincere condolences to those who lost their loved ones. Here is hoping that the government will soon declare this a disaster worth government assistance to the victim families back home.
Mso Ndlovu can be contacted on msondlovu@gmail.com
Source - Mso Ndlovu
All articles and letters published on Bulawayo24 have been independently written by members of Bulawayo24's community. The views of users published on Bulawayo24 are therefore their own and do not necessarily represent the views of Bulawayo24. Bulawayo24 editors also reserve the right to edit or delete any and all comments received.