Opinion / Columnist
How Zimbabwe creates an inferior workforce
05 Mar 2014 at 20:03hrs |
Views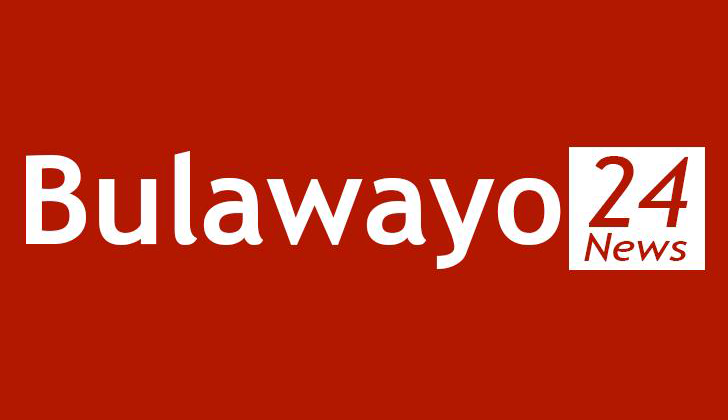 The first step to create a Great Nation of Geniuses is to re-configure National Culture. If our educated leaders had researched about the constraints of culture at Independence in 1980, we would be one of the wealthiest Nations of this World. At Independence, we had educated people like Bernard Chidzero, Joshua Nkomo, Robert Mugabe, Edison Zvobgo and many luminaries who should have dedicated their knowledge of free Nations to lead us into prosperity. The proof is in the soup; Nations that have no cultural constraints produce free and fearless thinkers who are fearless to venture into the unknowns and invent life changing products. Those Nations are fearless and they even invent polices, and military might and methods to push their inventions into adoption by poor minded Culturally-constrained Nations like Zimbabwe.
Fearless Nations sit down in their Parliaments and knit together Laws which they diplomatically or militarily coerce poor Nations to adopt. These Laws are designed to keep poor Nations as providers of raw materials and cheap labour.
What is it that Developed Nations have which poor countries don't have?
The answer is cultural constraints! In countries like Zimbabwe, culture limits human potential. From the very age of one, a child is taught to comply with instruction by use of force. This child turns to the age of two knowing that if an authoritative voice gets louder, it means danger. In the West, beating a child is punishable by imprisonment, in Zimbabwe, beating a child is called good parenting. Culture tells us; Umthwana olomthetho/ Mwana akarangwa.
This child is born with a free and natural potential which,when encouraged, could change the Nation by the time this child grows. But from the very age of one, this child is suppressed into looking at the World the same way he found it in. If he came into a World where a drinking cup is made of calabash, fear stops him from making his imaginative cup which is made from granite stone. That fear originates from a culture which when trespassed is punished for. An otherwise inventive child grows up to doubt himself about everything and joins a culturally constrained Nation in doubting his own capabilities and adopting other Nations inventions.
A Zimbabwean child must only culturally do things which are already done in that culture. If he does something differently, the mother will ask "Wakubona kusenziwaphi khona loku?/ Wakazviona zvichiitwa kupi izvozvi?/ Where did you see such a thing"
This child then learns that a good human being is one who does culturally approved things only.
Ironically, the drivers that culture in Zimbabwe always accepts new ideas brought or forced to them by other free-cultured foreign Nations. If a Zimbabwean child had gone on to grind a granite stone and make a cup out of it, he would have been discouraged and asked where in the World he saw a cup made from locally available granite material? The granite cup would only be acceptable and bought at a high price if it was Made In England.
Culture demands that Africans must only use ideas, themes and products made elsewhere. Our people are culturally consumers who will never be Manufactures. We are cultured to fear to exploit our free thinking. A child is beaten at home for playing in an uncultural way. A Zimbabwean child is beaten at school for talking in a free liberal way. In the Nations of free thinkers like Britain, a child is encouraged to talk freely, play freely, imagine freely, shout freely, choose freely, invent freely, complain freely and decide freely. No force is allowed to dissuade a child's potential in the West. These children grow up to invent Televisions out of a free imagination. They invent jet engine out of a free imagination.
Other examples of cultureless Nations like USA and Russia produce free thinking children who invent the car engine, the internet, telephone, Aeroplane, Satellite and everything that an African likes. Creativity comes from a free imaginative mind which is not constrained by stone-age culture. Culture is a curse! It is a cling to very old ideas.
In 1896, British Colonialists imported their wives into a conquered Zimbabwe and these women were wearing dresses. African women were wearing a small piece of cloth just to cover genitalia. If that dress had been introduced by another African, it would have been rejected with consequences. But because the dress was made in England, by 1920, all African women were claiming that a dress is an African Culture. In 1930, a White Rhodesian woman started wearing trousers; an African resisted and claimed that a dress was African Cultural fine attire. By year 2000, African women now wear trousers. In 2014, a White woman wears a piece of cloth just to cover genitalia as it was in Zimbabwe 1890. Africans are saying it is "not culturally acceptable/ uhamba nqhunu! / Havana kusimira!"
A small piece of cloth worn these days to cover genitalia is made in Britain and costs more than the best dress. Britain is making a profit. It's only a matter of time before one Western free thinker makes a small piece of genitalia cover made from animal skin as it was in Zimbabwe 1890. That cover will be sold for a lot of money as long as it is made not by a Zimbabwean, but by a British.
What is culture? In my eyes, culture is a good tool for a fool.
The evidence I have is that all people who talk culture are easy to exploit. Their minds are forbidden from pursuing a wealthy imaginative path. People obsessed with culture will always be consumers of exploitation.
Even in families, a father dies and his children are left as beggars because culture says the relatives must take his wealth. Culture says a 15 year old girl must not argue with a 65 year old adult if he demands sex. In free thinking countries, 65 year old adults are afraid of fifteen year old girls because they can send an old man to jail.
Zimbabweans are born very intelligent. But the curse of culture scourges their potential to venture into this free World and exploit the natural materials we have and make mega money. Rich and free Nations tell Zimbabwe not to sell its ivory. Those Nations eat Pizza and they have no elephants from where to get ivory for sell. Zimbabweans Consumers of Instructions always comply. There are minerals we are not allowed to sell in Zimbabwe. Nations that don't allow us to sell those minerals use those minerals to create electricity, Zimbabwe has no electricity. Those who use the mineral eat Pizza and a Zimbabwean who has the mineral is hungry and dehydrated.
We create fear and teach our children to be afraid and we call that a good culture. That fear makes us slaves of Nations who have laws to protect children from fear. In other words, we work hard to create our own poverty. All we know is to smile and apologise for being human beings, we have no capability to say no. We are discouraged from tender age to saying no to a voice of authority and we grow up into a Police Force that is trained to make us submit to fear.
We can't change anything unless a foreigner changes it for us. Our schools teach fear and call it discipline or culture. Thousands of free thinking babies are born in Zimbabwe every day. They await to be introduced into the perpetual cycle of fear which we manufacture in our homes schools and streets. When their working time comes, those children will be graduates of fear and in deed, the World will gain from them being An Inferior Workforce designed to be perpetual Zombies who are not allowed to air an opinion.
Perpetual consumers who will never be Manufactures!Perpetual recipients of British and American Instructions!Perpetual praisers of Zanu-PF corrupt regime!Perpetual praise singers of Tsvangirai power clinging!Perpetual apologisers of thieving old relatives!Perpetual recipient of foreign Aid!Perpetual recipients of Sanctions!Perpetual exporters of cheap labour!Perpetual victims of abusive civil servants!Perpetual exporters of raw materials which are needed in Zimbabwe!Perpetual orators who will never make exportable products!This is what culture has given us.
-------------------
Ryton Dzimiri can be contacted at rytondzimiri@gmail.com
Source - Ryton Dzimiri
All articles and letters published on Bulawayo24 have been independently written by members of Bulawayo24's community. The views of users published on Bulawayo24 are therefore their own and do not necessarily represent the views of Bulawayo24. Bulawayo24 editors also reserve the right to edit or delete any and all comments received.