Opinion / Columnist
Joseph Chinotimba demystified
07 Mar 2014 at 12:55hrs |
Views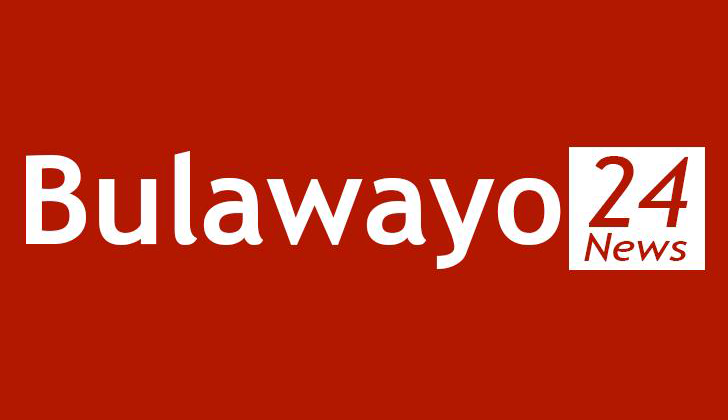 When news filtered through that Joseph Chinotimba had won the Buhera South National Assembly seat on July 31, 2013, I am sure most people exclaimed in shock, "Oh my word, we are in trouble.
Chinotimba where, in Parliament? What will come out of that House?" For many, it was the beginning of the end of qualitative debate in the august House and by extension the signal of an end to what parliamentary dignity and honour should be.
What will happen when he comes face-to-face with one Thamsanqa Mahlangu whom he once accused of stealing his mobile phone?
To most people, these were genuine questions.
I must confess that I feared too that "Chinoz", as he is popularly called by all-friend and foe, would suffer the same fate as one Roy Bennett.
I thought Chinoz would not last a day in Parliament after going berserk, assaulting those from the opposition for provoking him.
I thought of a man who would not accept sitting in the same House with those from the opposition given that his party had the majority.
I had a rough time when I penned the last instalment about the need for us to have educated MPs because for some reason, I thought people would think I was aiming at Chinoz.
If being a "proper" parliamentarian is about being educated, then Chinoz kills my argument.
He reminds me of a dispatch by international relations scholar, Frederick Schuman in the book "International Politics" under the Chapter "Art of Diplomacy" where he says; "The late Duke of Tuscany, who was a remarkably wise and enlightened prince, once complained to a Venetian ambassador, who stayed overnight with him on his journey to Rome, that the Republic of Venice had sent as resident at his court a person of no value, possessing neither judgment nor knowledge, nor even any attractive personality." "I am not surprised", said the Ambassador in reply; "we have many fools in Venice, but we take care not to export them."
Most people must have thought Chinoz to be a fool who knew nothing at all.
But alas, here is a man who can stand tall today and justifiably claim that he has beaten all the MPs in terms of performing his mandate, as law-maker debating serious motions with aplomb while at the same time being an MP who is alive to the concerns of his constituency.
Chinotimba has proved himself the opposite of what everyone thought him to be. Mr Chinotimba's life has been checkered. He had a meteoric rise to prominence during the largely successful land redistribution programme of 2000.
His face became synonymous with the voice of the people as he rallied the masses to redress what was largely the dominance of whites in land ownership. His face became the postscript of the national defiance to the imbalances created by a violent colonial past.
Also of note, though, is that he was, in a way, a leader in the making.
He was the president of the Zimbabwe Federation of Trade Unions and the National vice-chairman of the Zimbabwe National Liberation War Veterans Association. Joining the City Council in 1982 as a security guard, he rose to become a chief inspector and by the time he left in 2008, he had made a name for himself due to his militancy and questioning of the power structures obtaining in the city council then.
I am not the one to interrogate Chinotimba's educational qualifications, but from the general perceptions, people think its basic. This, though has not impeded his level of debate in the House.
One needs to go to the Hansard and scan through Chinoz's contributions which have become an everyday face of the National Assembly debate.
He has touched all and sundry, from the Local Government, the Judiciary, and quizzed the hierarchy in education.
The way he comprehends issues at hand when debating in the House makes one wonder whether this was the same Chinoz who was butt of several jokes doing rounds both on social media and public gatherings. He is his own man, who cares not about the consequences of his contributions in the House. He has indeed raffled feathers across the political divide.
Chinotimba is the face of those who believe in servitude. If one checks how emotional he becomes when talking about national interest, you would pray, if we only had about 20 such representatives, we would not be drowning in the current salarygate scandals.
During his debates, he has also added another humorous side to the august House. He has queried the laughter in the House whilst debating on the hunger that is stalking his Constituency "Wanhu wane nzara, mapere ane nzara".
Even among themselves, MPs know that Chinoz is more popular than what they could have imagined.
It will not be long before the man gains enough experience, shades militancy in his debates and replace it with focused cool approach. When not making headline news in Parliament, he will be in his constituency initiating developmental projects. He is the kind of MP voters would say truly represents them.
Chinoz recently facilitated a bursary, uniforms and boarding sponsorship for a hyena attack victim from his constituency.
He has intervened on buses that violate their timetables in his constituency, thus exposing villagers to hyena attacks when they go to catch buses late at night.
"This is not time to relax but it is time to walk the talk and deliver what we promised the people during the campaigns for the 2013 harmonised elections," said Chinoz while addressing school heads in his constituency during the launch of a soccer tournament for primary schools recently.
"What people need now is action which brings development in their communities, which is one of the major reasons why they voted for us."
Source - The Herald
All articles and letters published on Bulawayo24 have been independently written by members of Bulawayo24's community. The views of users published on Bulawayo24 are therefore their own and do not necessarily represent the views of Bulawayo24. Bulawayo24 editors also reserve the right to edit or delete any and all comments received.