Opinion / Columnist
A view from the sideline: More questions than answers on Sikhala's MDC T move
14 Mar 2014 at 06:06hrs |
Views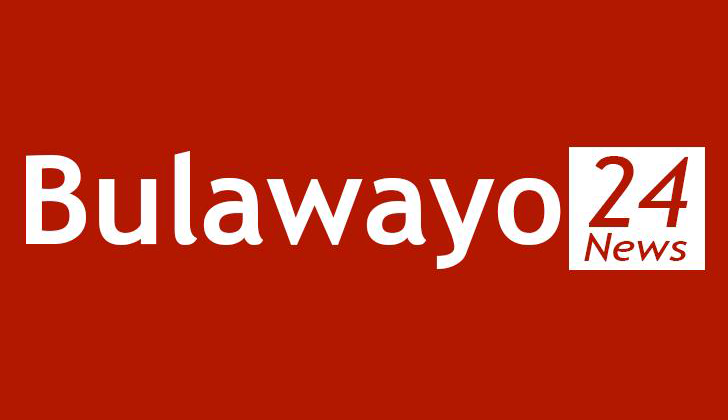 So Job "Wiwa" Sikhala has decided to find his way to the Morgan Tsvangirai led Movement for Democratic Change (MDC) after nine years of continuously bashing of his ex political love.
Job Sikhala was part of the team that founded the MDC in 1999 when he was the leader of the Students Constituency. He was an immediate hit in the party structures going on to win the right to represent the party in Parliament as MP for St Mary's. A bright and prosperous political future lay ahead for the then youngish and vibrant politician. Sikhala's troubles started in 2005 when he made public statements that the MDC President Morgan Tsvangirai had received party funding from Nigeria and Ghana which he did not remit to the party. The statements led to very serious diplomatic rows between the party, the two countries and the Zimbabwean government. Under Zimbabwean laws no political party must receive external funding. The row led to Tsvangirai suspending Sikhala from the MDC.
In his response to his suspension, Sikhala made very scathing attacks on Tsvangirai which made them near permanent enemies. An extract from a letter he wrote to Tsvangirai responding to the suspension reads:
"With all due respect, Mr President, your purported suspension is of no force or effect as it is illegal. I will continue carrying out the revolutionary duties as normal until such time when law proves me wrong…Why do you hate me with such an evil passion? Will you be able to love the people of Zimbabwe if you hate those who worked, suffered and nearly died or died for you?"
"Furthermore, Mr President, I never accused one individual in the party, but blamed the entire leadership on the chaos our party is going through. What will surprise everyone is the inquisitive nature of your Honourable office to pick a fight on an issue that touched the Vice-President (Gibson Sibanda) who is the authority of discipline in the party. Why? Why? Why? And Why? Do you know the truth? Then, tell the world, Mr President."
"A fortnight ago, you sent Dennis Murira to invite me and talk about the possibility of me supporting the "No to Senate Campaign". I openly told you that I would not support factions, but that I was praying for my leadership to be united and fight…as a team. Did I disappoint you, Mr President? I am sorry if so because I believe in the name of God, that factions won't take our party anywhere. I will remain indifferent to factionalism until you all see the bigger picture of our struggle."
Today Sikhala is back with Tsvangirai. Questions arise:
- Has Tsvangirai's hate of Sikhala "with such an evil passion" disappeared?
- Is Tsvangirai now able to love "those who worked, suffered and nearly died or died for him" so much that he can now "be able to love the people of Zimbabwe"?
- Has Tsvangirai stopped in believing in factionalism?
- Has Tsvangirai now really seen the bigger picture of the struggle?
These questions purely based on Sikhala's last official correspondence to Tsvangirai as a member of the MDC need answers. Has anything really changed in the nine years so much that today Sikhala can stand up and sing praises to Tsvangirai and declare him the most consistent leader in the country. Reading between the lines perhaps indeed Tsvangirai has been the most consistent leader as maybe he has not changed from what Sikhala realised of him and raised in his letter back then.
Indeed Zimbabweans are calling for a unified force in the MDC to remove ZANU PF from power. It is a fact that indeed all opposition parties have been united on one fact, which is that all of them want ZANU PF out of power. Question is asked then why the disunity? The obvious answer is that while it is noble that they all want ZANU PF out it is the "how?" and the "then what?" questions that keep the parties apart.
In his "return home" speech, Sikhala keeps mentioning that his joining the MDC T is to take the party back to the 1999 values. Does Tsvangirai understand what this means? Indeed also the people of Zimbabwe on the ground want unity of purpose not just a unity for convenience. The people want a unification that will bring them back prosperity and freedom in the country as envisaged in the founding values and principles of the mass movement in 1999.
Tsvangirai needs to immediately understand that, going back to 1999 means going back to seeking a fresh mandate from the people. In 1999 two very vital meetings the Workers' Convention of 26 - 28 February 1999 and the MDC launch of 11 September 1999 were held over and above country wide consultations that culminated to the formation of the party. Is Tsvangirai prepared to go back and face the people and account for all the values of the party as were agreed in 1999 which is what Sikhala is demanding and shall continue to demand?
In 1999 the party did not wish for a personality cult and perpetual leadership but renewable and all inclusive leadership. The party did not wish for uncostitutionalism and one man decision making where people are denied their democratic right to question leadership.
The party did not wish for violence and bribery as means of securing someone's backing. The MDC in 1999 did not dream of a single person who was going to stand up and declare that the party will never survive without him.
The MDC that was created in 1999 believed in producing straight forward and accountable leaders, leaders of very high integrity corrupt free and of strong morals. Is the MDC T that Sikhala is joining today still the same MDC that he and many others were persecuted for? An obvious answer is a big NO and if he is coming in for it Tsvangirai must brace himself for a rude awakening.
The party that Sikhala rejoins today is still called the MDC T with T standing for Tsvangirai something which Sikhala swore to fight to his death. Is he going to have the party name changed or is Tsvangirai going to voluntarily relinquish his surname from the party name?
"It now appears as if it is the private property of Morgan Tsvangirai, that's why it is called the MDC-T. Why don't they remove the personalities around the name of political organisations?" asked Sikhala in 2010 when he formed his MDC 99.
In most recent history, Sikhala a few months ago got into an AGANG - DA sort of marriage with Lovemore Madhuku's NCA. Confirmed information from within the new political party is that at NCA Sikhala demanded to be President of the party which Madhuku would not have any of leading to the quick divorce. Now enters Sikhala into the MDC T that is bound to have several vacancies soon as some senior party members exit the party in protest to Tsvangirai's leadership style and obviously more will follow protesting the coming of Sikhala. Rumours coming through from the Tsvangirai - Sikhala negotiations is that he has been assured the Secretary General position as the incumbent SG Tendai Biti is on his way out of the party. How will this be received by Nelson Chamisa and Douglas Mwonzora who are already jostling for the position? Will Tsvangirai manage to handle a furious Sikhala as just an ordinary member of the party until congress in 2016 where he, Tsvangirai, claims leadership will be renewed?
Its all just questions and more questions around Sikhala's arrival in the MDC T. What remains to be seen is how Morgan Tsvangirai who is not too gifted in managing a crisis is going to manage the obvious catastrophe ahead of him. Is he aware that he is bring a lean elephant into his room which will in no time grow too big for him and will have trouble driving out? Don't Tsvangirai and his faithfuls realise that Sikhala and Jourbert Mudzume are only coming to the MDC T to find a place to revive their desperate political lives. The two gentlemen had lost political relevance and were on their way to the dust bin of political failures and have opted to jump into Tsvangirai's recycle bin which on its on is in dire need of resuscitation. Political commentators have ably summed it that Sikhala brings nothing to the MDC T other than just a suit and a tie.
Time is the only good judge. Guaranteed Tsvangirai and Sikhala will be at each other's throats very soon and it will be further crisis for a man who at one stage was so close to the State House even closer than President Mugabe himself.
Source - Online
All articles and letters published on Bulawayo24 have been independently written by members of Bulawayo24's community. The views of users published on Bulawayo24 are therefore their own and do not necessarily represent the views of Bulawayo24. Bulawayo24 editors also reserve the right to edit or delete any and all comments received.