Opinion / Columnist
MDCs are orchestrators of their own demise
15 May 2014 at 13:46hrs |
Views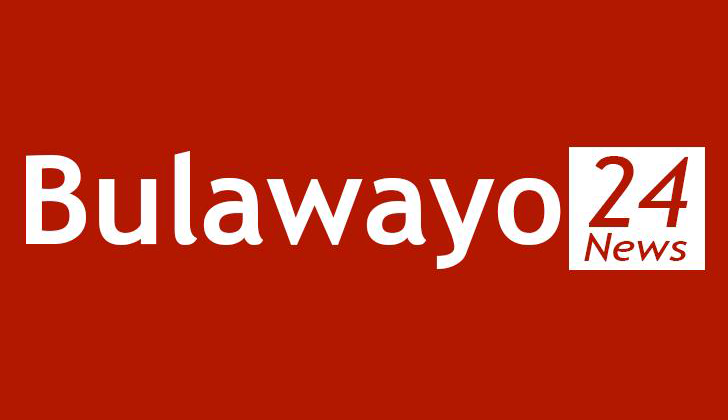 Presented with an opportunity to confront the malign in the country, the MDC's have plunged into their darkest hour as a result of self-interest and greed.
Because absolute power corrupts absolutely, MDCs' higher brigade has rechannelled its initial focus from establishing a cohesive opposition party to pursuing fame and command.
Since the 2005 split which saw Welshman Ncube sidelining himself to form his own party, the MDCs have been going nowhere slowly.
Never could the MDC-T have so disgraced itself as it did in the recent attack of Elton Mangoma by MDC-T youth guerillas.
It was not expected of Morgan Tsvangirai to look sideways, let alone over his shoulders. The events which followed were even more disheartening. Tendai Biti's efforts to kick-start his own party have gathered momentum.
Meanwhile, Nelson Chamisa and Douglas Mwonzora are amongst four members who were suspended recently on allegations of bad behaviour. Their sponsors have withdrawn from giving any further financial assistance.
The party's finances have dried up and the project has become unsustainable. The reality of the matter though, is as simple as it is deplorable; Tsvangirai is crushing every voice that challenges his tyranny. No party that hopes to retain even a modicum of a standing in the wider community can so abjectly bow to dictatorship.
Largely, the MDCs have been the orchestrators of their own demise. In the beginning, Tsvangirai was as resilient as was necessary and seemed to make reasonable promises.
The main reason for the demise of the MDCs is that they allowed distinction to get the better of them.
While the idea was noble, their divisions weakened them instantly and destroyed them eventually. Irresistible at his sharpest, Tsvangirai became an expense the rest of the time because his focus diverted towards tinsel, betraying many good people in the process.
Their four year period in the inclusive government exposed their lack of experience in government.
That they failed to create employment is another matter, that they had four years to do so, widens the debate. The MDC-T did not realise that a chance to govern is a huge responsibility with far fetching implications. In the four year period, their capacity was tested and insincerity observed.
Of course, there never was any point expecting anything except pathetic puppetry from Tsvangirai, a compromised and unworthy president of the MDC-T.
The situation has gotten so bad that even his initial sponsors have withdrawn their assistance. In the end, it has turned out that Tsvangirai is a loathsome henchman seeking to crush the basic principles of a noble idea. That is the bottom line; the rest is another matter all together.
Frustrated by a succession of election defeats and weakened by dwindling numbers in his camp, Tsvangirai is fast becoming an angry man.
A combination of acute anger and bad luck is bringing out the worst in the nobel peace prize winner. Even the most competent leaders need to step aside when their time comes. The recent events unfolding in the MDC-T camp have confirmed the hopelessness of Tsvangirai's calling. It is no longer a matter of strategy or preparation but a matter of recognition of defeat.
Regardless of the moderate reasons for Tsvangirai's downfall, it's clear a lack of strategy took a terrible toll, causing him to fall into apparently inexorable decline. The chances for the MDC-T's resurrection are next to nothing. In fact, as in the case of Jesus Christ who resurrected on the third day after being buried, it would take a miracle of similar persuasion for the MDC-T to rise to the occasion again.
Their numbers continue to dwindle, the fight for power and command is only just beginning and the basic principles of democracy are being crushed with the sort of wrath of an angry god. Their only problem is a lack of good leadership, the sort of leadership that can be detected in President Robert Mugabe.
But to be fair to Tsvangirai, he has played his fair bit in creating a formidable opposition party. It has been a fiery confrontation between ambitious, hungry parties that fought tooth and nail for the right to take part, surviving many challenges, and sometimes holding their nerve in the critical hour. To watch the faces of the anxious faces anticipating election results was to get the gist of it.
Tsvangirai brought about the anxiety often seen in closely fought confrontations, a sign of a healthy democracy. Even though it was almost obvious that Zanu PF would win the July 2013 elections, it was still nerve wracking to wait for the outcome of the contest. That the elections were free and fair meant that they were also satisfying and entertaining.
That they marked the end of Tsvangirai's political career is as disheartening to his supporters as it is satisfying to his competitors.
Source - Zim Mail
All articles and letters published on Bulawayo24 have been independently written by members of Bulawayo24's community. The views of users published on Bulawayo24 are therefore their own and do not necessarily represent the views of Bulawayo24. Bulawayo24 editors also reserve the right to edit or delete any and all comments received.