Opinion / Columnist
Is Zimbabwe headed to a new political discourse?
24 May 2014 at 20:29hrs |
Views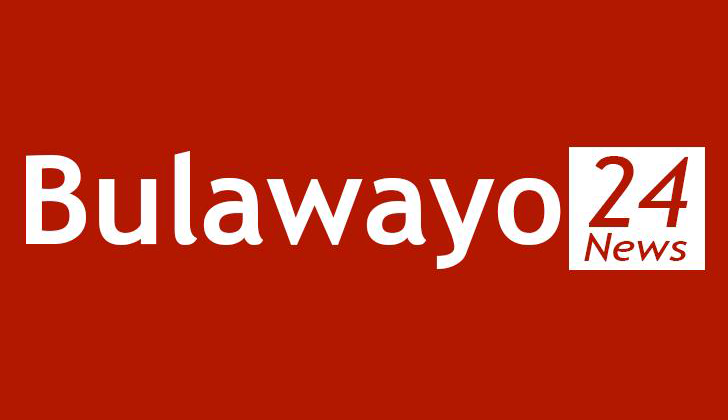 IS our opposition politics hitting a tipping point? Are we headed towards a new political discourse that gives Zimbabwe priority over foreign interests, a political discourse that fosters faith in Zimbabwe's ability to serve and save itself?
There appears to be a transformation in Tsvangirai, perhaps born of a double misfortune in MDC-T: the cataclysmic loss of elections to Zanu-PF last year and the subsequent acrimonious split, and the desertion by donors.
Is our media sensitive to these glacial but seismic movements and ready to embrace a paradigm shift?
I am not talking about the grand coalition. I am talking about Morgan Tsvangirai and his faction of MDC-T trying to rebrand their politics, to be finally Zimbabwean.
Of late the party leadership has been making strident appeals to their members for donations to fund party activities. There are also proposals to raise money by selling membership cards, the same way Zanu-PF has done over the years.
The interesting thing is that we are not left to guess anything. Tsvangirai has made it clear that relying on donors is no longer sustainable. It is one instance when foreign rejection has had a redemptive lining to it and is set to test members' commitment to the MDC-T's cause or redefine it.
For years, MDC-T has relied solely on donor funding to drive their agenda in wilful violation of the Political Parties (Finance) Act, hence defining itself as a donor party serving foreign interests but feeding on local grievances and the protest vote.
For the first time, Tsvangirai is challenging his supporters to put their money where their mouth is if they are committed to the party agenda.
Local funding would help Tsvangirai shake off the tag of puppetry and outwit the stricken coalition although both still share the narrow and limiting mission: "to topple Zanu-PF and President Mugabe", without spelling out any comprehensive agenda on how to move the country forward.
But Tsvangirai wants to raise money from the same people whom his vaulting presidential ambition bids must endure more economic torment to be angry enough to vote him in and Mugabe out.
Some fine paradox indeed.
Either he is a dreamer or he must call on his former financiers to remove their iniquitous economic sanctions which are partly responsible for dimming Zimbabwe's investment prospects.
He can't work against the success of Zim-Asset without undermining his capacity to raise money from starving party members.
It is time he learnt that his party can only benefit from a prospering economy or remains financially crippled and face certain extinction.
To do that calls for an ideological shift, a recant of the MDC-T's raison d'être as originally deployed — to stop or reverse the land reform programme disguised as a human rights and democracy crusade.
Issues of democracy and human rights cannot be addressed in isolation from bread and butter issues, the real meat in the black economic empowerment and indigenisation discourse.
What is democracy to a hungry man? How does a hungry person enjoy any human right at all? And how do you ask for party donations from hungry people without sounding insensitive, regardless of who you blame for their hunger?
That means Tsvangirai and his party must outgrow their old selves and join the campaign to attract more investors into the country, to embrace Government policies which seek to empower everybody, and stop the self-isolation his party has subjected followers to in the misguided hope of perpetual donor support. The MDC-T must also outgrow the superficiality of new strategies and "strategists" as reported in one weekly last week, whose sole objective is to get Tsvangirai into State House.
It is common knowledge that the MDC-T had a surfeit of imported "strategists" before the July 2013 elections who came as knights in shining armour. The party suffered its worst electoral performance, and all the strategists could say to cover up their embarrassing failure and justify the huge financial outlays was to claim that zanu-pf had rigged the elections, before returning to their foreign bases. That election result conveyed a simple message: victory is not about tricks, gimmicks and strategy; it's about ideas and substantive policies.
Biti admitted as much.
Siphepha Nkomo also acknowledged recently that MDC-T lost fair and square. The shameless denial of loss in every election almost turned Zimbabwe into a laughing stock of the region, demonstrating each time that we have politicians who have a foreign agenda to accomplish, not the welfare of the nation, hence the never-ending talk of political instability as a way of scaring away investors. But the force of necessity might soon change all that otherwise we foresee a political party committing financial hara-kiri.
Then there is the media. How they love to call themselves the Fourth Estate!
The Broadcasting Authority of Zimbabwe announced recently that it had shortlisted 18 companies which would be subjected to public hearings to determine their suitability to be issued with commercial radio broadcasting licences. Great news for journalists.
The issue was raised again by a member of the ZUJ executive at a function to commemorate World Press Freedom day in Harare, together with the urgent need to licence community radio stations. The ZUJ member said most of their colleagues desperately needed employment.
One of the panelists, Dr Nhamo Mhiripiri, cautioned about funding challenges and the risks of employing under-qualified staff and their exploitation.
That was before Tafara-Mabvuku MP James Maridadi came in with a sobering damper. He warned that not only was running a community radio station or newspaper a costly venture but that getting the appropriate content was even more taxing.
He pointed out the shortcomings of the current radio stations, which had resorted to playing music most of the time because they could not generate enough content of suitable quality to attract listeners and advertisers.
He also noted that in the prevailing economic environment, there were very few corporate advertisers.
The various media houses were thus forced to share a very small and fast diminishing cake.
Therein lies the danger, the lesser one being that of corporate bullying or the more serious one where foreign interests come in masquerading as Good Samaritans to fund local media. There are no free lunches, and nobody understands that adage better than a capitalist.
In a speech he delivered at the launch of his M&G Africa in Nairobi on Tuesday this week, Alpha Media Holdings chairman Trevor Ncube talked about investment prospects on the continent, saying "we need to invest in media that is independent, credible, visible and globally influential".
He lamented that Africa was unable to tell its own story, pointing out: "Many of the continent's best stories are still told by foreigners … and I think it is time that Africa became the home of its best stories . . . We believe that nobody but us Africans can tell our story better. Expecting foreigners to tell the African story is expecting too much as it has clearly not happened over the past 100 years."
The dissonance between his narrative of a rising Africa and what often comes out of the private media stable is self-evident. Self-evident in that they seem to compete and connive with the foreign media to paint the continent darker than it in fact is.
The only stories about Zimbabwe which are told with approval are those which portray us as doomed, the economy as dead, the political system as rotten, Tsvangirai's lamentations about stolen elections and the need for an immediate re-run, how the country is ripe for a military coup, high unemployment and why investors should not come.
Every positive news story is sneered at sunshine journalism, or buried in inside pages as if it were a cause for shame.
There is palpable self-hatred and masochistic pleasure in telling foreigners why they should not risk their money in this God-forsaken place.
Those like Professor Ian Scoones who write about the positive impact of the land reform programme risk being lynched for going against the grain.
The acceptable narrative is how Mugabe's 250 000 black cronies callously and heartlessly deprived some 4000 innocent whites of the most fertile land they had valiantly wrested from lazy Africans during colonial occupation.
They won't visit the tobacco auction floors except to look for a scoop about lack of ablution facilities, prostitution and people drinking illicit brews.
Thus we have the curse of opposition politics conniving with the media never to tell Africa's best stories but to regurgitate the same dark stories of starvation, war and witchcraft which the foreign media have been happy to feed their curious audiences for the past 100 years.
And that narrative shall continue for as long as our opposition parties and media cohorts are sponsored and sustained by foreign interests, whether based locally or outside the continent.
Africa shall remain forever poor so long as the terms of investment in, and exploitation of, our resources are determined by foreigners.
Source - The Herald
All articles and letters published on Bulawayo24 have been independently written by members of Bulawayo24's community. The views of users published on Bulawayo24 are therefore their own and do not necessarily represent the views of Bulawayo24. Bulawayo24 editors also reserve the right to edit or delete any and all comments received.