Opinion / Columnist
I have all the disadvantages for success - Be inspired
03 Jun 2014 at 06:15hrs |
Views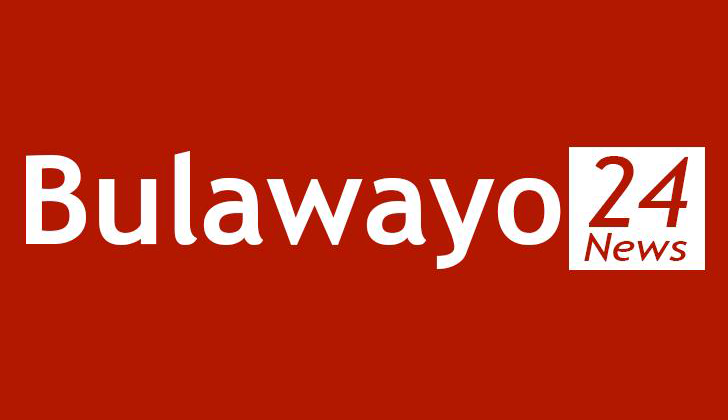 1. Parents divorced when I was one and a half years old. Lived all my childhood and teenage life in grinding poverty (sometimes eating African Chewing Gum - Matobgwe - for supper) and pap made out of maize or millet chaff.
2. Never new anything called parental love. Was raised by my old grand parents who didn't have much to their name and had a largely abuse relationship with the grandfather.
3. Attended a rural school 15 km away from hope, walking there daily, on barefoot, hardly knowing what a school uniform is, always chased away from school for having no proper school uniform and not paying school fees.
4. Never had money to proceed with my studies beyond and straight after O Level even though I had graduated with 9 subjects, beating all other students in the school. (I would later further my schooling - taking myself to college - 8 years after whilst now working for myself).
5. Many times was rejected by my own father even when I tried very hard to build a relationship that never was there. It's not being cruel to say, quoting Steve Jobs, he was just my "sperm bank", just a biological father. Yeah, it sounds cruel but that's what it is.
6. Not only did I never seem good enough to my father, but I only got to briefly live with him at 18 (and it didn't even last for a year), and, unfortunately, we still remain strangers even though he is 64 and I'm 32. As for my mother, I would only live with her when I was 28, and that was only because she didn't have anywhere to go now. She was now sick, HIV positive and near death, but thank God, I had the grace and courage to accept her. (Yeah, I know its a bit too explicit and maybe harsh, but that's the fact, and it may inspire someone).
7. I worked for a company for 5 years, went into voluntary retrenchment, got a reasonable retrenchment package, opened my own business, made some stupid business decisions and mistakes, and lost $10,000 in the process. I learned to learn success from failure a bit early, which is the fastest way to success.
8. For sometime I was jobless, got fired from the house I was renting, became homeless for a short while, didn't have much to eat, but through it all, I never lost that one thing that has kept me going against all odds - an undying faith and hope that one day, things will be ok.
And true, thanks to the Lord God, am just a few steps away from my destiny. Through non-stop learning even if it appeared vain, I have been able to reach certain stations early in life, networked with people who matter, and today, I am a proud Master of Business Administration (MBA) student with Regenesys Business School in Sandton (Joburg), on a Microsoft Corporation Scholarship.
Yes, like Jeff Bezos (Amazon.com) who never got to be raised by his parents and only met his father at 48, like Steve Jobs (Apple, Inc) who was given up for adoption by parents who couldn't raise him, like Larry Ellison (Oracle Corp) who was also given up for adoption and would not meet his biological father, until like Bezos, he was 48 years old, I have all the disadvantages of success.
If you have ever suffered, ever been rejected, grew up in poverty, faced hardship, this know, those may be the very disadvantages necessary for your success. I have been through hell and back, but I have never for once doubted that I will turn out to be the success that I dream I will be. I have never lost hope that one day, I shall be among the dollar billionaires of the world, and I shall use that money to help millions (especially the Kalanga) out of the poverty that I saw as a child.
And perhaps, just perhaps, that was God's way of training me. Perhaps, like Joseph, that was my dungeon. Perhaps, like Moses, that was my Sinai Desert. Perhaps, like David, that was my lion-infested pasture-land. Perhaps, like Paul, that was my Arabian Desert experience. What I know is, with God's grace upon me, nothing shall be impossible, and one of these days, to God's glory, I shall go down in history as one of the greatest souls to have ever walked this earth.
Dear friend, be inspired. Be determined. Dream. Hope. Have faith. Persevere. Persist. Imagine. Love. Live. And greatness is just within sight.
Yes, the cynics, the skeptics and the naysayers will give you a million reasons why you will always be a failure. They will give you perfectly logical reasons why you're not entrepreneurial material, why you can never get married or why your marriage will not work. They will nearly pursuade you that education is a waste of time. But this know, a little hope, a little faith, a burning desire, a little more persistence, and an enduring zeal for your dreams, you will get there. All those disadvantages that you may have had or still have, are the very soils in which to plant the seeds for a great destiny. It's all about how you look at the disadvantages. So, from today onwards, this know, you have all the disadvantages for success.
Ndaboka zwangu imi n'Kalanga weBulilima-Mangwe unozwida kakale usingazwisumbike. Ndaa.
-- Here's to the crazy ones. The misfits. The rebels. The troublemakers. The round pegs in the square holes.
The ones who see things differently. They're not fond of rules. And they have no respect for the status quo. You can quote them, disagree with them, glorify or vilify them.
About the only thing you can't do is ignore them. Because they change things. They invent. They imagine. They heal. They explore. They create. They inspire. They push the human race forward.
- "Think Different" Advert, Apple Inc.
FundiSpace Incorporated
Plumtree
#sthash
.PGVTZkGC.dpuf">https://www.facebook.com/ndzimuunamiemmanuel?ref=tn_tnmn
http://www.lushanduko.blogspot.com
Source - Ndzimu-unami Emmanuel Moyo
All articles and letters published on Bulawayo24 have been independently written by members of Bulawayo24's community. The views of users published on Bulawayo24 are therefore their own and do not necessarily represent the views of Bulawayo24. Bulawayo24 editors also reserve the right to edit or delete any and all comments received.