Opinion / Columnist
Ndebele Ministers should only stooge in Mugabe's Gov
07 Jun 2014 at 17:03hrs |
Views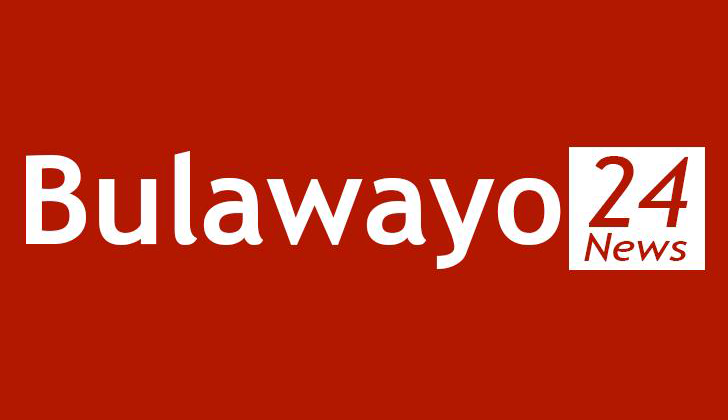 How loud can anyone say that he does not like Ndebele input? How much intelligence does it take for any fool to read Mugabe's lips? How many years has it been said that Mugabe likes only an influenceless Ndebele in his institution?
Jonathan Vumabalanda Moyo a Ndebele Lozwi tried to unwind the resolves of King Mzilikazi who in 1830 created the Ndebele Composite Nation which is Comprised of the Lozwi, Fengu, Zulu, Karanga, Venda, Tonga, Sotho, Tswana and Kalanga. Mugabe has taught Moyo "NEVER TO DENOUNCE THE RESOLVE OF MZILIKAZI FOR THE LOVE OF MONEY"
All the Zapu people who were fooled by Mugabe to fool the people of Ndebele origin to back Zanu Satanism are influenceless stooges who should never make any meaningful changes in the Ministries they are heading. Zanu knows no ethics. Zanu prefers allegiance over expertise. Zapu groomed politicians believe that in any job in Zimbabwe, the best candidate for a job is one who is qualified for the job. Zanu believes the best candidate for any job is one who is allegiant to Zanu ideologies no matter the results of his incompetence. Zanu would rather have a Gono and end up with no Zimbabwean currency than have a competent Governor who maintains ethics according to the book without favour or destructive jambanja amorphous ethics.
Jonathan Moyo tried to employ competent media people who have proven International ethics than keep Zanu hypothetical operators. The World has transformed and Zimbabwe has been left behind in information because of Zanu obsession for false image portrayal in the media. Jonathan Moyo who has reverted to Bvumavaranda to appease Mugabe, is a well-travelled and Internationally acquainted man who knows where Zimbabwe should be in terms of media, has employed people who can market Zimbabwe in the family of Nations.
Moyo though he is fully in control of his portfolio and yet in Zanu, if you are Ndebele and you are Vumabalanda born in Tsholotsho, you can never have any meaningful influence. If you are Zezuru you can have 100% influence in your department because all the people you will employ nepotismnically will naturally be Zezuru and will talk and think like Mugabe. If you are not Zezuru, you will find it difficult to think or pretend to think or do things like a Zezuru and you will fail as all you do will be out of step with Zezuru perfection standards.
All our Zapu cadres who wholly embraced Zanu refuse to learn from Inos Nkala. Nkala was the first Ndebele template to try and please and justify Zezuru tribalism but in Zezuru culture and indeed with Mugabe, no Ndebele should make a meaningful change in Zimbabwe.
This is the reason why Zapu refused to be biased towards tribe and built its party on a template like South-African ANC where tribe should mean nothing in the party.
Who remembers any meaningful and independent changes that Dumiso Dabengwa has ever made in Zimbabwe to harmonise and de-Zezurucize the Home Affairs during his days as a minister?
Who remembers any meaningful change John Nkomo has ever made in Zimbabwe to harmonise and de-Zezurucize our country?
What about all these former Zapu stooges like Obidient Obert Mpofu?
The lesson one can draw from Mugabe is a simple one, Zanu was formed in 1964 on a tribal template withdrawing our Shona speaking Zapu members to form a Shona party. The problem with tribalism in any country in the World is that tribalism knows no boundary. Once tribalism is introduced in any organisation, the whole country becomes a rotten sewage.
In 1964, the words were "hatingambotongwi nezimuNdevere". Ndabaningi Sithole a Ndau Shona formed Zanu on that template. But, because tribalism knows no bounds, by 1976, there were talks of "ko iwo maNdau anombova mangani muZimbabwe?"
In 1977, Josia Magama Tongogara, a Karanga who grew up with the Ndebele and has Ndebele relatives, was best tipped to take over. People like Rex Nhongo (the late) pushed their Zezuru man Mugabe who was secretly ambitious from day one to lead. Mugabe took over and sealed his position. By statistics, the Karanga are the largest single tribal group in Zimbabwe. Mugabe knows this and he installed the Zezuru is sensitive defence positions including the secret organisation. Tongogara died in a car accident at a time he was pushing for a genuine National Unity with the Ndebele with whom he grew up. How did Tongogara die?
The Zezuru have no relatives in Matebelelend except enemies. President Mugabe's father vacated Mugabe to go and marry a beautiful Ndebele wife in Bulawayo. As a young boy, the president heard all his mother's pains upon loosing a loved husband to a Ndebele vile woman. Boys take mother's worries to the heart and surely we all do. Boys, including Tshaka, grow up to revenge for the tears of Mum.
The President followed his father to Bulawayo in the 1940s grudgingly. He was brought up to hate even the land which harboured his mother's closest enemy. This hate resulted in the killing of 30 000 Ndebeles in 1980s including Jonathan Bvumavaranda Moyo's father.
Son's revenge has turned Bulawayo into a "scrape yard" to quote the actual words of the "beloved son." So, how loud can anyone tell a Ndebele Zanu Minister that he is a meaningless stooge who should never make any meaningful changes in the Ministry that he heads? Whose side will Mugabe stand with in a fight between Jonathan Bvumabalanda Moyo a Ndebele and Gideon Gono a Zezuru?
My advice to any Zimbabwean is "IF YOU ACCIDENTALLY ENTER INTO ANY ROOM FULL OF TRIBALISTS, LEAVE THE ROOM EVEN IF THERE IS A POTENTIAL TO EARN A BILLION DOLLAR"
Inos Nkala thought he would die a Billioneer but because he is not Zezuru, he died a pauper. Edgar Tekere was with the Shona all the way from 1963, devoting his life to Shona superiority and fighting the Ndebele, he found out late that although he was Shona, he was not quite Zezuru. He died a pauper.
If you are born a Karanga, Ndebele, Ndau, Tonga, Venda, Manyika, do not fly too high in what ever stooge position the Zezuru have afforded you, you will later in life turn back to your people, with your tail folded, and say "I am sorry, Mugabe tricked me perpetuate your oppression"
Welcome back to the fold Vumabalanda. We will contribute our little moneys in the poverty you were made to drive us to, and pay for your food and medical bills as we did to Inos Nkala who failed to find a soap to wash Ndebele origins but died surviving on Ndebele aid.
Mzilikazi built one strong Nation in our country, let's work together to cement the resolve of our ancestors than fall into Mugabe's divisive trap.
I want to live in a Zimbabwe where a Ndebele and a Zezuru can kiss each other without Mugabe mentality.
Source - Ryton Dzimiri
All articles and letters published on Bulawayo24 have been independently written by members of Bulawayo24's community. The views of users published on Bulawayo24 are therefore their own and do not necessarily represent the views of Bulawayo24. Bulawayo24 editors also reserve the right to edit or delete any and all comments received.