Opinion / Columnist
King Lobengula and the Rothschilds: A tragedy of a Son of Africa (Part 1)
03 Jul 2014 at 12:39hrs |
Views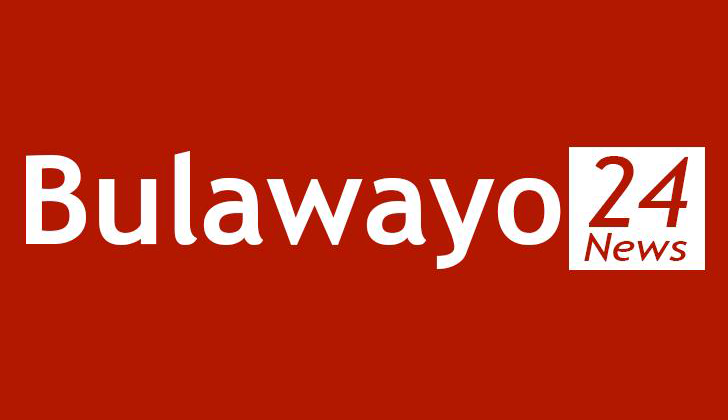 'To tell men that they are equal has a certain sentimental appeal. But this appeal is small compared with that made by a propaganda that tells them they are superior to others, and others are inferior to them': Karl Popper
Introduction
The fading into eternal twilight of one era, that of warrior pathfinders
abahlahlibendlela
and the birth of another in the Matabele way of life is well captured in this Robert Moffat's vivid imagery of Mzilikazi's last days;
On turning round I saw him, there he sat how changed! - the vigorous active and nimble monarch of the Matabele, now aged, sitting on a skin, with feet lame, unable to walk or even to stand. I entered, when he grasped my hand, gave one earnest look, drew his mantle over his face. It would have been an awful sight to see the hero of a hundred battles wipe from his eye the falling tear.
This is a touching image of the last years of a great man, Mzilikazi the man
'owala ukudla umlenze wakwaBulawayo, uBhej' owabhej' eNgome Kwabonakala'
in his death throngs. It can only be left to imagination what the illustrious King was thinking, It could have been about the future of his children, probably the future of the nation he founded, noma nje it could have been about his successor, maybe it could have been the blood he had spilt like any leader of his epoch. Maybe not for nations then were forged on blood. I think he could have been thinking of the afterlife. Maybe, who knows? But, when he was about to say good night to his people, all enemy or friend, then, today and in the future, will know that here was a man who did not equivocate or duck challenges to future generations. Even if it meant right could only be attained through blood, blood he bayed for.
Yikho bambiza; "umzaca omnyama oshaya amadoda lezinkomo, ubande abalubande balushiya Zulu, uvevane abathe bayalubamba lwahwaqabala.
It is natural that there is dawn after every dusk. Lobengula became that light when twilight fell. Here was a new man, a 6 foot 4 young man of 26, leading a nation of battle-hardened warriors which was facing different challenges from the ones that his father had faced. The transition was by no means an easy one. After Mzilikazi's death and two years before Lobengula's coronation the world around the Matabele kingdom was moving too fast and encroaching right into the souls of the nation.
Missionaries and explorers increasing in number, slavery further north-west began to take foot since the feared centre that held everything together was no more. Apart from that, there were two further and most important twist to the political kaleidoscope. First, there was the 'small matter' of Mbiko Masuku and his powerful Zwangendaba regiment who made it clear they would not play second fiddle to a leader they thought did not deserve the throne. The transition was no easy thing nor did it promise to be easy for the young gentle giant. Second, on the margins lurked Nathaniel Rothschilds, a banker who basically controlled the globe though his financial powers.
Phela iChateau esasiyinathayo layo iloNathaniel phakathi.
Lobengula was therefore between a rock and a hard place.
The Mzilikazi/Lobengula transition evokes the biblical King David/Solomon transition in many ways. I will point out two. Mzilikazi, despite his imperfections, which he himself was aware of as reflected in his discussions with Moffat, was a nation builder. A builder is a dirty man. His path was that of blood so was King David. King David, was littered in blood such that God refused that he build him a temple. The message was clear to David,
"You have shed much blood, and you have waged great wars, you shall not build a house to my name, because you have shed so much blood on earth before me". That did not however take David's greatness away. The second similarity, yikuthi David saw his son Adonijah assuming his throne while he was still alive so did Nkulumane. This is not the focus of my story but I am trying to contextualise complexities of transitions. Like Solomon, Lobengula found himself inheriting an environment where more diplomacy than spillage of blood was need. And he lived up to it as I will demonstrate in this piece.
We cannot ignore the fact that Lobengula has been branded by many writers as weaker than his father. I believe that is an unfair judgement, because he was faced with a different and even more complex set of problems to solve that Mzilikazi or even Shaka could not solve at their prime. These problems ranged from the influx of the white men, the church, fusion of cultures, adoption of Western values, the rapid change of nature of warfare amongst others. And Lobengula did relatively well under those circumstances.
In addition the difference in their leadership styles had much as to do with their individual personalities and the generational difference in their experiences of the Matabele nation. At 33 Mzilikazi was leaving Kwazulu-Natal as a leader of many and already had many a battle under his belt including dethroning great Emperors like Zwide. At 26 Lobengula, a 6.4 giant powerful giant unlike his athletic and all muscle but small in stature dad, was assuming the throne after the death of the his revered father.
There are two recorded battles that he is assumed to have fought it and one where it is thought he got the huge scar that was on his neck otherwise he grew up with white men and his first love was hunting and horse riding. Unlike his father a very jovial man who cracked jokes but exhibited unrivalled bravery and skill at war, much is not said about Lobengula except that he was a quiet man, a thinker, considerate, well schooled in hypocritical English diplomacy and very intelligent, at least according to those who interacted with him. Shrewd and astute are the characteristics he shared with his father and it is these characteristics that were to frustrate the whites for over 14 years where he played the Dutch, Germans, English and the Portuguese against each other. He never gave them an inch to manouvre, of course till the Jameson blunder and not the Rudd Concession as many would conveniently like to believe for whatever reason, or is that they should sleep better at night.
To cap it all his was a new era, Mzilikazi had not seen a white man until late in life, Lobengula had not only grown up with white people but was in direct contact with Queen Victoria, Prime Ministers and business people, basically all shades of white.
Why Another Lobengula story:
There are few African Kings that have a story as detailed as Lobengula's. One would ask why I am writing another story.
Baphinde babuze lokuthi
what is new? My answer is; My writing is a walk. A casual walk. Uyabona with a casual walk it can take an individual up to 3hrs to complete a four hundred metre distance. A tree or a stone that has been out there for ages can fascinate the walker providing new perspectives in the process. Consequently the walker could take a few metre,s come back to the tree and look at the leaf move away and then gets fascinated by the protruding root which he or she never realised before.
Kikkkk ngiyabona angixhamandi lapha koga letjani ndikwale tjandinobonabo, tingatini wali?
In a nutshell, in case we get lost here I talk of King Lobengula as an African not what people of dubious intellect attempt to confine him to, that is Ndebeleness or Ndebelehood. This piece is therefore a contribution to our knowledge of Africa and the inner-workings of the colonial enterprise. It is not a detailed historical account but it is concerned with altering worldviews. It therefore involves consideration of wide-ranging issues with regards to the 'colonial project' through King Lobengula. So I locate the 'colonial project' within a more general framework of the Matabele as a macrocosm for Africa. This provides me and of course the reader with an opportunity not to only concretize but test the propositions made in the overall discussion. Again this is not an academic paper. It follows the mode of the previous stories. It seeks a dialogue. It seeks questions. It does not desire answers.
My major claim as I mentioned earlier is King Lobengula is one of the greatest African leader of his time simply because he envisioned an African Union when he realized the power of the Rothschilds. King Lobengula saw the necessity a century before decades before Nkrumah saw the need and a century before reggae legend Bob Marley sang the 'Africa Unite' masterpiece. Whether my argument is correct, and whether I have presented enough convincing evidence to support that he is the greatest, is, of course another matter. But it remains inscribed in the history books(but omitted in Zimbabwean ones) that King Lobengula initiated a form of an African Union which was based on two key inseparable ingredients that can help the current proponents of the Union. Treatise and military but most importantly the military.
To recap, in line with other pieces I have written in the past, this is not an academic paper. It is a walk. A leisurely walk that seeks dialogue and does not pretend to be categorical but seeks insights. If a single sentence in this piece can tease out thoughts then I will be happy. In the past two years, the previous stories have continued to generate emails to my inbox which I did answer all and this piece is also an answer to some of the questions. I have to say some have been offended by the stories while others have been fascinated by the unconventional way of navigating serious issues. I have to say the emails made me happy because I thought people will not take so well to something that does not follow the limiting patterns of academic analysis. Finally, heeding to complaints that my contributions are too long, I have divided this article into four parts that will be published on a fortnightly basis. . A walker, is a navigator, he is not a specialist. In brief I am saying this story is not for one who rushes to read and finish. Nope, it is for one who is prepared to walk. Let us walk together.
Tikulandirani.
--------------
Author can be contacted on email: mabalakwena@gmail.com
Source - Tshepo Mabalane Mabalane
All articles and letters published on Bulawayo24 have been independently written by members of Bulawayo24's community. The views of users published on Bulawayo24 are therefore their own and do not necessarily represent the views of Bulawayo24. Bulawayo24 editors also reserve the right to edit or delete any and all comments received.