Opinion / Columnist
Superstition kills marriages
26 Jul 2014 at 12:01hrs |
Views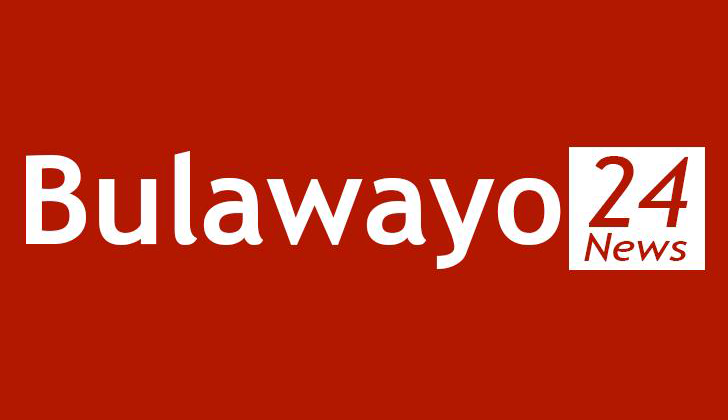 I AM still thinking around Justice Chiweshe's concern over the sharp rise in divorce cases in our dear country.
"The rate at which couples are divorcing has reached alarming levels," said Justice Chiweshe at the official opening of the 2013 Legal Year of the Bulawayo High Court. The statistics show that in 2011, the High Court received a total of 1,551 divorce cases, a 21 percent increase from the 1,216 cases received in 2010.
In my last article I wrote about how the modern rushed marriages are also a factor in the rise in divorce cases. Young people are marrying people they don't know, people they have not gotten time to know. I advocated longer courtship periods of least 3 years for people to get to know each other. Now the other silent killer of marriages is superstition.
According to Wikipedia, the free encyclopedia, superstition is the belief in the supernatural that one event leads to the cause of another without any natural process linking the two events — such as astrology, religion, omens, witchcraft and prophecies. These events contradict natural science.
Superstition is a silent killer of marriages in most black Zimbabwean families. The way our Zimbabwean society is moving, driven by the economic hardships and all has made more and more people go beyond the ordinary in their spiritual life. Suddenly there is all these new churches, a rise of the so called prophets and traditional healers using all sorts of methods to "assist" the help seekers.
At the centre of some of the collapsing marriages is the traditional conflict between the mother-in-law and the daughter-in-law. This conflict is as old as the Bible because we have two women competing for the attention of one man.
One says "he is my son" and the other one says "he is my husband". Now many a time the conflict is so intense that superstition easily creeps in. It is common in black Zimbabwean marriages to have the wife alleging that her mother-in-law doesn't like her and is a witch and they don't see eye to eye. The wife becomes so scared of their mother-in-law to the extent that they want to keep their family especially the children away from the "witch" as much as possible.
The children are socialised that their paternal grandmother is dangerous and they should not visit her and if they do they must be very careful when they are at her place. With all this superstition around, the wife will seek protection from her mother-in-law from the prophets and traditional healers. When the man gets involved he is torn between his dear wife and his beloved mother.
Now I am not in this article trying to discuss whether witchcraft exists or not, that is not the purpose of this article. I just want to discuss how superstition has killed and continues to kill marriages. Now what then happens is that the husband only has two options, to agree with the wife and abandon his mother, "Yes, sweetheart she is dangerous let us avoid her before she finishes us with the children." Now I do not know if a man who abandons his mother on allegations that she is witch is a happy man?
Witch or no witch I wonder if such a man and his marriage is blessed. The Good Book says "Honour your father and your mother, so that you may live long in the land the Lord your God is giving you. (Exodus 20 Vs. 12).The ensuing psychological pressure coming from the extended family for a man who has abandoned his "mother-witch" is so intense that the same pressure is exerted on the marriage and it crushes the man and the marriage.
My lay observation has been that most of the time, all that is at play are mind games. It is all superstition and suspicion. You find a couple, 30 years in marriage are still battling with the superstition that the mother- in-law is bewitching the daughter in-law. I have often said to myself 'then if the mothers are bad witches, how can they take such long to do their thing which they are supposedly experienced at.
In some cases much time, energy and some resources in the marriage are channelled towards redressing the issue. Many a time there is really nothing. Let us also remember that some of these people we go to for "consultation" are in business, they earn a living from that, especially these ones who have a price list for their services.
When you visit they will always have a very good story for you, a story that will scare the hell out of you and make you a regular visitor to their place and before you know it, you are a slave of superstition.
I personally believe that the spirit world exists and they are indeed cases where the mothers- in- law have hated their daughters-in-law to the extent of resorting to the spirit world to inflict harm on them. My point in this article is that I have come to observe that the magnitude of these allegations is too large and has just made me come to believe that most of the time these are mind games. The "consultants" will always have a good story and make a living off you when they turn you into a slave of superstition.
I do not want to say what people should do with their spirituality, this is a sensitive area. My heart only bleeds when I see marriages collapse and mothers neglected, soaked in poverty and misery because their sons cannot visit them, their sons cannot take care of them because of all these allegations of witchcraft coming out of superstition.
Some of these poor old ladies suddenly became witches when their sons got married. The tension caused by these allegations cripples the marriage and if not handled properly leads to divorces that Justice Chiweshe was lamenting about.
The root cause of all these superstitions is suspicious minds. It is now a stereotype and myth that mothers-in-law do not like their daughters-in-law to the extent of bewitching them.
The girl child is being socialised to be on the lookout for her mother-in-law. Most young women go into a marriage already with a suspicion that their mother- in-law doesn't like them and they are likely to bewitch them because their own mother told them their paternal grandmother was also a witch. This is where the problem starts.
I have seen mothers-in-law who are in very good books with their daughters in-law. Society needs to change this stereotype before more marriages collapse.
Source - chronicle
All articles and letters published on Bulawayo24 have been independently written by members of Bulawayo24's community. The views of users published on Bulawayo24 are therefore their own and do not necessarily represent the views of Bulawayo24. Bulawayo24 editors also reserve the right to edit or delete any and all comments received.