Opinion / Columnist
Black Uselessness; Don't look beyond your nose Mr Manheru
25 Aug 2014 at 09:01hrs |
Views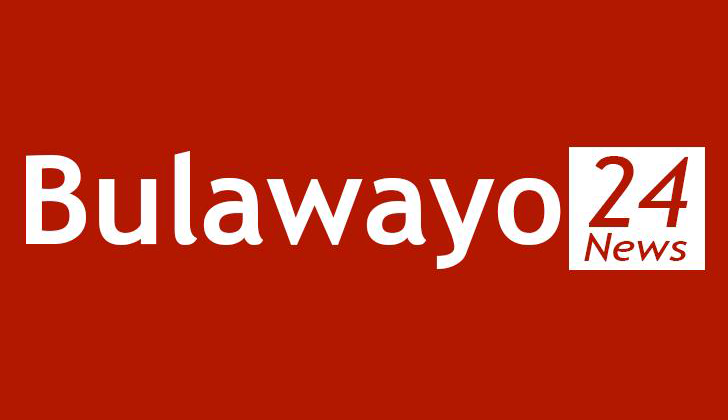 It is appalling for a staunch defender of Robert Mugabe to see the failings of Barack Obama in creating dignity for Black spices of humanity. Nathaniel Manheru is an intelligent but heavily astigmatised Zimbabwean whose undisputed ability to write has no benefit to any anyone except the lame Mugabe. If Manheru used his skills to write and show Mr Mugabe his failures in life, Zimbabwe would be a better country even for President Mugabe himself. If Mr Manheru wrote honest articles to open the closed eyes of President Mugabe, our President would be getting treated in Zimbabwean hospitals. He would be driving Zimbabwean invented cars and flying in Zimbabwean made Aeroplanes.
Mr Mugabe my President would be running a proud country whose Universities produced Engineers, Honest advisers, credible and trusted Judges, a competent Police-Force, a highly Professional army and an exceedingly wealthy Black country never to be seen anywhere in the World. Oppressed Black Americans would be queuing on every Zimbabwean embassy competing to get a visa to stay in truly liberated Zimbabwe.
The problem with our advisers such as Nathaniel Manheru is that they spend all their talents to praise a useless leader and fail to use their scribing skills to open the eyes of the lame leader.
President Mugabe is as much a human being as myself. He does not like to be criticised like me. President Mugabe is educated and he knows the positive use of a positive critic. Human like me, President Mugabe will change some of his traits if he finds out through the work of honest scribes that his leadership is failing. Astigmatised cribes like Manheru are of no use to Mugabe, to Zimbabweans or to the improvement of Zimbabwe as a Nation among Nations of this World. Manheru has best words, and the best writing skill which saves nobody. If he had been taught to tell the truth from birth, Manheru's writing skills could have helped propel Zimbabwe to wealth.
Mugabe undoubtedly likes to read the praise Psalms of Manheru but he has nothing to learn from the useless Psalmist. Manheru is actually a wasted talent.
Every human being revises how people think about him every night before he goes to bed. If one thinks or is made to believe that his leadership is the best, they maintain that level and never try to do more. President Mugabe sometimes gets frustrated to be told by the likes of Manheru that his leadership is best while his party has no money to feed delegates. Mugabe wonders why he was born in a country that had the best hospitals ninety years ago but today hospitals look like n'ganga/nyanga surgeries? President Mugabe wonders why he was born in a country where roads were maintained ninety years ago but today all roads are potholes and he is still called a great liberator by Manheru? Mugabe wonders why one of the best Industrialised countries that he was born in ninety years ago is now a country of scrap factories? The President's own father was attracted by boom into Rhodesia but the same country now under his leadership exports malnutritioned and dehydrated refugees while the Manherus lie and shun to advise the truth.
The temptation of money has eroded Mr Manheru's otherwise useful profession. He chose money better than the truth and the results of his choice are the erosion of Zimbabwe. Zimbabwe has become the last country in the World. Shame on you Comrade!
You are very eloquent Comrade Patriotic Manheru to describe the failures of Barack Obama in normalising the quality of life of a Blackman in America and around the World. Your eloquency is blighted by your astigmatism disease which makes you see things that are far away in America while here and near your nose, you worship a failed leader who should have taught Obama thirty years ago how a credible country is run.
In 1980, all Africans all over the World celebrated the installation of the Educated Mugabe as a Zimbabwean Prime-Minister. All Africans all over the World waited for this educated, eloquent, charm-full, Black Intellectual to show the racist White community how a neat Black leadership, we have always yearned for, runs a country.
President Mugabe created Gukurahundi to kill Blacks. He plotted with Whites to keep Whites on our farms for a decade while we are made to sing for our demise. He created a police-force not to serve blacks but to oppress and silence them and force us to praise him for running down our country. He invented tribalism where the Zezuru would prosper above all else and created terrorists to frighten and kill expert White Farmers who kept our country well fed. He marginalised those parts of the country where Zezuru gain was less likely and supplied rough Police to silence black people. All these things happened while Barack Obama was still in high school in America.
Under Mugabe, Blacks were burnt alive, buried alive, raped, tortured, humiliated, imprisoned, stolen from, impoverished, forced into exile, silenced, mocked, reduced, diseased, fired from work, amputated, had their wives stolen, insulted on public, dehumanised and the list goes on. I was in the Liberation struggle and I do not know about Manheru. We were promised that Zanu would root out all White evil and make Black people happy on their own soil. I am writing from exile today because of Gukurahundi which was not done by a White American racist but by a Black Mugabe that I trusted so much. If I say to Manheru I lost a home in Zhombe 1984 to Gukurahundi, Maheru is quick to say liar! Such a person is of no use to anyone. His criticism of Obama for an unfair practice by White racist Police in America is as useless as Mr Manheru himself unless the criticism is written by a South African scribe who has the evidence to have done better for the lives of Blacks. Zimbabweans flock in millions to South Africa because the Black leadership there is better than the one we see in Zimbabwe.
You can't lecture Obama on Black treatment Dear Mr Manheru while 90% of Black Zimbabweans want to resettle in America for a better life. 0% of oppressed Black Americans want to come to Zimbabwe to be led by an ancient leader who favours only the Zezuru. If the Zezuru are happy, then Zimbabwe must be forced to say they are happy.
An educated Mugabe was expected in 1980 to stand in front of 70 000 black Zimbabweans and teach how we were all one family in the riverbanks of Nile river 3000 years ago. Mugabe should have started by lecturing our people how from the Nile river we migrated South as one family. He should have used his education to teach us how we split with the Zulus who were not even called Zulus going down South. He should have used opportunity to let us know that the Xhosa, Herero, Swahili, Ndebele, Hutu, Shona, Lingala, Masai and all the Black creed have always been one and will always be one. Mugabe should have preached and taught the World in 1980 that all the Haiti, American or Caribbean brothers and sisters scattered all over the World are but our single Black family. Mugabe had a chance to do all this using his education but he chose to divide blacks and make the Zezuru best above all Zimbabwean Blacks. Mugabe's failure to lead by example and his failure to deviate from simple temptation of tribe made him the worst of all African leaders. Even the young Kabila in DRC is better than Mugabe because the both soldiers and rebels who have destroyed that country are well nourished and fed when compared to Zimbabweans.
Please Mr Manheru, sing your romantic songs in privacy to the President so that he may sleep well in our declining country.
Source - Ryton Dzimiri
All articles and letters published on Bulawayo24 have been independently written by members of Bulawayo24's community. The views of users published on Bulawayo24 are therefore their own and do not necessarily represent the views of Bulawayo24. Bulawayo24 editors also reserve the right to edit or delete any and all comments received.