Opinion / Columnist
Not every one in the diaspora hates his/ her Zimbabwe
06 Sep 2014 at 11:03hrs |
Views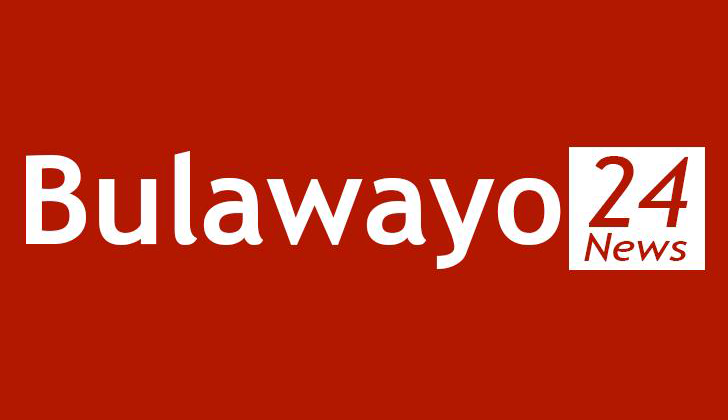 TWO weeks ago, I penned a piece on Obama and his conditioned inability to use "his" presidency to stop the abuse of blacks in America, abuses with a long history and tradition in that country. I noted racism is endemic to American life, adding that to be black is both a crime and a personification and face of one.
I regretted the fact that a black person had been embedded into White House to make a false point on the so-called American dream, itself always a nightmare for men and women of color.
.
As I write now, Americans have just finished a major seminar convened to review the notion of the American Dream, many years after its proclamation. The conclusion has been a damning one: it does not exist!
Smiles beneath daggers
My outrage followed the shooting of a black youngster, Michael Brown, by a white officer. Much worse, another black youngster was shot dead within two weeks of this occurrence. As I write, yet another one was also killed, reinforcing a well established trend in that white country.
The response from the administration has been desultory, creating a sickening irony in a segment of black Presidency. Reading white papers like the New York Times on one side of the Atlantic, and the Guardian on the other, I notice my article was miles milder, relative to the fury and outrage that found expression in mainstream white media in the western world.
Maybe that attests to the vast media freedom and balance enjoyed there. If so, we have a lot to admire, a lot more to learn. For a system that shoots to also arm itself with the compunction to hear and allow to be heard is truly remarkable, a clear indication that indeed there are smiles beneath daggers!
Media mirage
Or maybe not, bearing in mind that the industrial-military complex require, and has since incorporated, the media in its power-brokering and dominance equation. In that tango, the media is an important fissure, a powerful mechanism for for reclassifying and repackaging systemic abuses and killings into aberrations, into atypical deviances to be frowned upon.
That way, victims are assured, are tantalized with the promise of justice, thereby staying long enough and pacified enough for the next outrage. That role of the media, coupled with the courts, play a key role in postponing and eventually defusing racial tensions which happen not because blacks are innately lawless, but because blacks are fated to live outside rights which are taken for granted by their white "counterparts". It is called manufacturing grand illusions, a key role of the media in post-industrial western democracies.
Whatever the motive, that strategy of containment allows a bi-racial expression of views in ways which, if carefully exploited, could advance black interests.
Cankered national psyche
I put on scale my own outrage in relation to the outrage felt by the immediate communities of Ferguson, the town or county of the crime. Back home, my piece drew quite robust responses. That is how it should be. Otherwise there is no point in pencilling the piece. In keeping with my philosophy, I will not respond to genuine readers.
But I will not spare fellow columnists, more so when I notice they are sponsored to represent and defend an institutional idea, while foregrounding their Zimbabwean-ness and blackness to disguise their hired, menial status.
Let me hasten to say I react to them not from the impulse of spite, but out of a recognition that their sponsored status precisely highlights what is wrong with us, in which case that given-ness to doing a hatchet job for an indifferent superpower must be situated within the overall diagnosis of the cankered national psyche.
One cannot pretend such responses are an aberration. To my mind, they represent much that is wrong with us.
Our man in Dallas
I recorded two key responses, and one minor one by way of a short, responsive post. The elaborate responses came from one Tatenda Kunaka who significantly signs out as a Chitingwiza-born, Dallas resident.
His signature description reeks of a heavy dose of nationalism, of militant patriotism: "I know Zimbabwe will do well." The other response came from one Ryton Dzimiri who is quite a feature in national columns.
The minor of this whole debate is Wilbert Mukori, a well-known opposition figure. Kunaka's response is prefaced by a quote from Arthur Lewis, a black St Lucian economist born there in 1915 under British colonialism, and educated and professionally reared in the West, principally at LSE, Manchester and then Princeton, USA.
Of course if you have read economics or development administration/studies, you would have met Lewis who died in 1991, aged 76. He won the Nobel Prize in 1979, the year of our freedom. Kunaka regards Lewis as a "distinguished" economist.
That he was, as long as the epithet is not confused with another, "progressive". There is an important detail in Arthur's life. He was part of West Indian cadres whom Nkrumah invited to work in Ghana soon after 1957, partly to meet Ghana's manpower needs, partly to genuflect to the Garveyist sentiment then quite strong on the continent. Under it, African nationalism was part of black solidarity movement worldwide.
A series of conferences and summits had been held to create a united, transatlantic front of blacks. Lewis' cynical view of the continent would have been grounded in his experiences on the continent in its early days of freedom.
Too late the phalarope
Kunaka cuts and pastes yet another prefatory reference from Martin Meredith, a British scholar who used to be a journalist. Kunaka refers to Meredith's book which he calls "State of Africa - A history of fifty years of Independence".
Put accurately the book's title is "The Fate of Africa: A History of Fifty Years of Independence", which should not be confused with another of Meredith's books, "The State of Africa: A History of the Continent Since Independence". The first book was published in 2006, the second one in 2013.
Again, Meredith should not be new to a diligent student of politics, which Kunaka clearly appears not to be. Kunaka vauntingly tells us he is reading "The Fate of Africa" now, a good eight years after its publication, and this on the recommendation of Vince Musewe, another regular columnist.
But give it to him, Kunaka pleads a junior position in the world of books and ideas, although this does not stop him from assessing the book (which at the time of writing he had not finished reading!) in superlatives.
He uses Lewis and Meredith as key scaffolds for his very bitter and cynical reading of developments in Zimbabwe which he figures as blighted by corruption and sinecurism, themselves the twin evils of Africa from his reading of both authors. He reads Zimbabwe from Dallas.
He accuses Manheru of racism, situating him "at Munhumutapa Building". Manheru, he adds, "ought to be reminded that the world has moved. Gone are the days when Capital is viewed through racial lines . . . What difference does it make if we have a vibrant multi-racial economy - do the kids at Chingwizi care?
"Do they worry whether their bread is from Mr Smith's bakery versus Mr Kunaka's bakery?"
Creating new Obamas
His argument goes much further. He cannot understand why "the government of my country of birth" is not proud of Barak Obama, "this descendent of Onyango Obama, a Luo, (who) made it from remote Honolulu to Chicago, to Harvard, to White House, within 53 short years".
He adds: "Is this not the narrative we want to peddle to our youths at Zengeza, Masvingo that anything is possible - that no matter your background you can become anything you set your eyes on?"
But not before cutting in with a barrage of rhetorical questions: "How many "Obamas" has the government of President Mugabe, his boss, created? How many Eric Holders (US Attorney-General in the Obama Administration) have gone to become influential members of society in their prime
years?
What is the chance of a boy at Chingwizi camp rising to occupy the State House if the incumbent does not want to vacate office at 90?"
Zimbabwean misanthropy
Like Kunaka, Ryton Dzimiri is incensed that I attacked Barack Obama. Like Kunaka, he links me to Robert Mugabe, which is why his response busies itself with raising perceived shortcomings of the Mugabe government than with grappling with the arguments I raised against Obama.
But unlike Kunaka who thinks Mugabe has not, cannot, produce Obamas and Holders, Dzimiri acknowledges the productions of professionals under Mugabe, only bemoaning their unhappy lot under the present economic conditions in the country.
Which still does not stop him from dismissing President Mugabe as a "useless leader" who is a victim of gratuitous adulations from "astigmatised scribes" like Manheru! "Manheru has best words, and the best writing skill which saves nobody", adds Dzimiri, hopefully intending a pun, and hopefully not being a victim of Mrs Malaprop!
He exhorts me to tell the truth. He recalls Gukurahundi, in the process revealing he is from Zhombe.
He adds: "His (Manheru) criticism of Obama for an unfair practice by White racist Police in America is as useless as Mr Manheru himself unless the criticism is written by a South African scribe who has the evidence to have done better for the lives of Blacks.
Zimbabweans flock in millions to South Africa because the Black leadership there is better than the one we see in Zimbabwe". And he concludes: "You can't lecture Obama on Black treatment Dear Mr Manheru while 90 percent of Black Zimbabweans want to resettle in America for a better life.
"0 percent of oppressed Black Americans want to come to Zimbabwe to be led by an ancient leader who favours only the Zezuru. If the Zezuru are happy, then Zimbabwe must be forced to say they are happy".
The minor, Wilbert Mukori, writes in approbation of Dzimiri's argument, adding suggesting Manheru should help Mugabe see the truth is like asking a "skunk no to smell, it would not be a skunk then". He does not care to explain why the skunk emits aroma to Mugabe while releasing a fetid smell to Obama.
Or why he joins it, only limiting his smells to Obama, a foreigner who has failed his kind, both as a black and as a President.
So many centuries
Let's get a few facts out of the way. As a black, Obama did not need a mere 53 years to reach the much dreamt-of presidency. He needed the centuries it has taken for blacks to reach White House since the first slave set foot.
I wonder how much longer they will need to wait before a second black makes it similarly. It is a contrasting fact that Mugabe was part of the fight that made it possible for a Blackman to lead this country after 90 years of white rule.
Much more, his own leadership has made it impossible for the white man to come back to power, made it impossible for the black man to walk around with a wilted head, at the very least politically.
Much less to be shot dead by a white policeman, who gets away with it.
I am dealing with racism here. The model cannot be an Obama, surely? We seek better, aim better, we the already free.
The world beyond Wenela
Secondly, indeed Mugabe has produced exceptionally educated and skilled blacks since he took over leadership in 1980.
The three gentlemen who take turns to insult him are enough proof of Mugabe's accomplishments on that score, of course in spite of themselves. But that need not diminish the point. In the case of Kunaka, he answers with his own life the very rhetorical question he raises in respect of kids at Chingwizi.
There he is, the kid of Chitungwiza in the heartland of America, we'll unlike his forebears under Rhodesia who could only aspire to reach Wenela, and into its dark, cavernous bottoms.
There he is, educated, skilled and confident enough to make it in any part of the world.
He is now in America. One hopes he can now make it to White House in that land of opportunity. I am sure he is not yet 53. What a remarkable contrast to Chigonzo, the young entrepreneur who knew that to be in America is not to spit at the land that bore you. Or to get and worship new gods!
When out is not off
Thirdly, relatively speaking Zimbabweans in the diaspora are a small quartile relative to those at home. Not every one in the diaspora hates his country and wishes to be out of it.
Not everyone in Zimbabwe is unhappy to be in, feeling entrapped, wishing out. Highly sought professional skills makes the citizenry itinerant.
Factually, a handful of African-African Americans have adopted Zimbabwe as their home.
Factually, many, many whites have adopted Zimbabwe as their home. Many, many more want to, which is why the clause on dual citizenship was so hotly contested in the draft constitution. I am sure they still love their countries of birth.
I am not so sure that their patronage of our country has made it any superior to that of their birth. I fail to grasp a reverse reading, one always made to Zimbabwe's detriment.
Much worse by her own children. This is a footloose century, one where peoples of colour vengefully counter-penetrate the West whose Diasporans were defined in Victorian times, to last so long on our backs.
Blame the value system
So what is the problem? Two, in my view. The first one relates to foundational values that come with that wonderful education Mugabe gave us. Unlike everyone else in the world, our education is not moored in values that are ours, that are Zimbabwean and African. We have barely moved an inch from the colonial model where education is an escape: from ourselves, from our situation, from our country.
And escapees carry with them the mind of refugees who grovel and ingratiate to be admitted. Read the man from Dallas and you get what I mean. Here is a man who loses his cool because a Zimbabwean scribe has joined Americans - black and white - in attacking Obama for doing nothing under his presidency to ameliorate the plight of blacks in the country he governs. Has he read the New York Times to sample articles than ran on the same matter?
Or the British Guardian which ran a piece from Chideya, a Zimbabwean who lived in Ferguson, apparently without losing her vision? And the recompense for an attack on Obama is trashing your country, trashing your President? Meanwhile Kunaka has not raised a finger in defence of his country, his people, under biting sanctions illegally slapped on them by racist America. Sanctions which Obama is only too happy to extend. The subtext is clear: for Kunaka, Zimbabweans and their government must not speak ill of Obama lest his stay in Dallas is imperiled! You find a name for that, dear reader.
The ideas we cannot bridle
The second problem relates to a clear inability to sift, encompass, assess, adopt and adapt and situate ideas, all to one's use and advantage. It is clear in Kunaka's inability to read, grasp and assess Lewis' ideas; his inability to situate the thoughts of Meredith, himself part of a small corps of white reporters who stayed on in Rhodesia during our war of liberation, minding western interests and developing a cosy relationship with the settlers.
The result of that durance was "The past is another country", a book through which Meredith explores the settler world he happily inhabited as a correspondent here.
Much worse, while "The Past" made some slender concessions to nationalists in their fight against Rhodesian settlerism, the post-independence land reform snuffed out that modicum of liberal sympathies. Once Mugabe moved against the white man's real estate interest here, Meredith did what he has always done best, namely defend white position no matter how untenable, how immoral. The result was "Our Votes, Our Guns: Robert Mugabe and the Tragedy of Zimbabwe" crucially published in 2002 when the western world was formulating its response to Mugabe's land challenge and in time for the 2002 presidential elections, and "Mugabe: Power, Plunder, and the Struggle for Zimbabwe", published in 2007, just before the crucial 2008 elections. We just swallow all, hook, line and sinker.
When we have swallowed, we recommend the same reading staple to those around us, extending the enslavement of a people. It is worse when we don't particularly feel enamoured of Robert Mugabe, ZANU-PF or his government, when we feel angry with ourselves. Anything that criticises him must be accurate and good, must be an extra-string on our bow.
Great ideas that enslaved us
I am dead certain we have been superbly trained to read and absorb ideas, never to assess and use them critically. We never knew that nationalism which European capitalism sired in the 17th and 18th Century, perfected in the 19th Century, would, upon leaving the shores of the western world, turn into new imperialism which would yield the Berlin Conference.
We never knew that Charles Darwin and his theory of evolution would one day provide the ideological bedrock of our colonisation. We never knew that the great Christian idea would play harbinger to colonialism. And once colonised, we never found anything odd about our white masters who, in the words of Basil Davidson, "admired the Great Zimbabwe", but without admiring "their Africans".
Little did we know they were taking away a key scaffold to the reconstruction of our collective being.
They gave the monuments to the Phoenicians, to the Arabs, to everyone else but us. Even when we started rebelling against white occupation, we still admitted to "barbarism", well unlike the Chinese who embraced their past and built on it. Today every strange idea from the West occupies us, organises us, turning us into a massive NGO movement.
Governance, human rights, freedom of the press, transparency, all such we yell out loudly, together with our bad breath. Even the internet, itself the technological basis for creating Big Brother, ensnares us into permanent mental captives of the West and its thinking folds and grooves. We can't escape, which is why we have no problem dying for Obama, while we have problems in living for ourselves. Go, go, gone.
Icho!
nathaniel.manheru@zimpapers.co.zw
Source - Zimpapers
All articles and letters published on Bulawayo24 have been independently written by members of Bulawayo24's community. The views of users published on Bulawayo24 are therefore their own and do not necessarily represent the views of Bulawayo24. Bulawayo24 editors also reserve the right to edit or delete any and all comments received.