Opinion / Columnist
MDC-T should stop clutching at straws
10 Sep 2014 at 11:10hrs |
Views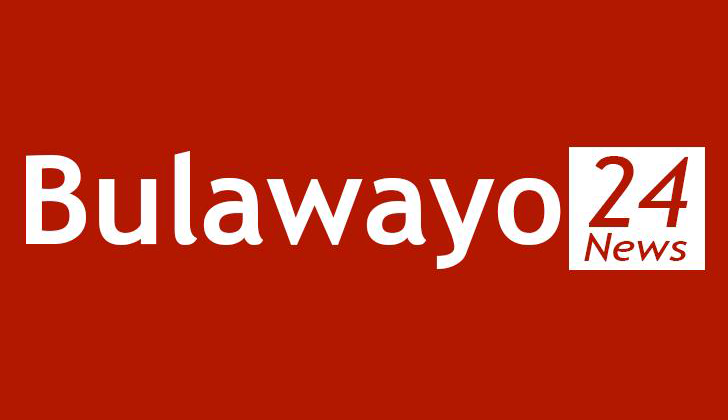 First it was calls for President Robert Mugabe to include him in government as he boldly declared, "Mugabe needs me".
When the calls were ignored with the disdain they deserved he, like a spoilt child, called on innocent youths to demonstrate against "the big bad wolf". When that predictably failed, he turned to the "rebels" he had earlier callously told to go hang.
He urged them to come back "into the big (but broke) tent", out from the cold, as all had been forgiven. How was that received? Yes, you guessed right, they showed him disdain.
Now, don't get confused, I am not talking about the famous Houdini and his penchant for using the most unexpected of means to get out of tight spots.
I am talking about our very own Morgan Richard Tsvangirai and his, as yet unsuccessful efforts, to hold on to what little semblance of political relevance he and his party, MDC-T still possess.
Over the past few months, Dr Tsvangirai, if you may, has strengthened my belief in the adage that a drowning man will clutch at straws.
One thing I will say for the man and his PR tag-team of Douglas Mwonzora and Luke Tamborinyoka is that they are as tenacious as a puppy with a bone, insisting on worrying the bone even when every single iota of flesh and juice has been licked and chewed off.
Not deterred by earlier rejections of their intermittent 'brilliant ideas", the MDC-T is now singing the convergence gospel to anyone and everyone who will listen. The "national convergence" of opposition parties, according to Mwonzora, is ostensibly meant to alleviate the country's challenges.
He, together with Tamborinyoka, has the unenviable task of reviving the party's muddied and fading image and is struggling to sell the idea to fellow opposition parties who have since dismissed the idea of the convergence as cheap talk.
The National Constitutional Assembly (NCA) national spokesperson, Murdock Chivasa, hit the nail on the head when he stated that once beaten, twice shy. He did not mince his words and called out MDC-T for the flip floppers they are: "They (MDC-T) lobbied for a people driven constitution before they hijacked the process after joining Zanu-PF in Government.
"Once beaten, twice shy, we will not be part of the convergence." The leader of the newly formed African Democratic Party (ADP), President Marcellina Chikasha, would also have none of it, as was the case with MDC-renewal team.
The next straw that Tsvangirai is clutching at, is the one that really bugs me. I have no problem with political leaders employing cheap PR tricks such as getting your spokesperson to pen your praises in the media, Oxford Dictionary in hand. After all, politics is known as a dirty game.
And I have to hand it to Tamborinyoka, and I tell you that had the chap been alive during that era, he would have put Tshaka's imbongi to shame.
What I find disgusting is using people who have been aggrieved and bereaved to further your own personal, cheap political agendas. Playing on a victim's sorrow is lower than low, even in politics.
The embattled opposition leader is now on ill advised trips to provinces to "commiserate" with MDC-T victims of 2008 political disturbances. It is interesting to note that it took Tsvangirai six years to visit the families yet his mouthpiece claimed he was so touched by their plight that he shed tears.
Call me cynical, but I strongly suspect that Tsvangirai was shedding crocodile tears, or was thinking of something else altogether.
I would also shed a tear, in fact buckets of tears, if my party's property was under threat of being attached, friends were abandoning me enmasse and my party was failing to mobilise funds for the hosting of the "mother of all congresses", anyway I digress.
We mustn't be too harsh on him, after all, how could we be so callous as to expect Tsvangirai to remember the suffering masses at a time when he was obviously busy with "prime ministerial" duties such as drinking tea at State House and renovating his Highlands mansion, not to mention acquiring high grade wives.
Tsvangirai, through Tamborinyoka, also goes to town about how he spent the whole day with MDC-T families in Chiweshe and tries to sell this ability to spend the whole day in one place as a sign of good leadership.
Of course, he can afford to spend the whole day in one place, seeing as that he has no portfolio, no silly thing as running a country to bother him.
It's ironic that they can afford to gallivant all over the country while their party's workers have gone for months without being paid. And correct me if I am wrong, but it seems as if Tsvangirai wants to be a leader of the MDC-T only, if not, why is it he never asked after the welfare of people who are not in MDC-T but who also suffered during the political disturbances of 2008. A true leader is one who looks out for the welfare of all citizens under his rule, not his particular party only.
It's also hypocritical of Tsvangirai to claim to be concerned with the welfare of victims of 2008 violence and drive all the way to Chiweshe to hand over cement and building materials when he and his colleagues in the MDC-T spirited away donations for the more-recent victims of the Tokwe Mukosi floods.
Charity begins at home. Those poor workers who had to resort to the courts to seek payment of overdue salaries are, by MDC-T's definition, heroes too, so why not pay them? Or are they not media- friendly enough?
MDC-T 's former ally, ZCTU, recently took the words out of my mouth when the secretary general, Japhet Moyo, urged the MDC-T to go back to its founding principles after first acknowledging that it betrayed its support base. President Mugabe has always said it, Mangoma said it, Biti said it, heck, even I said it, and now even the ZCTU's eyes have been opened.
With everyone else, the MDC- T has always been quick to claim they are victims of political games, what says the party then when it's the ZCTU saying the same thing?
To err is human and after all, they say power corrupts. Just as Napoleon and Snowball in Animal Farm started walking on two feet and sleeping in Farmer Jones' bed, the MDC-T dived headfirst and became intoxicated in all the trappings of power they had hitherto been unaccustomed to. It is what one does after realising the error of their ways that distinguishes real men from the counterfeit versions of the species.
Accordingly, the MDC-T should get off their broke high horse and work towards true national building. And a good start would be to stop harping on and on about how they are poor victims of the "evil and scary" Zanu-PF, and instead concentrate on lobbying for people driven initiatives.
Source - Nicole Hondo
All articles and letters published on Bulawayo24 have been independently written by members of Bulawayo24's community. The views of users published on Bulawayo24 are therefore their own and do not necessarily represent the views of Bulawayo24. Bulawayo24 editors also reserve the right to edit or delete any and all comments received.