Opinion / Columnist
'Paper tigers trying to seize power in Zanu-PF'
28 Sep 2014 at 12:03hrs |
Views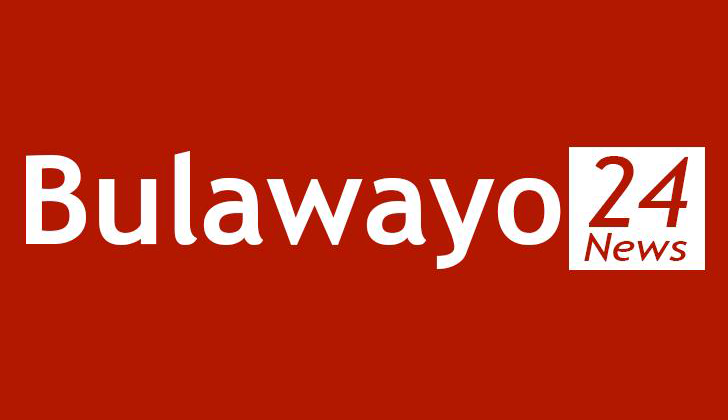 Previous instalments opined that factional politics in Zanu-PF were transcending into the makings of a palace coup.
Unfortunately, in pursuit of personal political advancement, some members of Zanu-PF have succumbed to the lure of factional politics despite having personal misgivings about it.
The fundamental message here enjoins all party members to desist from factionalism and be guided by principle.
President Mugabe always quotes the father of African nationalism, Kwame Nkrumah, saying: "You never sacrifice principle on the altar of expedience."
To put things into perspective, I will start off by unpacking what constitutes a palace coup.
I will then highlight selected instances of what I refer to as the "seizure of power" to provide evidence that factional politics is transcending into a palace coup.
I will also illustrate that maintaining "seized power" requires providing an illusion of power prior to submitting that the "seizure of power" conducted by factions is not only subversive, illegal and unethical in principle, but is also fictional and delusional in reality and fact.
I will highlight how threats are used to recruit party members into factions by relating my own personal experiences. I will conclude by emphasising why Zanu-PF members should not subscribe to any faction.
What is a palace coup?
I largely agree with some of the sentiments attributed to Zanu-PF spokesperson Cde Rugare Gumbo in the Daily News of September 18, 2014.
Cde Gumbo was quite right that Zanu-PF must focus on economic issues instead of being distracted by nonsensical factional issues. This is the same point I raised in my first instalment.
This view is gaining currency with Dr Gideon Gono reportedly echoing the same sentiments in the Daily News of September 25, 2014. Cde Gumbo indicated that "the issue at the present moment is to get ourselves in order". That is an implicit acceptance of the existence of some form of disorder.
But what form of disorder is he referring to? Cde Gumbo had previously raised this issue in a Press statement published on September 2, 2014 in which he alluded to the existence of regime change agents within Zanu-PF. Unfortunately, he did not name them.
As a result, I will seek to ventilate this issue to a sufficient extent that the agents of regime change in Zanu-PF become obvious and apparent to everyone.
When Cde Gumbo states that "anyone who decides to walk away from Zanu-PF or engages in a palace coup would have sacrificed himself to the dogs", he is spot on.
Simba Makoni and Dumiso Dabengwa are living examples of failed palace coups in Zanu-PF.
It is incumbent upon each and every Zanu-PF member to ensure we do not allow our colleagues to follow this self-destructive path.
Cde Gumbo's assertion that Zanu-PF has "a very strong ideological position that unites" its members is true, in principle.
However, history has shown that there have been senior members of Zanu-PF who have left to form opposition parties, the most notable of whom include Edgar Tekere, Makoni and Dabengwa.
Consequently, I would not dismiss the possibility of a palace coup as "mere fallacy" unless I deliberately wanted to hoodwink people into complacency.
A palace coup is defined as a revolt against a sovereign leader by members of his ruling group. A palace coup represents a situation in which a leader is removed from power by the people who have worked with him.
If the Makoni cabal had been successful, their actions would have been a palace coup. The use of the word "palace" denotes that this is a coup carried out by members of the inner ruling circle. The word coup is short for coup d'etat.
Edward Luttwak, in "Coup d'État: A Practical Handbook", defines a coup as consisting of "the infiltration of a small, but critical, segment of the state apparatus, which is then used to displace the government from its control of the remainder".
A coup d'etat, which can be literally translated from French to mean "a blow of state", involves the illegal seizure of power, usually instigated by a small group.
The usurpers seek to inflict a knock-out blow to the ruling establishment and replace it.
The palace coup plotters use the government's power to take control of the ruling apparatus. A palace coup constitutes some form of political engineering which affects who rules without necessarily making changes in the political system or the form of government.
In a palace coup, an active minority of usurpers of power take control of key functions which include enforcement capabilities and communications as well as deposing leaders who are not in support of the usurpers' objectives.
Seizure of power
Within the context of recent developments in Zanu-PF, the seizure of power manifests itself in several ways which include the deliberate, corrupt and illegal abuse of specific functions; the unconstitutional creation of organs and functions; and the illegal allocation of functions and powers to offices not entitled to such.
One of the key strategies in the seizure of power has been the deliberate, corrupt and illegal abuse of disciplinary processes.
There have been numerous instances of trumped-up disciplinary charges being instituted. Institution of a disciplinary charge in Zanu-PF is concomitant with issuing a prohibition order.
This, in effect, renders the affected member politically ineffective and inactive regardless of the validity of the charges.
In one instance, a provincial youth chair was issued with a disciplinary charge and prohibition order. Whilst on prohibition, the main wing chair convened some members of the provincial youth executive at his residence and "encouraged" them to sign a petition to dismiss the said youth chair.
As if this was not enough, the main wing chair went further to dispatch his own personal driver and vehicle with the petition to hunt down other members of the provincial youth executive to sign the petition.
During the time that the youth chair was on prohibition, the structure of the provincial youth executive was rearranged with the provincial treasurer demoted.
Even in instances where it has been adjudged that there is no case to answer, members that have been the subject of trumpedup charges are not cleared because the letters to clear them are not issued.
One provincial youth chair failed to attend the 6th National Youth Conference because his letter had not come despite his issue having been resolved.
Another provincial youth chair was denied his position and responsibilities because no letter had arrived to "clear him" despite President Mugabe having communicated publicly on at least two occasions that all cases against youth leaders be cleared.
There are numerous examples of such seizure of power. Some involve manufacture of fake and fraudulent resolutions of meetings and tabling them prior to adoption of minutes of a meeting.
Such illegal and fraudulent resolutions are then submitted to other meetings as if they represent a true record, and are sometimes communicated in the media.
Another manner in which power is seized is repeated use of terms that connote certain powers without the offices having such powers. The most glaring examples include the reference to a secretary for administration as the secretary-general and the use of the term "Presidium".
Zanu-PF has no secretary-general because of the abuses previously associated with that office. The continued use of the term secretary-general appears to have aroused suspicions of possible intended future abuse.
According to Zanu-PF's constitution, the Presidium is not an organ as defined in Article 4 (Principal Organs and Structures of the Party) Section 19(1) which lists the 12 principal organs. Reference to the Presidium occurs only twice in Zanu-PF's constitution within Article 5 (the National People's Congress); in Sections 22(1) and 22(6) which define "Secretary of the Presidium", and the composition and functions of the Presidium, respectively.
The Presidium is a transient entity which exists only for the duration of Congress to serve two purposes.
Firstly, the Presidium presides over the proceedings of Congress "as directed by the President and First Secretary of the Party". Secondly, the Presidium serves to obviate a leadership vacuum during the short period between the dissolution of the previous Central Committee and the election of the new Central Committee.
Unfortunately, the Presidium is increasingly being referred to as if it is an actual organ with a five-year term instead of it being a transitory mechanism.
Furthermore, there is a misconception which seeks to equate and place on par the President and First Secretary with the two Vice-Presidents and Second Secretaries, the National Chairman, and even the secretary for administration as members of the same "organ".
They are not at par. The supremacy of the President and First Secretary is further confirmed in Article 8 (the Political Bureau and the Secretariat of the Central Committee).
In Section 37, on the appointment of members of the Politburo and their deputies, it is the President who appoints — not the Presidium. This has become a common misconception.
It is also becoming common that some offices are being allowed to illegally exercise functions and powers that they are not entitled to.
An example involved the convening of a provincial youth executive by a provincial secretary for information and publicity for purposes of conducting a vote of no confidence in the provincial youth chair and subsequently installing himself in that position.
This would be as ridiculous as Cde Rugare Gumbo convening a meeting of the Politburo to unseat President Mugabe and install himself.
Whilst it is common cause that Politburo meetings are called for by the secretary for administration, the main wing chair of the affected province allowed this to happen and even went as far as to attempt to legitimise this illegality in a provincial executive committee.
The main wing chair continues to support this usurpation of power even at the provincial co-ordinating conference and allows the use of official online communication channels to perpetuate the illegality.
Another suspected abuse of office involves illegal appointment of permanent members of the National Consultative Assembly.
In terms of Article 11 National Consultative Assembly Section 17, there are six ways in which a person can become a member.
Five of those ways derive from the office that one holds or has held, whilst the other one is upon designation by the Central Committee.
I am aware that there are letters that confirm certain people as members of the NCA, yet I do not recall the Central Committee deliberating on these.
Another emerging trend is the abuse of provincial structures by newly-elected members of the National Executive Committees of the Youth and Women's Leagues.
These include unconstitutional attempts to restructure composition of provincial executive committees of the leagues, in some cases under the pretext that provincial elections held last year were defective.
These actions are illegal since positions acquired at elective conferences are not the subject of restructuring willy nilly as if they are playing musical chairs at nursery school.
Furthermore, National Executive Committee members of the Women's and Youth Leagues are descending on provincial structures without engaging provincial chairs.
This is clearly in defiance of directives by President Mugabe that Politburo members not interfere with provincial operations.
By logic, the pronouncements are also binding on the structures of the two wings of the Party.
Paper tigers
There is a contention that these violations of Zanu-PF's constitution are deliberately committed to communicate a sense of power and unassailability of factional kingpins.
It is a matter of illusion.
Soon after the elections of the National Executive Committee of Zanu-PF's Youth League at the 6th National Youth Conference, a self-proclaimed factional main wing member of the Central Committee loudly boasted: "Chinhu ichi tachitora. Chave chedu."
Does that mean that the Youth League has been taken over? From whom and for whom? Furthermore, members of factions openly talk of having so many provincial chairs as "their" members.
I contend that such pronouncements are not only illegal but are also hollow and invalid.
The Youth League can never be taken over by any faction because it belongs to the ordinary youth.
All party members repose their trust in the President and First Secretary. The President and First Secretary is "the chief exponent and defender of the Party" in terms of "Functions of the President and First Secretary". – Article 9, Section 42(1) A provincial chair cannot belong to a faction. He belongs to the membership of the party in that province. He is enjoined to represent the interests of those members and not of any faction.
Should a provincial chair fail to discharge his responsibilities to the province, the members have recourse to their "chief exponent and defender of the Party". Factional kingpins have no power. Zizi harina nyanga.
Power is in the membership of the party. The people need to regain and take control of their power from factional kingpins.
Factional kingpins are paper tigers who rely on muzzling members. However, people have eyes and can see the nefarious machinations of factional kingpins.
Factional kingpins have violated Zanu-PF's constitution with regards to the rights and duties of members as enshrined in Sections 17 and 18 of Article 3 (Membership).
There is a provincial chairlady who is being victimised for attempting to have her issues resolved by writing to a higher office. In terms of her rights as a member in accordance with Article 3, four of her seven rights enable her to "have audience with any officer of the party" (Article 17(3)), "make representations to any officer or organ" (Article 17(4)), "not be subjected to arbitrary or vexatious treatment" (Article 17(6)), and "seek remedy in respect of any grievance as a result od the action of any person in authority over him/her" (Article 17(7)).
Article 18(4) says it is the duty of every member "to strengthen, promote and defend the party and popularise its policies among the people".
This requires use of media, both traditional (ie newspapers) and modern (eg social media). Consequently, an indiscriminate gag order violates the ability of a member to conduct one of his/her constitutionally-mandated duties.
Use of threats
I have personal experience of the use of threats to attempt to recruit party members into factions.
I became an MP and was appointed a deputy minister in 2005 by President Mugabe. Soon, approaches were being made for me to subscribe to a faction. I refused to entertain anyone who would have me pledge allegiance to a leader who was not the President and First Secretary, Cde RG Mugabe.
The most vivid incident of these recruitment efforts, in 2007, involved a threat that had been issued and communicated to one of my best friends, the late Senator Rati Gava.
Sisi Rati came to my office at around 2:30pm one day when I had gone out on assignment for the afternoon. I returned to the office late to find she had been waiting almost three hours.
This was strange and out of character for Sisi Rati, who would otherwise have spent the afternoon doing her business.
She requested that we drive together to my house but insisted no one else be in the car. I could sense she was agitated.
During the drive, Sisi Rati told me that she had been requested to deliver a serious message to me, which was to advise me to pay homage to a certain factional leader should I would wish to remain deputy minister after President Mugabe was not in office.
I reacted instantly, saying she should go back and tell the originators of the message they could keep their ministerial post in their so-called post-Mugabe era.
Sisi Rati pleaded with me to be "reasonable" and think of my future. At my house, she appealed to my wife to make me calm down, saying: "Beauty, muroora, murume wako anenharo, ngaaregedze kuomesa musoro."
The threats went as far as getting my wife fired from her job. The following day, I recounted this conversation to my mother, the late Cde Sabina Mugabe, at Parliament. She smiled and sipped her tea.
"Ah, hazvina basa zvehuminister izvo. Handiti wakadzidza, nhai mwanangu? You can work anywhere, kunyange kunze kwenyika."
As I indicated to my mother that I also had the option of going back to farming, she chuckled as she quipped, "Kana vatotanga kudayi, unofunga kuti vanokusiya uine purazi racho?" Her advice was I equip myself with knowledge since no one could take that away.
It was at that stage that I chose to go back to school; which I did and I have since acquired three more degrees.
This resolution has freed me clouding my decisions. I am, therefore, able to defend and support President Mugabe fully and without reservations because I have no requirement to appease any perceived centre of power.
I am capable of contributing to the national developmental agenda without elected or appointed position.
For a significant number of politicians at all levels, there is a need to plan and secure a future. It is this that motivates weak politicians to seek accommodation in a faction.
In some instances, that violates the principles the politicians have. This issue is current as we head towards elective congress.
It is sad to talk to some senior politicians who are afraid of pointing out transgressions for fear of being left out of the Central Committee.
Pamberi na vaMugabe chete chete!
Icho!
---------------
Patrick Zhuwao is Chair of Zhuwao Institute, an economics, development and research think tank that focus on integrating socio-political dimensions into business and economic decision making, particularly strategic planning. Zhuwao is the holder of a BSc honours degree in Computer Systems Engineering and an MBA in Information Technology Management (City University, London). He also holds BSc honours and MSc degrees in Economics from (University of Zimbabwe), as well as a Masters of Management (with distinction) in Public and Development Management (University of the Witwatersrand, Johannesburg).
Source - Sunday Mail
All articles and letters published on Bulawayo24 have been independently written by members of Bulawayo24's community. The views of users published on Bulawayo24 are therefore their own and do not necessarily represent the views of Bulawayo24. Bulawayo24 editors also reserve the right to edit or delete any and all comments received.