Opinion / Columnist
Ebola: Why Africa Should Develop the 'Secret Serum'
07 Oct 2014 at 18:05hrs |
Views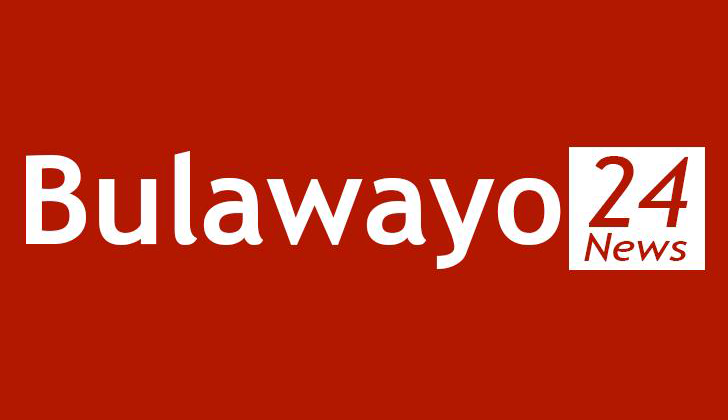 With West African countries being the most affected by the Ebola Virus since its discovery, one would expect West African governments and organizations to be spearheading medical research on a vaccine like an apprehensive and concerned parent.
Out of all the companies producing experimental drugs that are being tested against Ebola, that is ZMapp, TKM-Ebola, Canada's VSV-EBOV, the Vesicular Stomatitis Virus (VSV) based vaccine, a Rabies-based Vaccine, one experimental vaccine that immune stimulating protein from the Ebola, none is made by African Researchers.
Most of them were made in either non African countries such as US and Canada or being led and influenced by Western Health Institutes.
Ebola has killed about half of its 3,069 known patients, most of whom are Africans. However, African governments have still not shown any serious vigor in coming up with a cure for the virus.
Interestingly, the U.S already had a "secret serum" way before its own two humanitarian health workers had even contracted the virus. According to news reports, the virus which was strored at subzero temperatures was flown into last week in a last-ditch effort to save the American workers.
One may ask, why would western countries want to invest heavily in research for a vaccine for Ebola when they are not facing the crisis? There is obviously more than one reason but the main reason that most probably resonates with many is that of economic power.
Research particularly in science has shown to contribute to the economy at different levels - industry, universities, and individual researchers.
Billions of dollars have been invested in research on the HIV alone and researchers responsible for the current treatment are the ones who are reaping the rewards. Of interest is the fact that the United States (U.S.) was the largest donor in the world, accounting for more than half (54.2%) of disbursements by governments in 2010.The U.K. accounted for the second largest share of disbursements in 2010 (13.0%), followed by France (5.8%), the Netherlands (5.1%), Germany (4.5%), and Denmark (2.5%).
Over the years, this same trend seems to have followed suit with western countries funding research more passionately than the African governments that are the most affected.
A Canadian company, Tekmira, has a $140 million contract with the U.S. government to develop a Ebola vaccine.
NewLink Genetics Link Genetics and their subsidiary, BioProtection Systems, were also recently given a government contract from the U.S. Defense Threat Reduction Agency (DTRA), for $1 million to research and speed up the process to begin human clinical testing of their existing Ebola vaccine.
In return to such investments, these countries not only get economic power but ideological and social power that eventually translates to the domination of African countries by them.
So then, what have African countries done to improve their own situations and combat this virus? Very little has been done and the usual game is to blame it on the incapacity of African countries to set up structures that enable them to carry out tests and experiments.
This is however not the case. There have been some attempts by other African countries such as South Africa to come up with a treatment for the virus.
The least that the most affected countries such as Sierra Leone, Guinea, Liberia, Nigeria and Senegal and other affected African countries can do is to partner with other states so as come up with a treatment and at the same time benefit economically and intellectually.
Not so long ago South African researchers at the facility in Sandringham, Johannesburg at the institute of National Institute for Communicable Disease once worked on a treatment for Ebola.
The researchers comprised of the head of the special pathogens department at the institute Professor Janusz Paweska and 11 post-doctoral and MSc students from Zambia, Tanzania, Mozambique and Congo.
This just goes to show that Africans actually have the potential to come up with its own treatment for Ebola as long as it is able to work with other countries that have some facilities and equipment to produce not only the treatment but the vaccine for the virus.
There were also some researchers from Sierra Leone hospital who were studying the virus These unfortunately passed on before the who unfortunately died from the virus before their work could be published in a science magazine. All five worked at Sierra Leone's Kenema Government Hospital Lassa fever facility
Although their study was mainly backed by the Harvard University, it shows that Africans do have the potential to come up with a treatment.
However it would have been more ideal if it were African Universities that were backing the study for African benefit. In this case it is obvious that the Havard University will benefit more.
This therefore means that partnership amongst African countries and their governments is key in developing a vaccine for Ebola.
In the event that these developed nations actually come up with a vaccine or treatment, we should not just relax and wait for the next thing to happen.
Alternative drugs or treatments can be made so as counter the side effects of the treatment. So rather than just celebrate the coming of treatment, we should be on the lookout for any traces of weakness and come up with the vaccine.
Source - Mandlenkosi Chinula
All articles and letters published on Bulawayo24 have been independently written by members of Bulawayo24's community. The views of users published on Bulawayo24 are therefore their own and do not necessarily represent the views of Bulawayo24. Bulawayo24 editors also reserve the right to edit or delete any and all comments received.