Opinion / Columnist
Questions to the 10 South Western Nations of Matebeleland
01 Nov 2014 at 22:00hrs |
Views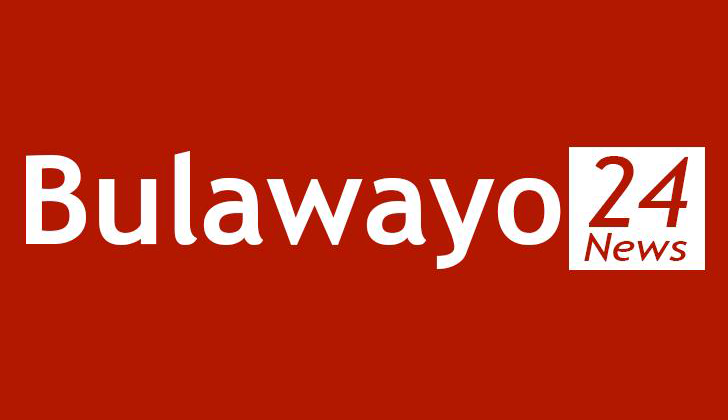 These questions are directed to the 10 Nations, indigenous Nations, inhabiting the land presently (and erroneously) called 'Matebeleland', land in which the Shona have never at any point in history settled in as they claim. These 10 Nations - Nations, not tribes - are AmaXhosa, AmaNdebele, Bakalanga, BaSotho, BaNambya, BaTonga, BaTshwao (Khoisan), BaChewa, BaTswana and Vhavenda. Some (like Bakalanga, BaNambya and Vhavenda) are closely related and of the same stock, others are not. But that's a subject for another day. For now, I have some questions to ask us all.
My questions concern our freedom, self-government and self-determination. Let me begin right here: for how long shall we, indigenous citizens of this region called Matebeleland, be treated like second-class citizens? For how long shall the Gukurahundist Shona Establishment in Harare continue to decide for us how to live our lives? For how long shall we continue being denied the freedom to decide for ourselves how we want to live our lives? For how long shall we allow Shona public officials - foreigners from Mashonaland - to continue to decide for us what development (if any), should be done where, why and how? For how long will we have government departments in our region headed and controlled by Shona officials who clearly have no interest in the development of our region and Nations?
South Western Nations, I ask you, for how long will our dignity and peoplehood be downtrodden and despised by Shona-speaking police officers who demand bribes from our motorists daily, in the process addressing us in Shona and despising our languages? For how long will we continue to allow our infant children to be taught by Shona teachers who not only bastardize our languages but jeopardize and incapacitate the learning and educational development of our children?
For how long shall this go on, and for how long shall we keep rationalizing this hellish state of affairs with not-so-noble positions like "they have a right to work anywhere in the country they so wish"? How about the educational rights of our children? Should they be sacrificed to support economic interests of the Shona? Shall we keep using the not-so-wise rationalization that "after all they are a majority in the country?" So what? Who said majority in population naturally should translate into the lion's share of economic opportunities? In any case, is it our fault that they are a majority? Are we the ones that said Shona men should marry many wives and/or have many children? Shall we subsidize their lives just because we chose to have smaller families? In what way and for what reasons must large Shona families be our economic problem? It's their choice and culture which we respect, but we don't have to forfeit our opportunities to subsidize their lives and large families, for we not the ones who asked them to have oversized families!
I continue to ask: for how long shall we watch hapless and hopeless seeing Shonas exhuming and reburying their loved ones who fell during the liberation struggle, yet we are denied not only the very basic right to exhume and rebury our own who fell at the hands of the Gukurahundist Shona Establishment's genocide, but even to gather and mourn them? For how long shall the memory of our loved ones - children whose heads were crushed and splattered on rocks, sisters and pregnant mothers who were raped and bayoneted, brothers and fathers who were shot and/or thrown into disused mines and burned alive - be despised and down-trodden by our oppressors? Surely this shouldn't continue going on. It isn't only an injustice on us but an indictment on our failure (thus far) to effectively organize and fight off this hell-engineered injustice!
For how long shall we continue to be denied job and economic opportunities in the land of our Fathers? For how long will ours be bypassed for educational opportunities in our cities, villages and towns? For how long will we see 99% of jobs at our borders - Maitengwe, Plumtree, Mpoengs/Matsiloje, Beitbridge and Victoria Falls - taken by Shonas and we do nothing about it? For how long will companies and government departments keep exporting workers from Mashonaland to occupy jobs that rightfully belong to us in our region? For how long will our colleges, universities and schools of nursing be swarmed with Shonas and yet our own - suitably qualified - are closed out? For how long will our ancestral land - land in which lie the bones of our Fathers - be allocated to Shonas while we get nothing? Surely, this state of affairs shouldn't be allowed to continue. It is anti-nation building, anti-peace, anti-unity and pro-war.
I ask us, South Western Nations, have we thought about what will happen to our situation if only we put aside our ethnic differences and accepted each other as equals and fought together for our common cause, without one of our Nations seeking to subsume others to itself? Have we thought about what will happen to our situation if only all of us abandoned Mashonaland parties representing the Gukurahundist Shona Establishment - Zanu and MDC-T - and we coalesced into a formidable regional movement to fight for our cause? Have we considered what will happen when we all vote as a block for a regional party whose sole mandate is to fight for our just cause of freedom, self-government and self-determination? Have we thought about it that when we vote for Mashonaland parties we are actually empowering our oppressors to continue oppressing us? Yaa, absolutely. We were sold a dummy in the last election, being promised that "only Tswangirayi can remove Mugabe", and what did we get out of it? We literally jumped from the back of a tiger straight into its jaws and we left worse off than we already were.
In any case, our vote was never a factor in putting Mugabe and his Zanu into power. So why now must our vote be a factor in removing him? Yes, we never put Mugabe in power. We have consistently rejected him and his Zanu since 1980. The Shona have consistently voted him into power. So why must we be the ones removing him, especially when his own, whose interests he fights for, are not removing him? As a matter of fact, aren't the Shona the same people who keep bragging that they are a majority? So why would they need the assistance of the "minority" to remove their self-imposed dictator?
Yes, I know that as long as Zanu is in charge at national level, they will always want to have things go their way. But that is only because there isn't a strong opposition to stand up against them. The majority of us know that MDC-T is nothing more than the other side of Zanu.
They pretend to fight for democracy when in reality they are in total agreement with Zanu when it comes to oppressing us. And the evidence is there for all to see. What more evidence do we need than what is currently happening in MDC-T where we see Tswangirayi doing everything in his power to shape MDC-Tswangirayi, in the image of Mugabe's Zanu?
How about the calling of our leaders village politicians? How about "the Mandeere anonetsa" statement? In what way is that different from Zanu's behavior towards and crimes on our people? Surely, we can't keep rushing to our oppressors and empowering them with our vote and suddenly expect freedom, self-government and self-determination from them. Isn't that expecting too much from our oppressors?
Have we imagined what would happen if we empowered ourselves by forming our own truly regional party and voting for it to fight for our interests without being beholden to the same Gukurahundist Shona Establisment oppressing us? Have we considered how much freedom, self-government and self-determination it can bring us if we organize ourselves into a formidable regional movement to fight for ourselves? Have we thought of the lessons to be drawn from the experiences of regional parties and movements all the way from the IFP in the South to the Ethiopian regional parties to the Kurds in Iraq and the various Swiss and Canadian regional parties?
Oh yaa, they will shout "tribalism"! Ok, fine, let them do so, what's wrong with that anyway? Isn't the constitution attempting to engender self-government and self-government for all peoples (a constitutional gain that we made with only 7 MPs in Parliament from our region). What will happen when we have 40?
I call upon us all on this day and over the next three years to ponder on this questions. The challenge is ours to face and the freedom ours to gain. None but ourselves will bring us the freedom that we need.
Running to the Mashonaland parties that are part of the Gukurahundist Shona Establishment will not free us at all. We are really on our own.
And we have to unite - in our diversity - as AmaXhosa, Bakalanga, BaSotho, BaTswana, BaTshwao, BaChewa, AmaNdebele, BaTonga, BaNambya and BaTonga - in order to defeat the Gukurahundist Shona Establishment oppressing us in the Land of our Fathers. We seek not to conquer or rule Mashonaland (for we have no interests there), but to free ourselves and attain self-government, self-determination and socio-economic prosperity. And as the Scripture says: "think on these things", and remember, in the words of Saul Alinsky, "there can be no darker or more devastating tragedy than the death of man's faith in himself and in his power to direct his future."
Matla! Amandla! Maanda! Masimba! Power to the People!
Source - Ndzimu-unami Emmanuel Moyo
All articles and letters published on Bulawayo24 have been independently written by members of Bulawayo24's community. The views of users published on Bulawayo24 are therefore their own and do not necessarily represent the views of Bulawayo24. Bulawayo24 editors also reserve the right to edit or delete any and all comments received.