Opinion / Columnist
'Air Zimbabwe's pathetic online presence'
16 Jan 2015 at 10:57hrs |
Views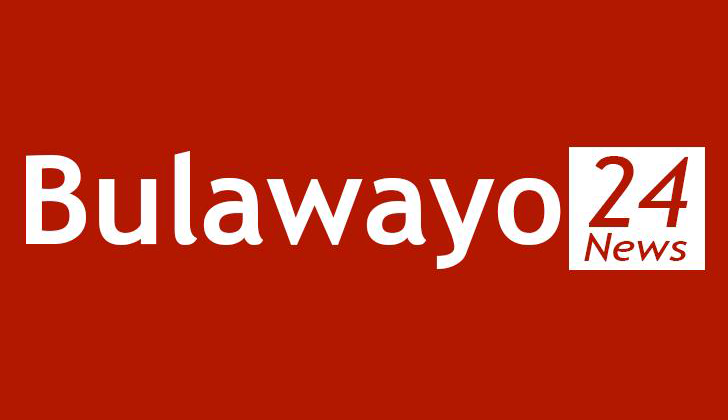 In the 21st Century, there's probably no better way of relaying/receiving information or commercially transacting more efficiently than using the endlessly fascinating World Wide Web.
Most aviation sites I routinely study are a truly-absorbing experience.
From time-to-time, I expectantly navigate the disorientating and rudderless Air Zimbabwe website on which I perennially struggle to establish a heading. I am unable to confidently tell if I was going or coming, descending or climbing. It's a mumbo-jumbo of tall claims, spelling and grammar errors, poor pictures and just utter unprofessionalism. The offensive website shamelessly claims that Air Zim flies to Beijing, Kuala Lumpur, Lubumbashi etc!
Now, dear aviator, such untruths are clearly pathetic for an airline that falsely believes it is peers with the SAAs, KQs, ETs of this world; African airlines that were simply light years ahead of our sorry Air Zimbabwe.
The shocking state of our national airline's Internet presence sums up the perennial, bumpy condition of Air Zimbabwe. And to imagine that someone is remunerated real money; USDs each month-end, to superintend over such rubbish; in the age when the purchase of a flight ticket has largely upgraded to strictly online and totally paperless for progressive airlines. And these duly exploit the conveniences of fully-transacting and interfacing with customers on the Internet.
South African Airlines' website, flysaa.com is a deliberate piece of art! Time and top-class expertise (and money) are obviously invested into creating the engrossing, attractive website that not only allows you to book a flight to any of their multiple destinations, but goes a gear up; allowing anyone interested to track a specific SAA flight's progress, in real time. Wow!
Kenya Airways do not do badly either! Even very small, ambitious guys have a reasonable website presence of some sort. New local entrant flyafrica.com manage a growing website from which you may book a flight online.
Guthrie Aviation, the leading flying school in Zimbabwe boast of what they can do on FB. Their neat site, www.facebook.com/guthrieaviation is clearly not-too-ambitious but it is certainly better than airzimbabwe.aero; a piece of un-imaginative child's play.
Ethiopian Airlines, a trendsetting and serial award-winning airline has constructed a marvellous, story-telling, continually updated online presence on ethiopianairlines.com. Would you believe that Air Zimbabwe, on that sorry airzimbabwe.aero, claim to currently fly to London? When was the last time the airline stretched forth for the British Isles?
And to think that the Egoli Easter Special that ran a long time ago is still prominently displayed in the "Latest Information" section, which includes a timetable from 2013! The "latest" entry from their News Archives was posted on March 18, 2012! Latest? My foot! If Air Zimbabwe was really a bonafide, modern corporate, someone would be home by now, for sleeping on duty!
EasyJet, commercially styled as easyJet, have been selling tickets almost exclusively online for over 12 years on an easy-to-use Internet platform. Why the highly-educated, degreed managers at Air Zimbabwe simply won't copy-and-paste a proven formula is bewildering. Because these bookish managers have abjectly failed to turnaround Air Zimbabwe, maybe it was time a bonafide aviator was tasked with resuscitating the comatose airline.
EYESORE: A damaged Air Zimbabwe neon sign above Ambassador building in Harare CBD.
---
Your long running excuse on your website; "any inconviniences are sincerely regreted" (sic) does not wash anymore. Look at that sentence Air Zimbabwe! Two spelling mistakes from just five words! No wonder the rest of your website is a shocker! And why would you still have that long-expired Tender Invitation for the lease of Embraer aircraft up on your website? That tender closed on April 22, 2014?
Notwithstanding self-inflicted madness, African Aviator wishes Air Zimbabwe well. The only thing I could find uplifting about the uninspiring website was the half dozen pictures depicting beautiful female cockpit crew.
The huge smiler, Captain Chipo Matimba, sandwiched by petite Merna Moore Cremer and Lee Watson thankfully added beauty to your Internet ugliness. But then, why do such lovely pictures have to be so tiny? Ayas! Air Zimbabwe!
Way forward? Step One: urgently recruit a competent, young, sophisticated manager that genuinely eats, breathes and dreams aviation and let him or her trim your excesses by professionally configuring you for modern day aviation. Step Two: skilfully update your crap, boo-poo-standard website or just pull it down! Step Three: initiate a competent PR office. In the dumps you were in, there is no "alternate"; no less than Step One will do or your increasingly fast sink rate will simply crash-land you.
Pull up Air Zimbabwe!
Maguire (africa.aviator@gmail.com) is a trained pilot; who enthusiastically scans the global aviation industry.
Please donate!
If Bulawayo24.com has helped you, please consider
donating
a small sum to help cover the costs of bandwidth. Anything you can provide is appreciated, thanks!
Donate with PayPal
Source - Daily News
All articles and letters published on Bulawayo24 have been independently written by members of Bulawayo24's community. The views of users published on Bulawayo24 are therefore their own and do not necessarily represent the views of Bulawayo24. Bulawayo24 editors also reserve the right to edit or delete any and all comments received.