Opinion / Columnist
Zimbabwe making headway, same as that of the Israelites
03 Feb 2015 at 17:00hrs |
Views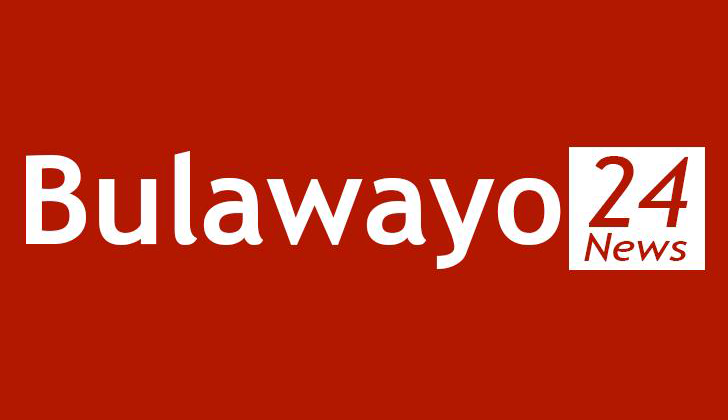 After breaking ranks from the West's exploitative machinations, Zimbabwe had to be a practical example of the misguided and evil wrath of Britain and her allies, but fortune has a way of finding Zimbabwe.
It is true that a struggle never makes sense to those amid the skirmishes that come with it as was the situation for the Israelites upon their exodus in the wilderness. We are definitely making headway as a nation, the same as that which we know, biblically, of the Israelites.
Lately there has been anti- Zimbabwe plots to derail the ascension of President Mugabe to the chairmanship of SADC. Adverse false reports on the country made headlines with all sorts of derogatory language and misinforming insinuations. However, Zimbabwe emerged to be the chair of the regional body.
Enter African Union chairmanship; the contestation from outside the continent was even more agitated. It will not be surprising to learn that the Lusaka pocket demonstration was a brainchild of the West and its surrogates in the name of an opposition political party which lost elections in Zambia. The divisive invisible hand of the west was undoubtedly at work.
The chorus ahead of the summit hammered on the personality of President Mugabe as an unsuitable candidate for AU chairmanship; coupled by the constant reminder that it was not an automatic ascension to that post.
Thanks to that reminder, as it now service to show that Africans chose an astute leader to represent them internationally; save for the likes of controversial former law lecturer at the University of Zimbabwe, Professor Shaddrack Gutto, who is now chanting that AU chairmanship is a ceremonial role. The Kenyan born professor was exiled from his home country and sought asylum in Sweden where he embarked on a political demagogue mission against black led African governments. Gutto sneaked into Zimbabwe in the late 1980s and lectured law at the University of Zimbabwe before being deported for his neo-liberal and subversive activities; hence, his rabid hatred of President Mugabe
Commentaries from the likes of Professor Gutto confirm that the pathetic demonstration in Lusaka, sensationalised locally by the private media, represented shrank voice of the West in African politics. It certainly cannot be a ceremonial role as evidenced by such efforts to derail Zimbabwe's ascension to AU the chairmanship.
All the deliberations were in fear of the tone Zimbabwe would set under the stewardship of President Mugabe for the rest of Africa.
Indeed their fears are true as the surviving Pan African icon has already started his strides towards "Africa for Africans" drive.
Local opposition parties, led by MDC T, are aware of the astuteness of President Mugabe but are choosing to play dumb and then, regrettably, lose the plot altogether by confusing charisma and witchcraft. Overwhelmed by his charisma, MDC T spokesperson Douglas Mwonzora reportedly described President as a goblin. Is this not more than the hate speech MDC T 'despises'?
It is however, on a sad note that Zimbabwe has taken over the chairmanship of the AU when the continental bloc misses the murdered Libyan leader, Colonel Muammar Gadaffi, who used to bankroll the institution, hence, challenging western hegemony.
Seventy two percent of the bloc's budget is now contributed from international donors led by the US government; this follows disturbances in major African contributing economies, such as Libya and Egypt's. Given Gadaffi's spirited challenge to western hegemony, with his vision of United States of Africa, who could have orchestrated his downfall?
At least US$522 million was budgeted for the AU in 2015 and to imagine that 72% of the amount is coming from imperialist donors tells a ploy of keeping Africans under economic colonialism. Strings are obviously attached as there can certainly be no free lunch for Africa.
Kenya's President, Uhuru Kenyatta, described the situation as "profound handicap and impediment to Africa's momentum".
It is under such observations that President Mugabe, as expected of him, echoed "African resources should belong to Africa and to no one else, except to those we invite as friends. Friends we shall have, yes, but imperialists and colonialists no more".
Piers Pigou, Southern Africa Director for the International Crisis Group think tank, had this to say about President Mugabe, "Which African leader, if they were made chairperson of the AU, would stick their neck out and push such an agenda?"
Indeed under the stewardship of President Mugabe, Africa is set to benefit from the founding values of Pan Africanism. The tone of indigenisation and black empowerment can now be heard continentally.
------------
Caitlin Kamba can be contacted at caitlinkamba@gmail.com
Source - Caitlin Kamba
All articles and letters published on Bulawayo24 have been independently written by members of Bulawayo24's community. The views of users published on Bulawayo24 are therefore their own and do not necessarily represent the views of Bulawayo24. Bulawayo24 editors also reserve the right to edit or delete any and all comments received.