Opinion / Columnist
Living in dread of sex, cellphones
08 Feb 2015 at 10:53hrs |
Views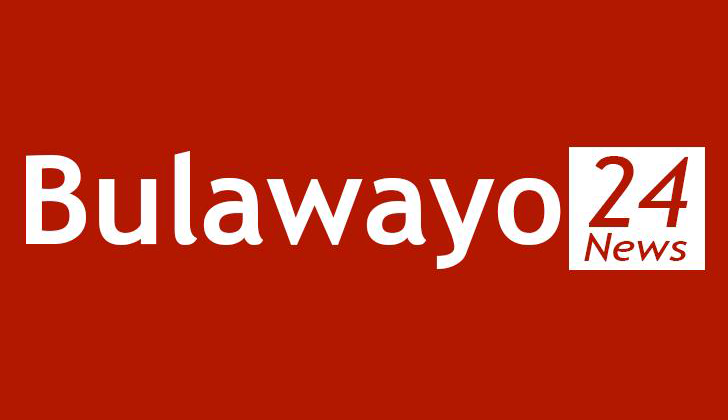 Zimbabwe is fast hurtling into a state of anarchy. The desire to appear modern, democratic and progressive appears to have been hijacked by nihilistic, iconoclastic forces whose sinister agenda is yet to fully manifest itself.
Two weeks ago I wrote an article criticising a High Court ruling by Justice Esther Muremba which outlawed corporal punishment for male juveniles. I argued that defending the dignity of the young rapist alone and ignoring the treatment the young girl was subjected to during rape sounded discriminatory.
My point was that rape by its nature is humiliating, cruel and degrading and that the victim may live with the trauma of that experience for the rest of her life. There are also cases where victims of rape have been infected with diseases, including Aids, or have fallen pregnant. The psychological torture is self-evident.
In short, I argued that the rapist, though under age, was being let off scot free for his "crime". I also argued that banning corporal punishment would worsen indiscipline in schools and demoralise teachers who can no longer exercise parental authority over children who spend half the day under their care. In the case of boarding schools, this comes to almost nine months per year for 13 years.
I read two other people who commented on the judgment, UK-based lawyer Dr Alex Magaisa, and Dr Sikhanyiso Ndlovu. Both applauded the ruling as progressive. Dr Ndlovu's conclusion was disappointing. He implied that parents were totally to blame for their children's bad behaviour. A riposte is simply that pastors and bishops don't necessarily breed angels, Sir.
Dr Magaisa went to lengths to quote the old and new Constitution and international covenants to which Zimbabwe is signatory. The sum total of his argument was Section 19 (1) wherein it is stated that "in matters relating to children, the best interests of the children concerned are paramount". He also noted the gender bias whereby even in the old constitution girls were spared corporal punishment. But he seemed unaware that the "best interests of children" can be served through "moderate corporal punishment". That applies regardless of whether one is a traditionalist, conservative or liberal, Sir.
Dr Magaisa did not, however, answer the question I had posed in my article: what is the appropriate punishment for the juvenile rapist since the law does not allow him to be imprisoned or caned? What remedies are available to the rape victim if society is to avoid a charge of discrimination against the girl child?
The girl in that particular case was subjected to all forms of physical and psychological violence from which the Constitution protects the male juvenile.
My reservations about the merits of outlawing corporal punishment, however, did not anticipate the "nightmare" which awaited us "traditionalists and conservatives" (Magaisa's expression) down the highway to a new Eden of libertine permissiveness.
Two catastrophes hit us the conservatives in quick succession. The first was brewed by the Zimbabwe National Family Planning Council. They have recommended a new morality that children attending primary and secondary school be rewarded for sexual delinquency with perks (yes, perks, not packets) of condoms and other instruments of the trade.
Children should freely access condoms and "contraceptives without being stigmatised" by society, pleaded the ZNFPC plaintively.
The second misfortune to hit us came through Parliament. It was proposed last week that children be allowed to take cellphones, IPads, laptops and other electronic gadgets to school. It was argued that these would help kids in their "research", etc, etc.
"The interests of the children are paramount."
I don't know how those parents already struggling to pay school fees and buy school uniforms will cope.
Zimbabwe is breaking down the walls of conservatism at a breakneck speed.
The reason why teachers disallowed these gadgets at school was that they could be abused to access p-rnographic sites and share the same material among students. The purpose of a uniform in school is not only identity but also to standardise appearance. There should be no rich or poor among students, which would be a major distraction to the learning process. Now they bring differentiating cellphones.
Here are a few questions from a conservative traditionalist: how is the teacher expected to control abuse of those electronic gadgets? And is there no psychological torture for students who can't afford them and have to peep over the shoulders of the privileged ones swiping across the screens of the latest models of Samsung, Iphone, Blackberry, Nokia, etc?
If the point were to ease research for our children, why couldn't we build on President Mugabe's schools computerisation programme?
Primary and Secondary Education Minister Dr Lazarus Dokora chose to stick close to the rule book on condoms. He said Government policy didn't allow the ministry to distribute condoms in schools. But there was gale force pushing for an opening. In the end he relented. He said it was up to parents to equip their little Benny and Betty with protective tools so that they didn't get hurt as they engaged in adult games.
"The interests of the children are paramount."
I hope Dr Magaisa should be able to help us appreciate the intricacies of this new morality. We ban corporal punishment for mischief by children whom science tells us are not yet able to make independent decisions or to consent to sex, and then we give them condoms as they leave for school!
Is this the level of thinking at which we seek to resolve Zimbabwe's myriad challenges?
So why harass the prostitute, the pimp, the homosexual, all of whom are often people old enough to make independent decisions? Welcome to a progressive, cultured, civilized, non-patriarchal and non-conservative Zimbabwe! This civilisation fills me with pure dread.
A few more questions for the enlightened liberals: Would it be an offence if Benny and Betty, both aged 10, engaged in "consensual" sex? Would it be an offence if Benny, aged 18, engaged in "consensual" sex with Betty, aged 7, who has been given a packet of condoms by her father? Would it be legal for a mother to give her Benny or Betty, who is below the age of consent, condoms so he or she can engage in sex? You don't throw bones at a dog to merely stare at them. What is the crime if 50-year-old Tendai and 12-year-old Betty have "consensual" sex? How can Betty not consent if her father has given her condoms and contraceptives to use?
What should I do if my little Benny comes home blowing a condom balloon he has been given by his classmate, my neighbour's John?
I have a very strong fear that soon, very soon too, Zimbabwe might not engage in sex-related offences beside rape. Welcome to the open society and the pursuit of the interests of children.
PS: Imagine this, my pretty 12-year-old Betty walks into the house at 7pm.
So, how come you are so late? Is everything OK, you were not answering your phone?
Her: I was seeing my boyfriend. E e did you want us to engage in sex during lessons?
A fine way to set me on a fast-track to prison. That's how I would deal with this degrading, cruel and inhuman treatment.
-------
Joram Nyathi is the Zimpapers Group Political Editor. Please send feedback at joram.nyathi@zimpapers.co.zw
Source - sundaymail
All articles and letters published on Bulawayo24 have been independently written by members of Bulawayo24's community. The views of users published on Bulawayo24 are therefore their own and do not necessarily represent the views of Bulawayo24. Bulawayo24 editors also reserve the right to edit or delete any and all comments received.