Opinion / Columnist
Mugabe's fall - Why I laughed
13 Feb 2015 at 14:13hrs |
Views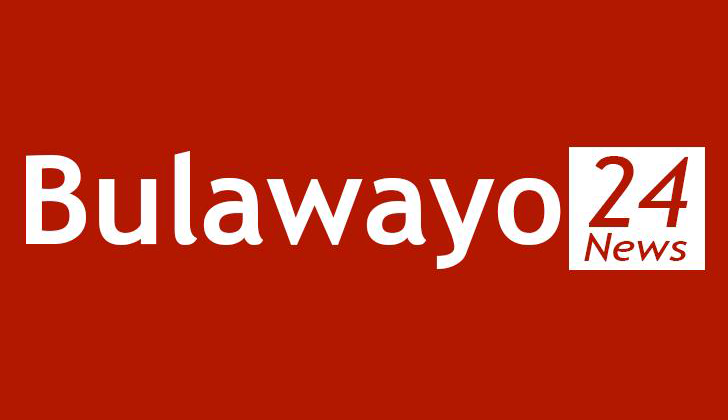 After his usual bluster on the podium, at the Harare International airport, Robert Mugabe tumbled. Lucky for him, the ground broke his fall, right beneath the stunned gaze of his rented crowd. Mugabe's henchmen showed greater speed in ordering the journalists to delete photographs of the fall than they were in assisting the geriatric president back to his feet. But gone are the days of black and white photographs when pulling out the film was sufficient to prevent an embarrassing photograph from making it onto the front page of the newspaper. Thanks to digital technology, some of the images still made their way past the goons and Mugabe's camp failed to conceal the truth as they have done over the last 35years. These are the same people who managed to conceal Gukurahundi for years and hid the existence of Mugabe's then mistress, Grace and two whole children, Bona and Robert Jnr.
Social media went into a frenzy, with a flurry of photos showing the long time dictator in a position to which Zimbabwe has become accustomed - which is down on the knees. The more creative bloggers tweaked the images, showing Mugabe in various poses, from a photo finish with Usain Bolt to some neck-breaking moves on a surf board. To anyone who knows very little about Robert Mugabe, it might seem strange that the world rolled in laughter at the fall of a senior citizen. A few puritans rebuked those that laughed, quoting scripture and verse about children who laugh at fallen elders. Mugabe's chief spin man, Jonathan Moyo - who as far as we know is the 'devil incarnate' - blasphemously said 'even Jesus' would have tripped under the circumstances. An inanimate object - a carpet no less - has since been 'fingered' as they say, in Fallgate. Mugabe's humbling fall gives rise to the question: what makes 14million Zimbabweans - and the indeed the rest of the world - laugh at an elderly man.
Robert Mugabe is not a sweet old man. Let nobody mistake his suit and tie for a gentleman. Mugabe is responsible for the murder of over 20,000 civilians, most of whom died very cruel deaths, in a decade of indescribable terror post independence. There are mass graves in Matebeleland, in which bullet riddled skulls are piled on top of each other. In the violent land seizures of 2000, many farm workers and farmers lost their lives. In 2008, when Zimbabwe finally said 'ENOUGH' Zanu (PF) militias maimed, raped, threatened and killed civilians, adding 200 more corpses to Mugabe's long catalogue of human rights offences. When you grew up without a father, because Mugabe's army burned him alive, or if, at some point in your life, you have been unable to sit because your president's militia dribbled hot, molten plastic onto your bare buttocks, you are entitled to laugh when the cause of your sorrow is photographed on his knees.
Many who saw the funny side of Mugabe's fall might have reacted differently if the president was not constantly packaged and shoved down our throats as the picture of vitality. His campaign photos are almost always airbrushed and his hair dyed blacker than shoe polish, yet older photos show a greying head. He makes several trips to the Far East, from where he returns with cheeks pumbed up like car tyres to conceal the wrinkles. His speeches often lack coherence, as was the case in December when in a senior citizen moment he denounced his own party: Pasi neZanu (PF). 'Fit as a fiddle' he keeps telling an electorate which increasingly asks if he is healthy enough to withstand the rigors of running a country. 'Fit as a fiddle?' Really?
There is nothing more pathetic than a potbellied action movie hero, way past-his-prime, cast in a role demanding bar fights, foot chases and shirtless bedroom scenes. When it's over it's over. Nelson Mandela governed his one term and graciously gave way to younger leaders. Instead Robert Mugabe keeps inventing reasons to cling to power, his latest one being something about unfinished business. When an elderly Mandela began to hold onto Gracia Machel for support, there was not a snicker in the audience. When he waved from the cart - unable to walk - at World Cup 2010, the whole world saluted a great elder. The more his health faded, the more he was loved. But here is Robert Mugabe - Mandela's antithesis - who still wants to shake a trembling fist at the world.
Robert Mugabe has ruled for 35years by intimidation and violence, so much that there was hesitancy even among his trusted henchmen. When Mugabe's strongman, police commissioner Augustine Chihuri collapsed and fell in 2014, out of fear for his job, the first thing the top cop did was praise the president for his 'fitness.' In photos of the president's fall, there is one official clearly watching with hands clasped and others impassively looking on, as Mugabe tumbles groundward. One wonders if they were too scared to help him up. After all, presidents whose rule is through force do not want to be made to look weak. When Mugabe's minions attempted to suppress press freedom, by ordering the destruction of images that are essentially owned by the media, there was never going to be much sympathy for a man who has bullied 14million people for over 3 decades.
.
My pen is capped.
.
Jerà
Connect on Twitter @JeraZW
Source - Jera
All articles and letters published on Bulawayo24 have been independently written by members of Bulawayo24's community. The views of users published on Bulawayo24 are therefore their own and do not necessarily represent the views of Bulawayo24. Bulawayo24 editors also reserve the right to edit or delete any and all comments received.