Opinion / Columnist
Systems thinking as a tool to harness organizational learning
27 Apr 2015 at 13:11hrs |
Views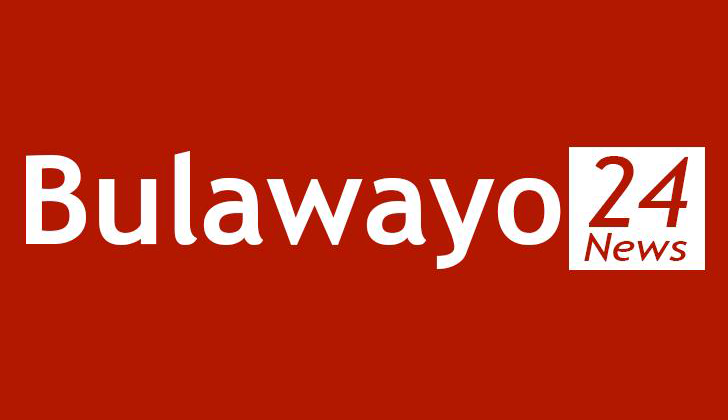 All human organizations are complex and one way of understanding their characteristics is through complexity theory. In systems thinking we recognize the existence of systems and sub systems in society. Work environment is made up of the organizational structure as a system, units as a systems, departments as a system, teams as systems and even individuals as systems. All these sub systems working towards fulfilling the organizational high level goals. The theory of systems thinking focuses on how the dynamic sub sets relate to each other. The concept of learning and knowledge quest is dynamic and can be best related to systems thinking. Individuals that stop learning die. Individual systems that fail to learn and adapt die.
Because individual sub sets feed into the bigger picture, the bigger picture (organization) dies when its sub units stop learning. The environment is dynamic and forever shifting and mutating and only organizations whose deliberate policy is to encourage staff to learn will survive. A learning organization encourages its employees to learn and in turn it is the corporate that benefits, ceteris paribus. Yet many organizations have no budgets that support learning. In this fluid environment, learning is as critical as hiring qualified employees. This paper will interrogate ways for organizations to learn and the benefits thereof.
Organizational learning is more than individual learning and arises through the interaction of individuals in groups and teams. Organizational learning is an emergent process in that its outcome is not predictable. Organizational learning needs a conducive environment to thrive, one that allows reflections and brings to the fore unpalatable truths. Such an environment makes a distinction between 'mistakes' that are the result of irresponsibility and those that are genuine explorations of a new idea or a new way of working. Individuals and teams must be allowed to think outside the box and allowed to be innovative as they explore new alternatives and to take thoughtful risks. But not all the experiments will succeed and for one to succeed many need to be tried. The 'failures' are not 'mistakes', they are legitimate explorations of the space of possibilities, as part of the search to find new, innovative products, procedures and ways of working. Today's organization needs a paradigm shift and quantum theory to be put to testing. Not only do we live in a global world but also in a quantum space where events happen super-fast and equally faster is the way the world communicates. Systems' thinking is as necessary in this context as is making a profit. Organizations seriously need to engage and organize such learning and reflective platforms for its staff. These sessions, like monitoring and evaluation, must be ongoing and integral to leadership strategy. These can be critical and reflective thinking sessions that can be held once or twice every month. These forums need be informal and highly participative in nature.
In the learning process, individuals will influence each other and their ideas will co-evolve; that is each idea will adapt and change in the context of other ideas, and once changed, it will, in turn, have an influence on what happens thereafter. As the environment changes in response to variables outside the scope of the organization; the organizational strategic intent, procedures, and policies will also need to change to respond to changes in the environment. Once changed, they will, in turn, influence that broader environment. Learning organizations encourage staff self-organizing, so that groups can come together without formal authority to explore new ideas. This is the process that occurs naturally around the coffee machine or the water dispenser. This is an essential part of the innovative process which is also an integral part of creating an environment that facilitates continuous learning.
Having noted that an organization is a living entity, the sum of multiple complex and intricate networks of innate employee relations, which are sustained by various forms of feedback, with varying degrees of inter-connectedness. When such organizations meet constraints, they are able to explore the space of possibilities and they are creative and innovative and can create something new. This creation of new order is the distinctive characteristic of complex systems. Unfortunately, in most organizations this innate source of innovation is often restricted and eventually killed. Most leaders don't like new thinking as this threatens their power base and challenges their hold on the same. Understanding the characteristics of complex systems and of complex learning organizations means that we can work with those characteristics to achieve objectives, rather than against them. The organizational culture plays an important role in promoting or killing the learning and innovative approach within an institution.
A learning culture is one with organizational values, systems and practices that support and encourage both individuals, and the organization, to increase knowledge, competence and performance levels on an ongoing basis. Learning is not a once off event but is a continuous process. Such a learning culture promotes continuous improvement, innovation and the ability and capacity to deal with change. One of the forefathers of Systems Thinking, Peter Senge in his book, The Fifth Discipline: The Art and Practice of the Learning Organization identified five interrelated disciplines of a learning culture:
a. Personal Mastery: personal capacity-building; promoting personal and organizational objectives to be developed and realized together.
b. Mental Models: challenging and changing our way of thinking about the world around us
c. Shared Vision: Building a shared vision and sense of collective energy as to where we want to go and crafting strategies together
d. Team Learning: Building a team's capacity to learn together and recognizing synergies in team work
e. Systems Thinking: the ability to recognize and harness sub systems and the to see the 'big picture' and understanding how changes in one area of the organization affect the system as a whole – it is the overall recognition of the interdependence of, and interrelationships between, the parts of the system and how to leverage and drive change throughout the system as a whole
A true organizational learning culture enables employees to challenge the status quo, think critically and ensures that the team doesn't become stuck in "this is the way it has always been done here" thinking, and instead, creates the capacity and adaptability needed for change.
The benefits to creating a strong organizational learning culture are numerous but not limited to:
- Creates a culture of inquiry, adaptive capacity and thinking, and knowledge sharing
- Efficacy and increased profits
- Enhanced productivity
- Employee satisfaction levels and confidence increases and this reduces staff turnover
- Raising the bar by creating a continuous improvement mindset, shared ownership for projects and shared accountability for results
- Increased ability for individuals and teams to embrace and adapt to change.
A learning organization breaks-down traditional silos, and enables all areas to work together towards a common vision. I challenge and dare organizations to embrace and indeed promote a learning culture in their organizations:
- Start by conducting a self-audit or assessment of your organization and a critical introspection on your learning culture.
- Always start at the top with senior leadership make learning and development essential to your organization's success by making it part of your strategy and culture and make it highly visible and transparent
- Develop a shared strategy for your learning culture where there is shared accountability across the organization
- Debrief projects, identify key learnings and share them across the team
- Enforce learning as a habit (not optional) behavior with all employees
- Make sure that there is consistency and alignment of values and behavior around learning
- Promote the sharing of learning, skills and knowledge, and encourage coaching and mentorship
- Accord staff the time they need for both formal and informal learning
- Promote individual and team recognition and celebrate successes
- Learn from mistakes
A learning culture and practice promotes a community of learners, where everyone teaches, everyone learns and everyone shares knowledge. Individual and collective learning is encouraged and rewarded. Adaptive and systems thinking, and the learning culture can be the difference every entity is looking for to maintain that sustainable competitive advantage.
Temba Munsaka is a Systems Thinker and a PhD candidate. This paper does not in any way represent his employer's position nor practice. He can be contacted on tembamunsaka@gmail.com
Source - Temba Munsaka
All articles and letters published on Bulawayo24 have been independently written by members of Bulawayo24's community. The views of users published on Bulawayo24 are therefore their own and do not necessarily represent the views of Bulawayo24. Bulawayo24 editors also reserve the right to edit or delete any and all comments received.