Opinion / Columnist
Zimbabweans are we celebrating International Workers' Day?
01 May 2015 at 06:19hrs |
Views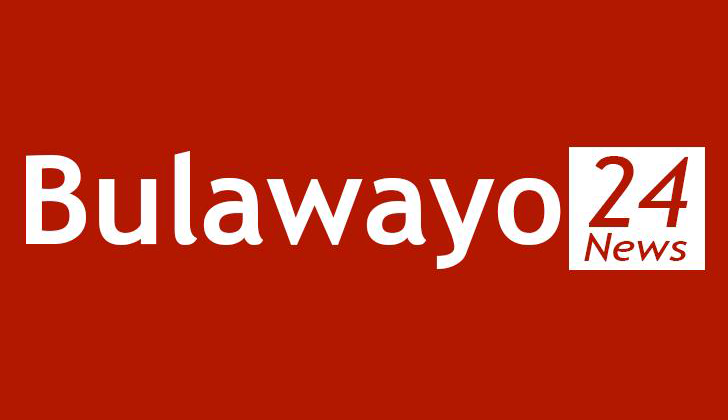 Zimbabweans are we celebrating International Workers' Day?
Friday 1 May 2015
As a concerned Zimbabwean citizen and a dedicated Cadre of MDC-T in Tembisa Ward under Johannesburg District in South Africa. The hard working people of Zimbabwe, Africa and the International community at large today joins hands together to commemorate this year's International Workers' Day today on 01 May 2015.
For the people of Zimbabwe who are National and International,this is an important occasion as it affords us to take stock of where we have come from since we attained our historic Independence in 1980. It is momentous occasion as we commemorate May Day only just two weeks after we have celebrated our 35th Independence Day on 18 April.
Sadly for the millions of the Zimbabwean workforce, we mark this year's May Day celebrations with uncertainty of the future of the country and our children as the social, economic and political situation remains in an intensive care because of a failed Government of Mugabe.
The country's working class has been reduced to beggars, vendors while millions others have been forced to seek refuge in other countries like South Africa where I'm right now. We commemorate this day when we face uncertainty on whether we will be able to afford the next meal to feed our families while thousands of children are failing to attend school as we cannot afford the school fees and uniforms. As parents, most workers are failing to pay for their rents,electricity,water,transport and basic medical treatment for their families as medical fees are now expensive and beyond their reach.
Millions of our fellow brothers and sisters who have been forced to seek for employment and refuge in neighboring South Africa, we are living in total fear due to recent xenophobic or Afrophobia attacks and threats in this country as the SADC Leaders failed to come up with urgent solution to stop Xenophobia but Robbery Garbage Mudonhi Mugabe put more fire on it and insulting the Kalangas uneducated people which is tribalism and these words are unexpected from a Leader of a Country.
Back in Zimbabwe hundreds of companies continue to close and lay off workers as the Zimbabwe's economy dramatically nears collapse. Thousands of workers still fortunate to be employed are going for some months without salaries while others are getting half of their monthly salaries as the companies fail to cope with the harsh economic conditions.
The policy inconsistencies in the Zanu PF led Government continues with civil servants receiving conflicting statements from the Treasurer and the President on whether they will get this year's annual bonuses or not. The same corrupt,clueless Government is busy pushing for the unemployment of thousands of workers as it moves in to close the Telecel Company that have more than 1 000 workers. The mobile operator had employs thousands of people while thousands more benefit downstream from services offered by the company through selling airtime and mobile cash transfers.
It is a sad period for the hard working people of Zimbabwe that the Zanu-PF Regime has failed to show any Leadership at such a critical moment. As an Excellent MDC-T Party, we urge the Zanu-PF Government to seriously consider the plight of the ordinary Zimbabwean workers and put in place sound social and economic policies that will benefit the ordinary Zimbabweans not only the Zanu-Pf thugs. Zanu-Pf should stop spending time on petty factional and infighting fights within their Leadership that do not benefit the people. It is criminal and heartless for Zanu-PF to let the people of Zimbabwe suffer because of its greed and corruption tactics and partism issues
Robbery Garbage Mudonhi Mugabe and his wife DisGrace should stop immediately their endless and irrelevant foreign trips that are costing the Country millions of dollars because these trips don't benefit no-one but gobble the country's Treasury millions of dollars of the much need foreign currency.
An Excellent MDC-T Party as its a Labour based Organisation, we urges the Zimbabwe working population to remain focused, united and peaceful as we are embarking on the last journey towards achieving a New Democratic Zimbabwe as His Excellence President Dr Morgan Richard Tsvangirai always say in our No Reforms - No Elections Rallies Country wide.
The working class have suffered for a long period under an uncaring Robbery Garbage Mudonhi Mugabe's Government and the end of that era is imminent.
I just want to assure that,better days are just around the corner and I'm wishing you all fellow Zimbabweans a peaceful International Worker's Day.
Source - Prof Richard M Simango
All articles and letters published on Bulawayo24 have been independently written by members of Bulawayo24's community. The views of users published on Bulawayo24 are therefore their own and do not necessarily represent the views of Bulawayo24. Bulawayo24 editors also reserve the right to edit or delete any and all comments received.