Opinion / Columnist
Mujuru fluffing chances through prevarication, by being slow, cautious and unsure
09 May 2015 at 18:14hrs |
Views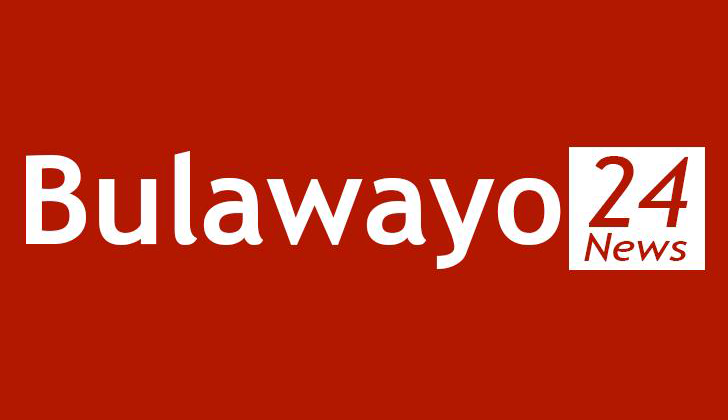 THE OTHER SIDE Of course David Cameron has won, confounding and consigning the overweening Milliband, and worse, condemning those damn God's deputies, those notorious pollsters! I never knew that these seers can be that off the mark? Where is the close-to-call scenario they painted, the coalition permutations they drew, to serve us a baffling electoral dish? Who listens to them anymore, after this spectacular mathematical debacle, this game of electoral pyramids? Are they a species of the overall campaign, or a mere dispassionate mirror of campaign impacts, as they want us to believe?
Democracy's oracle
Of course, the one admirable thing about British polls is that they define careers. Not like here where they defy gravity and careers. Here losers become very successful purgers, while winners are asked to resign the following day. Who ever thought Tsvangirai would still be at the helm after 2013? Who ever thought Mugabe would be answering questions of tenure after that overwhelming result. If the ballot is not the oracle, who, what is the oracle of democracy? Oh what a wonderful world with so much to learn! Ed Milliband has resigned. So has Nick Clegg: that personification of the unhappy fate of a junior partner in a grand coalition. Someone in my part of the world is trying to be a Clegg who stays on! Hahaha!
The tail that wagged the donkey
Oh poor People First! You have your Temba Mliswa driving at supersonic speed: towards losing the by-election, and towards upstaging Mai Mujuru! When the going is good for the fitness trainer, you more than meet his ebullience. He will be all over, the one voice above the din, dishing out painful expletives against all foe. But corner him tightly, press hard that planta wart, and his wail wakes up the whole village. Today he wails about so many things that need putting right. This is the stage at which he is as far as by-elections are concerned. But more than wail, he is about to brew a clever diversion.
Alongside his uncle Didymus, he thinks Mai Mujuru is fluffing chances through prevarication, by being slow, cautious and unsure. Both want her to jump into the fray, to throw caution to the wind and take on her former boss, the President. She is either not so sure, or not so ready. She dilates by checking on other prospective partners in the grand alliance she hopes for: is Simba ready? What does Dabengwa say? And Madhuku, what is his worth? The persistent divisions in Zanu-PF, are they yielding more potential recruits? The donors, are they forthcoming?
It has been question after question, to greater frustration of her supporters who have turned to goading her. She is not too happy about this pressure, and said as much only this week. She, more than anyone else, knows the dangers of being driven. But that won't stop drivers. So Temba decides to push her by launching structures of a Youth Wing he heads, a Youth Wing without a main body! Who says tails don't wag donkeys, sorry, dogs? However absurd this may be as a procedure for founding a party, and for launching it, it is a handsome way of diverting attention from Hurungwe West where defeat now brews. Count on Mliswa, the man from across our border!
To pull a whole people
This furore about insults to the Kalangas. What is it all about? I am a bit lost. I sat in the presser at which the insult is said to have been delivered. The old man gave an historically rooted background to the sad story of subregional migration. I thought his emphasis was on the geographical contiguity of Matabeleland South to South Africa, itself the migration cynosure? Not that it is a great point to make, given the demography of present migration. But it tells the genesis.
Today, all provinces have become remarkably footloose, virtually all shuffling towards South Africa, the perceived heaven. Such that really the pull factors of history have now expanded themselves to pulling a whole country, a whole people. We have become a floating people, we Zimbabweans.
To pull a class
Equally, the pull has now gone beyond the labouring class, to express itself even more keenly on our educated professionals, the elite. Except the latter don't smuggle themselves in; they apply, fly or drive in, and are soon to regularised their stay. They draw handsome incomes and stay in South Africa's middle suburbs, well away from violence-raked backwaters where afrophobia eats the innocent. Again these professionals draw across regions, tribes, professions. But how an error of breath is defensively turned into a mischaracterising or profiling vice, that I honestly cannot follow.
I followed keenly Masola waDabudabu's response by way of an excoriating letter to the President. He himself is Kalanga who does not hide his parents' chequered history vis-a-vis colonial politics. But, surprisingly, he kept agreeing with the man he wished to differ with, indeed kept illustrating the points the President is supposed to have communicated at that presser. His only plea was to say he himself is educated, he himself is in South Africa lawfully, to say he himself is professional and law-abiding. Far from making a case for the Kalangas, he came across as a Kalanga making a case for himself. And all got worse when the likes of Jenni Williams and Dumiso Dabengwa joined in. Please, please, give me a break! When have the two ever made a good case for the Kalangas? For anybody, including themselves? Jenni, the girl I worked with on the land question, when she sought to polish clean the white farmers' cause against the land demands of the majority? That was in early and mid-2000? Who does not know that she agitates for the embittered white latifundia, a racial class now seeking populism for a base?
No worse, far better
The trouble with us Zimbabweans is we have never wanted to confront ourselves in the mirror, warts and all. We shy away, or deny downrightly. I have no doubt we could do with a bit of straight talking to ourselves, and to each other. Firstly, South Africa is no place of succour, fullstop. You go there to meet the same levels of poverty, if not worse, to what you think you are escaping from. The men who attacked Sithole, the Mozambican, a few weeks back, draw from the poorest of the poor on the continent. You are hard put to ring their equivalents in our set-up, another fullstop. Our going to South Africa does not suggest desperation; rather it suggests our growing confidence and competitiveness in the region, all of it founded on superior literacy, thanks to the Zanu-PF Government that taught us good English and good mathematics, so we are able to curse it with a global echo!
Timeless infantilism
But that path of mass migrating to other people's lands was bound to levy diminishing returns, higher risks, as social conditions in that so-called heaven deteriorate, all to mutual ruin. We have to confront the ravages of sanctions here. We have to beat our books into ploughshares, that is, to turn all that literacy given us, into economic activity based on citizen entrepreneurship. Unless you are an out and out MDC fool, you can't take to the streets demanding the two million jobs "you promised us", all in good English that implies full five O-Levels, a clean 3 A-Levels, and possibly a degree!
Well, in the first place you cannot claim, let alone demand, benefits from promises in a manifesto you ran against in 2013, on the MDC ticket. Claim the jobs as if you are a Zanu-PF card-carrying member. Secondly, is it not a bit too much to continue levying the very society that educated you up to university? Was that all for timeless infantilism? Surely, the educating society must take to the streets to ask of you what all that investment was in aid of?
Stop it
Thirdly, statistics from South African jails show we have taken to crime, we Zimbabweans. Four thousand hard-core criminals, all bearing Zimbabwean identity! Surely that cannot make for badges of honour? Let's improve our image as a community in the Diaspora so our hosts become well disposed. What has that to do with Mugabe and his seven degrees? And why are those criminals not stealing here at home? Because our vigorous response, and the absence of the cover of anonymity which is there in South Africa, does not allow. I hate arguments that invoke a false group spirit, all in order to wash away ugly sins. We have taken to crime and, hey as Mai Chatunga would say, let's stop it!
Crucify him!
Fourthly, the empty furore around the Kalanga slur suggests to me a psychosis of guilt-awaiting: a certain expectation and even eagerness for anything that can be turned around to suggest or prove a tribal pogrom, a psychosis built on expectations of enmity or hostility. It gets worse. There is an underlying blackmail. Unless you are one of us tribally, you cannot see our warts! Come on! Leaders cannot correct the citizenry? Must first rehearse their ascribed tribal identity before they point out a national foible? Vice President Mphoko hits out at the streak of laziness in us. We angrily feel insulted, but not profiled. President Mugabe situates a problem historically, factually, we feel mis-described, we feel profiled.
It must harken the Gukurahundi days. You are an outsider, please don't know or point out our weakness. But we reserve the right to blame you for our crossing the Limpopo illegally, for our embedding in South Africa unlawfully. What we do amounts to your sin. Meanwhile don't read chapter and verse to us! How does Mugabe become responsible for your ruined prospects when he can't be responsible for your ruining foibles as a citizen? The foibles are yours to wallow in; the resultant prospect foreclosures are his to explain and get crucified for! Come on guys!
Connecting Nkomo and Tongo
Anyway, if one were to descend to that pathetic level of tribal-think, tribal talk, how is Mugabe an outsider vis-a-vis the Kalangas? Who is nearer the Kalangas: Mugabe, Dabengwa and Jenni Williams? I hope you see to what depth of despicable thinking this whole matter takes us. We need and must recognise a big umbrella: that called Zimbabwe. It is that umbrella which gets us to hold Mugabe accountable. Not these cheap politics of downward fractionalisation of the State. And history has very ugly questions for people who think in such narrow tribal grooves. Let them read their history closely, read testimonies from early missionaries, early hunters and gold-seekers, so as to tell us who the Kalangas were, vis-a-vis other tribes who make up this country. What was their attitude to the Ndebeles? What was their attitude to the encroaching white invader? Let them look at nationalist history and tell us why prominent nationalists from the Kalanga community felt safer to fight on Ndebele card than on Kalanga identity, and all this in spite of the comparatively higher educational profile of the Kalangas? It is this ignorance of our history both as communities and as Zimbabweans, which gets us to know only in 2015 that Joshua Nkomo was Sotho, not Kalanga; which gets us not to know that like Joshua, Josiah Tongogara too, had comparable origins.
So you have Nkomo and Tongo sharing the same tribal identity, fighting from different corners, all to win the independence of this one country called Zimbabwe. What does that tell us? And yet the same history tells us the same Sothos accompanied Mzilikazi up north, what is more accompanied the "pioneer" column when it invaded? That the Kalangas, like their clan-mates the Karangas welcomed white entry in 1890 and even fought on their side in 1893. What easy conclusions are possible with such an entangled history? What group identities are possible, are usable to judge characters and contributions? Time has now come to call a spade a spade so false arguments from failed politicians don't stand between us and full nationhood founded on real knowledge.
When figures simply won't help
Talking about the Diaspora factor, I had an amazingly honest discussion with one of the leading editors in the country. We touched on many issues, covered many themes, and I found his views disarmingly fair, balanced and penetrating. I could not resist asking: but pal, how come this level of critical thinking is never brought to bear in your column and paper? Well, my friend, when you sit down to write, you are structured by multiple relationships, relationships which end up shaping your pieces. If I tackle a matter with this level of candour, will I secure access to those vital briefings that equip me as a journalist? Will I?
Ahh pal, I protested further, including acknowledging that with a total immigrant population of 1,6 million (courtesy of SA Stats), South Africa cannot have three million Zimbabwean immigrants? That in fact the largest community of migrants is Mozambican? Yes, he cried in response, adding that figure can no longer be revised. It has become a "fact" by usage, one too important to be revised at this late stage in the whole narrative! We both sipped down our despair, despair that took the colour of that dank British liquid they call tea.
The spiral of compounded lies
When one of the Nkomos stood up and out to remind frenzied protesters that the late Father Zimbabwe was Sotho, not Kalanga, a bitter debate ensued over that monumental disclosure. On the one side was a group that was so grateful the young man had gotten them to know their hero and founder of their nation even better, albeit after so long. Then you had this other side which was decidedly angry. Why make a correction which has the effect of denying all those opposed to the "regime" a key missile with which to pelt it? I have no doubt in my mind that this same latter group will wonder why South Africa Stats Office published a detail which has the effect of blunting a key weapon against the "regime". To oppose is to hurl anything at the establishment, especially lies which must be protected, nurtured and grown to remain durable weaponry. Presenting reality in proper proportion is a sin; to falsely compound a lie a thousand times is a virtue. It could be about unemployment, migrants, victims of gukurahundi, beneficiaries of land reforms, or simply people's identities. That is us: a people who won't allow unhelpful, inconvenient facts to stand in the way. When facts are coy and reluctant, fictionalise them.
Icho!
nathaniel.manheru@zimpapers.co.zw
Source - herald
All articles and letters published on Bulawayo24 have been independently written by members of Bulawayo24's community. The views of users published on Bulawayo24 are therefore their own and do not necessarily represent the views of Bulawayo24. Bulawayo24 editors also reserve the right to edit or delete any and all comments received.