Opinion / Columnist
Educational development appeal to BaKalanga, Esp of Bulilima-Mangwe
14 May 2015 at 12:36hrs |
Views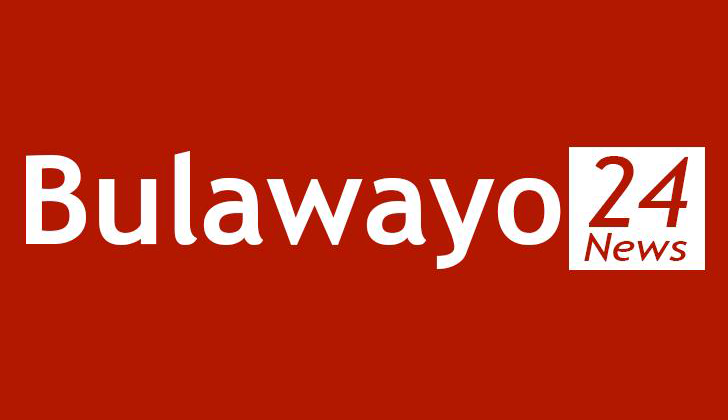 Mabuyani bakanyikwedu. Molweni sapho. I trust this message finds you well. I've previously contested an election having wanted to be MP or MPC (Member of Provincial Council) because of my firm belief that there is need for not only a solid voice for our people in Harare or Gwanda but also that there is need for solid, engaged and seriously concerned leadership in our Nation - Bukalanga. The reasons for which I originally ran for public office have not faded even though my party 'lost' in the sham elections of 2013.

On the Challenge to Our Education Presented by Few Schools
One of the key issues that I've always wanted to address is Education, for I believe that at the heart of any developmental agenda lies a highly educated workforce and entrepreneurs.
I've been teaching for nearly two years now, and one of the biggest challenges I see (or have always seen and agreed upon by many stakeholders) is one of limited and too far apart schools. Our children travel too long distances, upwards of 3 hours walking to school and 3 hours from school. Surely, by the time they get into class they are already so tired they can hardly hear anything of what is being taught in class.
Unfortunately for us, the failed political gangsters masquerading as a government in Harare have shown they care nothing about us. Nowhere is this captured more loudly than in the misguided and ignorant insult by the so-called President Mugabe that "Kalangas are uneducated". This is after 35 years in power and actively suppressing instead of promoting our development as a People.
My appeal to us therefore is: whilst we keep piling pressure on the government and actively seeking democracy, self-government, self-determination, devolution, justice, fairness and equality, let us step up the community efforts that we have always undertaken to build and resource more schools in our communities.
We, the People, Can Do It
Only We, the People can, in our 'uneducatedness' and 'criminality', bring improvement in our communities. All the efforts we have so far undertaken building schools and clinics are truly appreciable and ought to be commended by any right thinking person.
And may I take off my hat to the CEOs of our Rural District Councils JB Ncube (Bulilima) and Nketa Mangoye Dlamini (Mangwe) who continue to soldier on and work with the communities despite the hostile macroeconomic and political environment presided over by the failed Zanu political gangsters. To all those who have so far extended your hands in support of many of the projects currently underway or completed, thanks are due to you. To the DEOs, DK Nkomo (Bulilima) and Mr Mpofu (Mangwe) you're our heroes. Thank you so much.
What We, the People, Can Do
To the young people of my age - the post 'independence' generation - I say the ball is in our court. Yes, our livelihoods have been wasted through Zanu's economic destruction and some of us driven into the Diaspora. But, now is the time to take up more responsibility for the development of our communities inspite of it all.
There are many small steps that we can take. Volunteer labor at the local school under construction. Donate a door frame or windowframe. Donate a 100 bricks. Donate a few books to a school library. Write a novel. Publish a website or blog. Fundraise for some school project. Donate a computer or printer. Give a motivational speech to students at a local school.
Adopt a brilliant student and pay part or whole fees for them. Buy a student a school uniform. Donate a sewing machine, a building tool, cooking utensils or some other tool to aid the teaching of Technical-Vocational subjects. Maybe build a whole classroom block or teacher's cottage.
Perhaps most importantly, send your sister or brother to Teacher Training College to come and teach in our schools.
These are all small steps, but as we say in TjiKalanga: gungwa go hhadziwa ne whobana (the sea is filled by small rivers). It is these aggregated little steps that will see our Nation emerging into a great and prosperous economic power, without having to depend on the failed administration in Harare.
We Have a Heritage of Greatness After All
We are descendants of great men and women who have gone before us. Who can forget that our Fathers were the builders of the Greatest Civilization ever established Africa south of the Sahara - the Zimbabwe Civilization - epitomized by Maphungubgwe, Great Zimbabwe and Khami. Aren't our Forebears some of the greatest Nationalist fighters for liberation our lands - Zimbabwe and Botswana - have ever seen? Dr Joshua Nkomo, JZ Moyo, TG Silundika, Masotsha Ndlovu, Daniel Kwele, T. Mongwa, Dr Knight Maripe, etc.
Don't we continue to produce some of the most successful Corporate Chiefs, Academics and National and International Civil Servants today? Let us not be fooled by misguided and false statements issued by failed 'leaders' speaking out of ethnic hatred, bigotry and jealousy.
We, the People, marching together, will get there, as cried out Dr Martin Luther King, Jr. It may take us one year or 5 or 10 or 50, but we will get there. The most important thing is to begin and soldier on, to quote Barack Obama and John Fitzgerald Kennedy. And, Yes, We Can.
Source - Ndzimu-unami
All articles and letters published on Bulawayo24 have been independently written by members of Bulawayo24's community. The views of users published on Bulawayo24 are therefore their own and do not necessarily represent the views of Bulawayo24. Bulawayo24 editors also reserve the right to edit or delete any and all comments received.