Opinion / Columnist
Meet the MDC-T's best brains!
20 May 2015 at 09:22hrs |
Views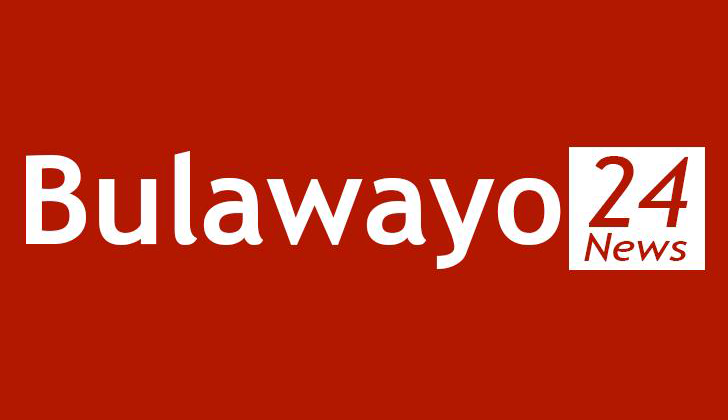 "BHORA MUGEDHI" . . . Morgan Tsvangirai and his erstwhile secretary-general Tendai Biti go through the Zanu-PF Election Manifesto in the run-up to the July 2013 harmonised elections in which the MDC-T was soundly thrashed
A lot of ink has already been wasted on the opposition MDCs' decision not to participate in the by- elections that MDC-T precipitated by getting Tendai Biti's group removed from Parliament.
It is largely the MDCs' problem, a larger one for Morgan Tsvangirai, and nobody else's.
That is why everyone is not being bothered and Zanu-PF has romped to victory in the couple of constituencies that have witnessed by-elections so far.
Little-known parties such as Transform Zimbabwe, National Constitutional Assembly and Freedom Front are having a go at it.
And they are opposition, aren't they, part of a field of over 40 parties that are in the country as we speak.
So, the by-elections will go ahead and nobody cares much about an opposition that was set to take a battering anyway.
But something - two things in fact - happened over the past couple of days that tell us something about the quality of the opposition in this country, and possibly why the opposition and its Morgan Tsvangirai will remain perennial bridesmaids to Zanu-PF.
The first concerns Tsvangirai himself.
He is reported to have told his supporters in Bulawayo to go and spoil ballots on June 10.
Secondly, he attacked the Zimbabwe Electoral Commission.
He said: "ZEC is not fair in registering voters. You shouldn't be surprised in this by-election when voters from outside this constituency are allowed to cast ballots for a Zanu-PF candidate in order to boost numbers."
Before analysing these assertions, there is one comparison to draw.
Obert Gutu, the spokesperson of the party, was complaining about the outcome of the Wedza North by-election that was won by Zanu-PF's David Musabayana.
He commented thus on Facebook: "The Zanu-PF candidate in the Wedza North by-election is reported to have 'won' by more than 9 000 votes in a sparsely populated rural constituency where voter turnout was extremely low. This clearly proves, beyond a shadow of doubt, that the by-election was rigged.
"I personally advocate for a total, complete and wholesale pullout of the MDC from both Houses of Parliament as well as from all local authorities. We have to escalate the democratic struggle against this rabid and corrupt dictatorship. Piecemeal measures will never achieve the desired result. The Zanu-PF regime is totally and completely illegitimate. It is beyond redemption."
If Morgan is the face of opposition and Gutu is the mouth, then God help the opposition in this country!
There are two ways to look at it: first, Tsvangirai and Gutu take their followers for fools.
Who else but a fool can believe the nonsense that "ZEC is not fair in registering voters" and that voters can be bussed in to boost numbers for Zanu-PF candidates?
Does this not give us a sense of déjà vu?
Who remembers Tendai Biti and his Wananchi series?
Biti, then secretary-general of the ever-splintering outfit, gave some real moaning after the defeat on July 31 and claimed that he had seen people being bussed in to vote in Mt Pleasant.
Here is how he described it: "I caught them in Churchill Avenue in broad daylight. Innocent under-age souls dusted and brought to life from the back of yonder, at Nyangombe in the middle of Binya road.
"They looked like Tolkien's hobbits or should I say little gollums. They were holding forged voter registration slips. They froze and wet themselves when they saw us. Tired, hungry and abused, despite the structural poverty gripping them."
Then during a court challenge he testified thus:
"(The) people in the queue immediately struck me, my Lord. They were youthful, whose ages ranged from 15 to 19 and clean-shaven? what we call in Shona mazuda. Their clothes were old-fashioned, rustic or archaic, so to speak. Even their skin texture was of West Africa, they were very dark, this struck me, my Lord."
But when Justice Chinembiri Bhunu asked Biti if he had inquired about their nationality, he said: "I have no evidence, but I don't believe these people were Zimbabweans."
Of course, this was funny.
A bit childish for a secretary-general of the largest opposition party, too.
That is why the case was subsequently and duly thrown out.
In his saner moments Biti would admit that his party had lost fair and square to Zanu-PF because the latter had a "simple message" of "Bhora Mugedhi", to which the MDC had no answer.
He told a seminar in Harare in March last year that, "Zanu in the last election had a very simple message, Bhora Mugedhi . . . Even a little woman in Chendambuya or Dotito just knew one thing, Bhora Mugedhi. Perhaps we were too sophisticated, but what was our message because the message of change of 2000 is not the message for now.
"We were selling hopes and dreams when Zanu-PF was selling practical realities. 'We (Zanu-PF) are going to give you a farm, it's there. We are going to give you $5 000'?"
He added: "I think we didn't do well in 2013 (elections). A message is a slogan, it's mascara and it's a make-up. What is the substance? This is where we need to articulate an alternative value system."
Has the MDC-T done any better to remedy its situation and increase its appeal? No!
It has not taken to heart Biti's pragmatism.
Rather, it has just decided to live a lie - maybe because it is comforting.
The MDC-T will seek to repeat the lie over and over again in the hope that people will believe it.
Not the sophisticated Zimbabwean.
It is the same Zimbabwean that Afrobarometer tells us trusts President Mugabe more than any other public figure in the country.
Back to Obert Gutu, one can only conclude that the fellow is simply daft, for all his loudness for which he is remarkable.
They have a saying about empty vessels.
Now, for a whole spokesperson of a political party to jump to the conclusion that because a candidate won by 9 000 votes ". . . clearly proves, beyond a shadow of doubt, that the by-election was rigged", is simply incredible.
First of all, the constituency has around 23 000 registered voters.
In the last elections Zanu-PF's Simon Musanhi, now late, poled 14 277 against MDC-T candidate Manomano Kudakwashe's 1 540.
This means that Zanu-PF won by a margin of 12 737 votes.
By all accounts this is a Zanu-PF stronghold and for one to conclude that because this time around the candidate won by 9 000 votes it is because of rigging is not only fallacious reasoning but also being ahistorical.
That is, if Gutu cared to look at the history.
But then, this is all the sound and fury of the MDC and its very bright guys like Tsvangirai and Gutu.
Source - the herald
All articles and letters published on Bulawayo24 have been independently written by members of Bulawayo24's community. The views of users published on Bulawayo24 are therefore their own and do not necessarily represent the views of Bulawayo24. Bulawayo24 editors also reserve the right to edit or delete any and all comments received.