Opinion / Columnist
Dare's Africa Day Message
25 May 2015 at 07:57hrs |
Views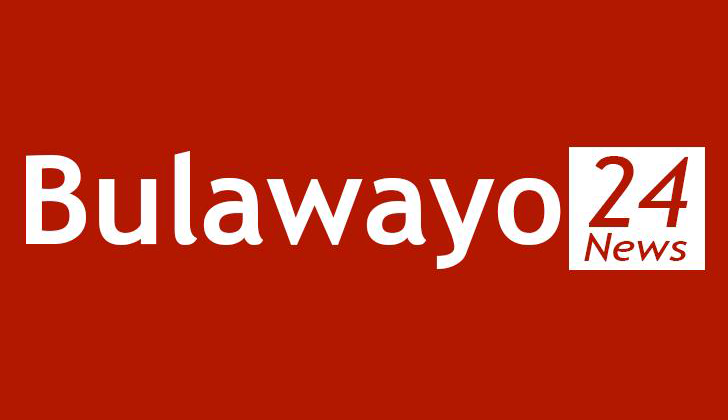 My fellow Zimbabweans, today we join the rest of the African family both on the African continent and in the diaspora in a celebration of the ideal of African unity which our visionary Pan- African leaders dared to dream by establishing the Organization of African Unity (OAU) in Addis Ababa, Ethiopia on 25 May 1963. The OAU, the forerunner to the African Union (AU) managed to achieve one of its core objectives, that is, complete decolonization of the African continent before passing on the baton to the AU 2002 to complete real credible independence.
Too often, we take Pan Africanism for granted and forget the hostile circumstances that our fore fathers were operating under in the early days. Please allow me to mention a few of these brave sons of Africa to illustrate my point. Starting with Sylvester Henry Williams a Trinidadian in the Diaspora who convened the first Pan African Congress in 1900. History records that he was the person who coined this political coming together of all Africans, as "Pan Africanism".
Other Pan Africanist giants followed, such as Marcus Aurelius Garvey, W.E.B. de Bois, C.L. R James, George Padmore and Edward Milmot Bleyden who coined the slogan, "Africa for Africans, Africans for humanity and humanity for God." Later on there was Yosef Makonnen who financed the 5th Pan African Congress of 1945 in Manchester, England that set the framework for the formation of the Organisation of African Unity (OAU) of 1963. Then there were post second world war Pan Africanist luminaries such as Benito Sylvania of Haiti, John Hendrik Clarke and Malcom X.
Closer to home, on the African soil, mention should be made of Pan Africanist pioneers such as Kwame Nkrumah, Nnamdi Azikiwe, Chief Akintola, Ahmed Sekou Toure, Abdel Nasser, Ahmed ben Bella, Modibo Keita, Jomo Kenya, Julius Nyerere, Patrice Lumumba, and Emperor Haile Selassie. This African Emperor convinced by Kwame Nkrumah to bring the Casablanca Group and the Monrovia Group together to form the OAU. A lot of money had been used by imperialist countries to sabotage the formation of the Organisation of African Unity. Had this Emperor not been a lover of Africa, there might never have been an OAU and the fruits that followed.
In the southern tip of Africa, there were Pan Africanists such as Muziwakhe Antony Lembede, Robert Mangaliso Sobukwe, Zephania Mothopeng, Ambrose Zwane of Swaziland and Ntsu Mokhehle of Lesotho, and Pixley ka Isaka Seme. Pixley ka Seme is remembered among other things for his award winning famous speech on the 5th of April 1906 at Columbia University in America; "The Regeneration of Africa" also known as "I am an African."
Dr. Pixley ka Isaka Seme was never apologetic about the pre-European slave trade in Africans and pre-colonial advancement of Africa and the restoration of Africa's lost glory and power. Challenging his audience he said, "Come with me to the capital of ancient Egypt, the Thebes the city of one hundred gates. The grandeur of its venerable ruins and gigantic proportions of its architect reduces to insignificance the boasted monuments of other nations…. In such ruins Africa is like the golden sun, that having set beneath the western horizon, still plays upon the world which she sustained and enlightened."
In Zimbabwe itself, ZANU-PF itself was not a Pan African Organization but a Black Nationalist organization. Their leader Mugabe in the late eighties refused to integrate Zanu-PF to a Pan Africanist Socialist platform as he saw that to have been in contempt and conflicting with the British interests, he was supporting and promoting then. When challenged by the 'Lion of Azania', Zephania Mothopeng to incorporate and galvanise ZANU-PF's support to the PAN African road map, Mugabe refused and threatened to close Pan African Congress (PAC) and Angola People's Liberation Army (APLA) camps in favour of the African National Congress (ANC)'s neoliberal policies and road map.
The ANC came into government on Mugabe's tacit blessings after he turned his back on the PAC. Therefore, ZANU-PF might appear as a courageous and vibrant Party of liberation to be reckoned with, but it has not been a Pan Africanist Movement. This has manifested itself in its refusal at independence to approach the first elections as a single entity with ZAPU and its earlier dalliance with Western Capital culminating in the current Chairman of the AU being bestowed nicodemusly with a Knighthood by the Queen of England. Furthermore, it manifested itself recently, in how the land reform programme itself was conducted, in property rights and how the land has not been equitably distributed to the poor and downtrodden members of society but in fact to international white capital economic fugitives such as Nick Van Nisterooy, Billy Rautenbach and an elite group of bourgeois government-connected politicians, families and businesspersons.
How would the African liberation struggle against colonialism have been, if in 1957 Ghana's Kwame Nkrumah established diplomatic relations with apartheid colonial South Africa as the ZANU PF Government did, instead of declaring as Nkrumah did then that "Ghana's independence is meaningless unless it is linked to the total liberation of Africa?"
Clearly, given the driving spirit behind Pan Africanism, it is an imperative and incumbent upon the AU to pursue an African renaissance agenda. Collectively philosophically, African politicians appear to be moving towards the dream of a united Africa. However, on the ground there are some structural deficits in terms of political will and divergent socio-economic trajectories militating against a united Africa.
Philosophically, the idea of a united Africa was to erase the artificial boundaries drawn up by the marauding colonialists in 1884. The main stumbling- block in achieving this objective has been the egos attendant to 'Big Man' nationalist politics that renders African politicians territorial animals who cannot let go of their national narratives in favour of a Pan-Africanist agenda espoused by our visionary leaders.
What is the politico-socio-economic condition of Africa today? Ironically, and more tellingly, Africa's erstwhile colonial powers that yesterday launched the 'scramble for Africa' today have sneaked back under a smokescreen and mirrors about 'rule of law' and laudable and noble catchphrases such as 'democracy' and 'good governance'. The French are receiving billions every year for, unbelievably, the benefits of colonialism to former colonized states! Because of their influence, the French are involved in the conflict in the Central African Republic (CAR) and in Sierra Leon. Elsewhere, the United States of America (USA) have military bases in Nigeria, Botswana and every neo colonial state as a pretext to preserve, protect the regions against global terrorism. Furthermore, our erstwhile colonisers as majority shareholders control the African Union institutions such as the African Development Bank (ADB). Our current African political leaders are either blind to this reality or are just too timid to counteract it.
Where is the African peace keeping force in Nigeria, Democratic Republic of Congo (DRC) and elsewhere on the continent where there is conflict? When are we going to have an effective African parliament to legislate, deliberate and articulate on issues that affect Africans in the global village?
Unfortunately, Africa today presents a paradox. On one hand, it is arguably the richest continent in the world endowed with natural resources in terms of climate, land, minerals, oil, and culture among many other capitals. On the other hand, the African continent may be viewed as the 'sick man' of the World. South African black people demonstrated a poignant illustration of the ideological paucity of the continent recently in the so-called 'Afrophobic' attacks of fellow Africans. South African black people appear to be suffering from the 'Stockholm syndrome' by identifying themselves with the colonial abuser, the South African Boer, who in this Afrophobic drama continues to control the socio-economic space and therefore the political trajectory of Government policy that precipitated these attacks. The immediate culmination of this influence manifested itself as a battle for employment opportunities between the indigenous and 'foreign' Africans (if there is such a thing). The jury is still out on the long-term effects on black Azanians of South African (Azanian) white interests.
Whilst about a hundred years ago there was full employment, therefore, no unemployment in Africa, Africa today is burdened with lack of employment opportunities, hunger, disease, homelessness, civil war and antiquated and dilapidated water, electricity and road network infrastructures. There is a dearth of quality clinics and hospitals, schools and universities on the continent where civilization in general begun and where the first university in the world, Timbuktu, opened its doors to the first ever university students.
DARE believes the solution lies in a new generation of leaders to carry the baton for a United States of Africa. A new generation of leadership that embraces globalization forces such as improved technology and transportation systems to power Africa's economic renaissance. An African economic renaissance is the best way to improve the political and socio-economic condition of our people in Africa. However, a paradigm shift and a sea change in thinking and approach are required of our African leadership. This entails looking inwards to Africans ourselves wherever we maybe as arbiters and problem solvers in our own conflicts and challenges. Africa should harness its intellectual capital and economic potential through establishment of attractive investment packages to Africans in the diaspora. Currently, Africans in the diaspora remit around $52 billion a year compared to about $43 billion in Official Development Aid (ODA).
This can easily be doubled or quadrupled if the suggested attractive investment packages are availed and the image of an Africa with a begging bowl in hand would change and Africa can rise and take its rightful place as a wealthy, proud and powerful continent. As an illustration, research has shown that Zimbabweans in the diaspora have remittances totaling around $3.5 billion a year. Therefore, it is necessary that this paradigm shift begins at country level. In tandem with attracting investments from Africans in the diaspora, there is a compelling imperative for an accelerated intra-Africa trade flows to boost the economies of African countries. In that vein, Africa's regional economic blocks present a framework to facilitate this interaction. These economic blocks should also be brought to bear in negotiations between African countries and other economies outside Africa in order to achieve economies of scale that provide considerable leverage in trade negotiations. For instance, it is inherently daunting for a diamond producing country such as Zimbabwe to get a good deal in negotiations with giant economies such as the European Union or China. It would be best, in this case, were the negotiations conducted at SADC level or the equivalent of OPEC in the African diamond producing countries.
Subsequently, the free flow in trade and investments would behoove African governments to relax and eventually scrap retrogressive immigration laws, rules and regulations enabling ordinary people to cross national boundaries without unnecessary checks. This is already happening between Kenya, Rwanda and Uganda and this pilot scheme has scope to spread across the continent with ease. Only then would Africa be truly have become a United States of Africa. This is possible to achieve in our lifetime. All it takes is a different type of leadership and the political will to make it happen.
In conclusion, it is quite clear that if Africa starts to utilize its internal synergies and embraces an inclusive approach to politics and economic management , aligns national legal systems and institutions to be more inclusive, then Africa's social, economic and ecological capitals would rise and with it Africa's political clout in the global village.
This is no time for slumber; it is time to stop the plunder. Arise Mother Africa arise!
Kind regards,
Benny Mukusha
Interim Head of International Affairs (DARE)
Source - Benny Mukusha
All articles and letters published on Bulawayo24 have been independently written by members of Bulawayo24's community. The views of users published on Bulawayo24 are therefore their own and do not necessarily represent the views of Bulawayo24. Bulawayo24 editors also reserve the right to edit or delete any and all comments received.