Opinion / Columnist
Jonathan Moyo must not pretend to be dull
25 May 2015 at 11:27hrs |
Views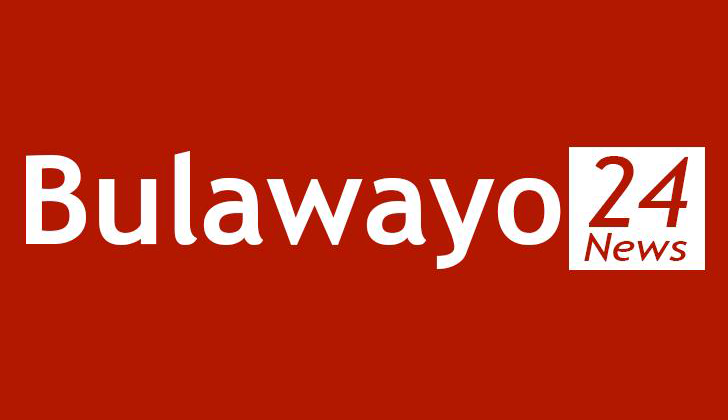 Pretending to be dull is a survival strategy that is normally abused by cunning and scheming politicians when they either want to avoid responsibility for their work outcomes, decisions or when they simply want to hide from public scrutiny.
This unfortunately is a strategy that Information, Media and Broadcasting Services minister Jonathan Moyo is trying to employ as he ducks and dives in the face of genuine concerns and the growing noise from the dissatisfied Zimbabwean community that is yearning for the opening up of the broadcasting media space in the country.
The call for the licensing of community radios reached a crescendo this week when Amnesty International - an internationally respected human rights watch group - released a 43-paged report on the sorry state of radio broadcasting in Zimbabwe.
The report, titled Beyond Tokenism: The need to license community radio stations in Zimbabwe, takes the Zimbabwean government to task for failing to license community radio stations despite the presence of enabling constitutional provisions and relevant acts, and an abundant demand from about 28 community radio initiatives in the country.
The report also brings to light government's record of intolerance against community radio activists and the 28 initiatives, with some of them subjected to police raids, surveillance, harassment, intimidation and confiscation of basic communication material like CD's and T-shirts bearing harmless community health campaign messages.
It is not easy to rubbish the concerns raised by Amnesty International in their report, not only because they present indisputable facts about our sorry media situation, but also because they have built a good reputation over the past 52 years as genuine defenders of human rights.
It is also on record that during our liberation war, Amnesty International supported the nationalist movement and at one time took over the care and support of more than 900 prisoners of conscience in Zimbabwe.
High-ranking government officials, including President Robert Mugabe, were assisted by Amnesty International when their rights were violated and he would know there was no malice in the help that he got, and neither is there malice in their present pronouncement.
What we must avoid doing right now, in the face of the report by Amnesty International, is to bury our heads in the sand and believe the noise created by the report will just die and we continue with our lives.
We have to introspect and ask each other difficult questions, as citizens and policymakers on why we should be receiving such condemnation from internationally-respected organisations, 35 years since we started on a journey to liberate our media that was defined in a narrow way by our colonisers.
The starting point for the introspection has to be the Ministry of Information, Media and Broadcasting Services who are constitutionally mandated with overseeing the broadcasting sub-sector, including the entry of new players.
Moyo, on February 13, at the Bulawayo Press Club, addressing the question of the non-licensing of community radio stations 14 years after the then Supreme Court squashed the monopoly of ZBC, and government responded by sponsoring the Broadcasting Services Act purportedly to open up media space, put the blame on some language technicalities.
He was quoted saying, "No one is confused about what radio is, but there is a lot of confusion about what a community is."
What he meant is our failure to comprehend the precepts of a community was stalling progress in their work of licensing community radio stations.
I was ready to forgive the insult by Moyo because I doubt if Zimbabweans, who pride themselves with revelations of the highest literacy rate in Africa, are "confused" by the word "community."
But Moyo, last week, exhibited the deliberate and mischievous confusion that is abound at his ministry when he defined before parliamentarians community, for the sake of licensing radio stations, as being "rural", "geographical" and "working under a Chief, with the Provincial and District Administrators as part of the set-up."
Moyo is pretending to be dull, in his definition of community, because he wants to satisfy political ends without accounting to many Zimbabweans who know and reside in urban communities, as well as those who belong to special interest communities like churches and academic institutions.
It is obvious that the choice of rural areas as real "communities" at the expense of everyone else is designed to achieve token liberalisation of the airwaves to satisfy calls for a three-tier broadcasting arrangement that demands for public, private and community broadcasters.
But someone has to tell Moyo that it is okay to pretend to be dull at times, but not at the expense of public policy-making.
His definition of "community", as referring to rural areas is very discriminatory. It tries to discriminate against citizens on the basis of geography.
Such politics of exclusion and discrimination in the media, will take us back to Rhodesia, where the media was a vehicle controlled by a few powerful elites for selfish political ends.
Fortunately for us, Moyo's confusion will not have to go far.
We have a constitution that clearly talks against the discrimination of citizens, especially when it comes to the enjoyment of people's rights. That discrimination is condemned in Chapter 56 of the Constitution. People can't be denied their media rights on the bases of their places of dwelling.
Moyo can only pretend to be dull at a huge cost to himself and the government.
----------
Gift Mambipiri is a social commentator based in Kadoma. He writes in his personal capacity.
Source - online
All articles and letters published on Bulawayo24 have been independently written by members of Bulawayo24's community. The views of users published on Bulawayo24 are therefore their own and do not necessarily represent the views of Bulawayo24. Bulawayo24 editors also reserve the right to edit or delete any and all comments received.