Opinion / Columnist
ZAPU Youths Angry over threats and harassment of Vendors
03 Jun 2015 at 13:40hrs |
Views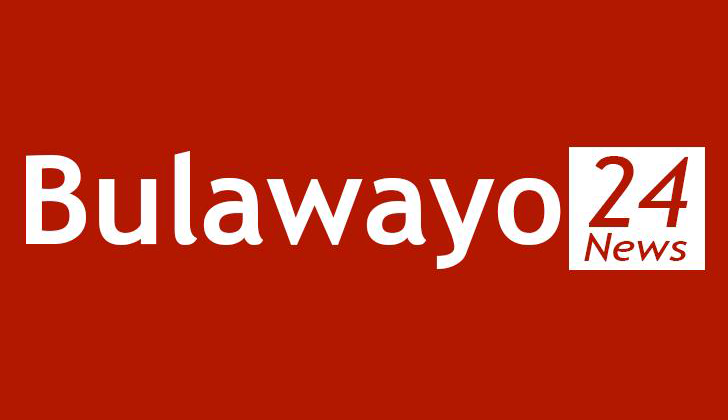 ZAPU Bulawayo Youth Front condemns in the strongest terms the insensitive treatment and harassment of vendors in Zimbabwe. For a nation with such a failed economy and where every third person one meets is a vendor to allow a minister, who has presided over the demise of our economy for over 35 years, to make such reckless threats to the well-being of a big section of our population cannot go unchallenged. It is also highly inappropriate for a National Army Brigadier to come out and declare war on what he termed "vendors who will resist". This is a threat made to the people by somebody in authority and whose duty and constitutional mandate is to protect the very people he is threatening, like vendors in this case.
These threats, come in the backdrop of a failing economy, due to three and a half decades of economic mismanagement, coupled with high levels of corruption and looting. Over 83% of the population is unemployed, industrial activity and production has dwindled to non-existence in cities like Bulawayo. Every year institutions of higher learning churn out half-baked graduates into the job market and for Minister Ignatius Chombo to make such an announcement boggles the mind. Its either he is just arrogant to the plight of Zimbabwean citizens or he is part of a government that is totally divorced from the reality and facts on the ground about how an ordinary Zimbabwean is struggling to put food on the table.
The poor ordinary citizen cannot acquaint with the corridors of power for them to be able to loot the national fiscus and national resources as we witness with some of our rulers. The poor university graduate cannot find a job. They cannot borrow from any bank in this country to start a production based business due to many financial constraints we are currently seized with. Neither can he/she benefit from the government programs for assistance on economic empowerment as this has proven to partisan and based on the evil patronage system. The only way for our poor youths to make an innocent and legitimate living has become vending. Which the government seems keen to criminalise.
It then comes as a surprise to us when the government chose to ignore such glaring facts about its failure and instead resort to intimidation of its citizens. Instead, had it been a sensitive and caring government, they could be thinking on how to formalise the operations of the poor vendors and assisting them on such. They should be thinking on how they can make the life of a vendor better other than ganging up with the army and police on them. This insensitivity cannot go on unchallenged and unresisted, the time has come for people to organise and resist this provocation.
Ironically, Chombo's ministry is responsible for the allocation and improvement of vending sites. He should be thinking of how many more sites should be opened, how many modern day vending stalls should be constructed for the vending community, but alas, he is conniving on ways to further compromise and make the lives of the ordinary citizen a nightmare.
All this is being done to cover up on the failures by this government especially on the economy. We have run-away unemployment, industry has collapsed, Bulawayo has become a residential and vending city, corruption is wreaking havoc in the once Jewel of Africa. Starvation is knocking on our doors due to a haphazard land reform program which saw unproductive ruling elite grabbing all the land for themselves denying the "unconnected" and non ZANU members who could otherwise have done a great job in farming and feeding the nation.
Now the government, faced with such stubborn and humiliating facts has resorted to painting pictures on non-existent canvases to the international community. They now intend to give a picture of an orderly economy running on industrial production when in actual fact Zimbabwe is importing almost everything including diapers.
It is a fact that the only way we can feed ourselves and our children in this country is through vending. We cannot run away from such reality and ZAPU Bulawayo Youth Front calls upon this government, Minister Chombo in particular to rethink on his reckless press statement concerning vendors. His statements only serve to make vendors vulnerable to abuse and maltreatment by police who sometimes act in an overzealous manner when dealing with our citizens.
Instead of hiding behind a finger, we call upon the Minister to instead render all the assistance and support the vending community needs other than worsening their plight in the manner he intends. We urge the Minister to create space for all the vendors and install all amenities before ordering them to move to designated areas.
The number of vendors has ballooned and he should consider also creating more space for them. He rightly said during his press release that Harare currently has space designated for only 6000 of them yet he acknowledges they are well over 10000 in the streets. What does his ministry intend to do with the excess 4000 vendors? What happens to their children and dependants? Where should they go? It is the same in all cities and towns countrywide. Please Minister Chombo, let Zimbabweans earn a legitimate living. If they turn to crime your government has no means of rehabilitating them since all correctional centres are filled to the brim. We cannot go beyond our borders in fear of xenophobia in neighbouring countries. Now at home the Ministry headed by Chombo has come up with another deadly Vendorfobia.
Ostrich mentality of hiding the head in the sand will not help, for the truth is clear and known to everyone.
Iphithule KaMaphosa is Deputy Chairperson of the ZAPU Youth Front in Bulawayo Province.
Source - Iphithule Maphosa
All articles and letters published on Bulawayo24 have been independently written by members of Bulawayo24's community. The views of users published on Bulawayo24 are therefore their own and do not necessarily represent the views of Bulawayo24. Bulawayo24 editors also reserve the right to edit or delete any and all comments received.