Opinion / Columnist
Zimbabwean youths can restore country's battered image
11 Jun 2015 at 14:04hrs |
Views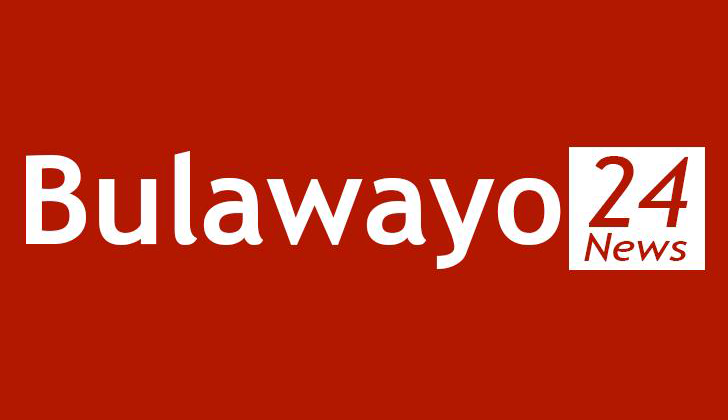 As the older generation of Zimbabwean political leaders fades away into political oblivion the youths must take over the torch and restore the country's battered image. They must fight and defeat the destructive demon of tribalism which is blamed for many tribal and brutal conflicts in Africa.
After independence,young people including the born-frees were poisoned with politics of hate and tribalism by the new rulers. Tribalism has destroyed relations between Zimbabwe's different ethnic groups-its all thanks to our rulers who have been teaching our young people that some tribes are superior than others.
Shonas are better than Ndebeles, Kalangas and the rest. But the young people have the chance to correct the wrongs of our older generation by refusing to hate and defeating tribalism. The youths must show the older generation of failed leaders that they live in a new world order-a world free from tribalism and hatred.
While the evil system of apartheid was being dismantled in South Africa, Zanu rulers in Zimbabwe were intensifying their home grown form of segregation and discrimination against ethnic minorities in the country.
The suffering of people in Western Zimbabwe,Matabeleland to be precise, has gone unnoticed and ignored by the international community for 35 years. Their plight has remained outside the radar of the outside world, a situation worsened by their own spineless leaders some of whom wake up in the same bed with the enemy everyday.
In most parts of Matabeleland today locals have been dislodged from top positions in government. Receptionists at government offices from Mutare to Victoria Falls, from Hurungwe to Tsholotsho are Shona speaking.
I too have come under fire from some quarters for exposing tribalism in government departments, writing about tribal oppression and the suffering of ethnic minorities in the country.
When you criticize tribal oppression or expose tribalism in government you, the writer end up being accused of being a tribalist yourself. Many people in Matabeleland and some parts of the Midlands have lost all hope of living in a free Zimbabwe where all races and ethnic groups live in harmony and treated equally by the government.
Sometimes some people say to me. "Are you not afraid of writing about the evils of this government?These people are dangerous.They will kill you." Yes in Africa journalism is a risky job. When I was arrested a week after I got married, my in-laws started feeding my wife with negative thoughts telling her she will spend more time visiting me in prison than being with me at home if I continued criticizing the government.
Many journalists have died in the line of duty in Africa but they can not stop working. Some even tell me I will end up like Itai Dzamara-disappearing without trace. Dzamara, a former journalist turned human rights campaigner disappeared a few months ago amid fears he was abducted by the dreaded state security agents.
Yes no one wants to die a cruel death or to have your family retrieve your decompossed body from a shallow grave or worse still, disappear and your body is never recovered.
But the truth is everyone will die one day whether from the bullet of an assassin or from disease. As journalists in Africa we know the risks that come with the profession. The Bible says we must not fear those who destroy the flesh and body but the one who takes away your soul-the creator.
Those who kill will also die maybe even a violent and cruel death than yours. Killers who have taken the lives of innocent Zimbabweans are themselves slaves and prisoners of their own conscience. They need deliverance and forgiveness in their own lives. They forget that they too will meet their fate when God himself signs their own death warrants.
In Zimbabwe, people live in fear of being killed if they criticize the government openly. They are too terrified because they know well that the regime has no mercy to those who try to challenge its authority. Some of those who have tried to challenge the authority of the rulers have met their death in a cruel manner.
Zimbabwean youths can overcome tribalism because they are too smart to let their differences destroy our beautiful country. Tribalism, if not checked can be a deadly weapon of mass destruction. Rwanda can testify to that. In Zimbabwe most of our problems are a result of tribalism which reared its ugly head soon after independence when the new rulers believed they were more superior than others.
There is nothing wrong for people to be proud of their origins, culture, religion, language or ethnicity but extreme tribalism or fundamentalism, like the one practiced by some in this country, breeds civil wars and endless conflicts in Africa.
Some political parties, including some in power in Africa today, are nothing more than tribal cults. You can imagine how black people would be treated in America if cults such as the Ku Klux Klan were in power. KKK is a notorious American cult that preaches racial hatred.
In Africa some governments are controlled by leaders who are members of tribal cults and secret societies similar to Freemasons or Hutu Power in Rwanda. They preach hatred and make other tribes feel inferior to their own. Two African countries, South Africa and Ghana have done well in the fight against tribalism.
Rwndan Hutu Power leaders driven by hatred and tribalism planned the 1993 genocide which killed more than 800 000 Tutsis in a secret programme they called "clearing the bush." The term "clearing the bush" meant exterminating their rivals, the Tutsis.
In Ghana, am told Akan is the dominant ethnic group but the country's leaders who run the government come from all ethnic groups. The young people of Matabeleland, frustrated by their failure to get equal jobs and education opportunities, have chosen to leave their homes and families for other countries.
In Johannesburg's central business district (CBD) a group of Zimbabwean specialist doctors and general practitioners from Matabeleland run a very successful health centre providing 24 hour service and health facilities to South Africans.
Those doctors should be helping their own people home who desperately need their skills and services. Their health centre has state of the art equipment and dedicated staff. I have had the opportunity to visit the medical centre to see for myself the services they offer to the local communities.
One of the doctors at the centre told me he was always overlooked for promotion at home and decided to quit government service. But who can blame those doctors when their own government rejected and ill-treated them and forced them to work in foreign lands.
If you want to experience the level of hatred and tribalism among Zimbabwean youths today just give yourself time to read facebook comments. One young man wrote on his facebook wall that Bulawayo was now an extension of Masvingo. The language of communication in Bulawayo these days, he wrote, is Shona.
According to him Ndebele is now spoken in rural areas only. If you hear anyone speaking in Ndebele in Bulawayo,he is probably from South Africa. A Ndebele facebook user replied that in Tsholotsho villagers who applied for jobs in government departments in the district were being interviewed by Shona officials.
The Shona speaking facebooker went on to say that he was in a party in Bulawayo to celebrate the success of the Great Grand Plan produced by the greatest political party in Africa, Zanu-PF, led by the world's most educated president and Africa's longest serving and oldest ruler with seven degrees to his credit.
The facebooker was referring to none other than our revolutionary leader and head of the African Union, his excellency President Robert Mugabe. Well done Mr President. Thats great academic achievement by an individual. When our dear leader passes on, what legacy will he leave us as Zimbabweans?
In 1987, Joshua Nkomo told The Chronicle that if he died without uniting Zimbabweans, God would not accept him in heaven. Unfortunately he died leaving the country burning.
This generation of Zimbabweans should say NO to tribalism, hatred and occultism.Our youth from all the country's ethnic groups and regions can do it because they are smarter than our generation and make this country proud again.
The youths from all the provinces have the means to restore Zimbabwe's battered image by refusing to allow stupidity, hatred and tribalism reign supreme in their lives.

-------------
Kunene Thabo <kunene2002@yahoo.co.uk
Source - Thabo Kunene
All articles and letters published on Bulawayo24 have been independently written by members of Bulawayo24's community. The views of users published on Bulawayo24 are therefore their own and do not necessarily represent the views of Bulawayo24. Bulawayo24 editors also reserve the right to edit or delete any and all comments received.