Opinion / Columnist
Something fishy about Dzamara's disappearance
12 Jun 2015 at 09:32hrs |
Views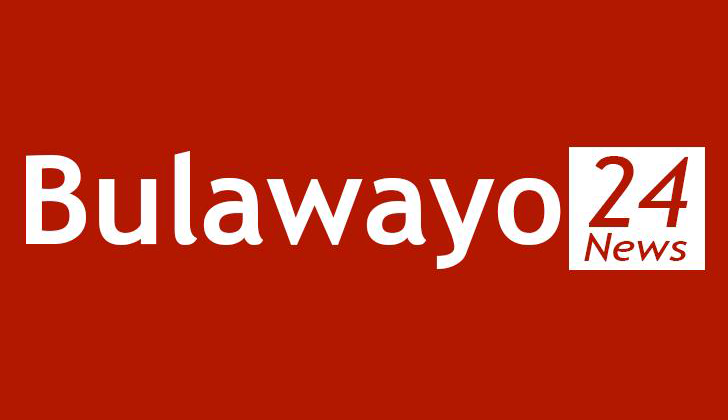 It couldn't take much talent and effort for any perceptive analyst to immediately realise that the alleged disappearance of journalist-turned-MDC-T-activist Itai Dzamara, in March was something fishy.
Fishy, not in the sense that he had fallen into the hands of the "feared" state agents, but in the sense that the young man could be used by the opposition to extract political capital out of his alleged disappearance.
For a time, it seemed that Itai Dzamara was going to be the big political question in Zimbabwe.
And, predictably, the United States of America and the European Union along with their usual cohorts in the west, as represented by their embassies here, issued statements condemning the alleged disappearance, which was supposed to be blamed on the Government of Zimbabwe.
You could tell that something was brewing.
You do not have the Americans and Europeans getting into a feeding mood like that without something smelling of blood.
That is how sharks behave, by their very nature.
Yet, somehow, the Itai Dzamara issue has not had the desired effect of triggering protests and a civil uprising as well as acting as the glue that would unite the ever-fragmenting opposition: the impetus and nucleus of opposition forces in the country that has failed to find a single uniting and viable message.
Prayers have been called for Dzamara; social media hashtags have been set and vigils have been arranged but still nothing has materialised.
And it takes a Facebook rant by opposition activist Rejoice Ngwenya to not only see the desperation of the Project Itai Dzamara but also, the extent to which the opposition sought to render this country ungovernable and foment regime change.
Here is Ngwenya's Facebook rant:
"OUTRAGE! I want to differ with MDC-T on the fate of ABSENT anti-dictatorship / Mugabe-Must-Go activist Itai DZAMARA. This man, a friend of mine, IS a member of MDC-T political party. If Morgan Tsvangirayi (sic), Douglas Mwonzora, Obert Gutu (who are high-ranking members of the party) and their YOUTH wing had a MORSEL, a micro organism of STRATEGIC relevance, they would have FLOODED Harare streets with 100 000 (one hundred thousand) agitated, angry youths. The reason why the EU and USA are making noise is that MDC-T is merely whimpering. By now — just like in Burundi — Harare could have been MARINATED in an orgy of OUTRAGE: MDC-T youths burning tyers, barricading roads to government buildings and the State House, press conferencing, handing out flyers at CBD traffic intersections, inundating social networks with 'electronic paraphernalia' and plastering EACH and every tree trunk, alley wall and street lamp in Harare's CBD with
#BringBackItai
? posters. What is the point of bragging that MDC-T is the 'biggest political party of excellence in Zimbabwe' when this has NOT happened? All I am asking is why."
(Ngwenya is described on one biographical site as a "Writer, political activist, expert on Zimbabwean economics and one of the most outspoken critics of the Mugabe regime". Ngwenya is said to have gone into exile in 1979 at age 19, just months before independence.
That year, his twin brother had entered the Rhodesian military and he fled to Botswana where he avoided the guerrilla military camps in Zambia but received a scholarship to the University of Nairobi.
He is said to have been conscripted in the MDC in 2005 as a "strategic member".)
The meaning and the drift of Ngwenya's drift has already been expounded above.
A vital point to note is that Ngwenya unequivocally states that Dzamara is a member of the MDC-T.
What is showing from the rant, and must now be interrogated, is the role of the US and EU in the alleged disappearance of Dzamara.
Surely, if the "EU and USA are making noise . . . (and) MDC-T is merely whimpering", these powerful countries have something to tell us that they haven't already?
It is to be remembered, as we reported in this paper last March, that the US was preparing for civil unrest in the country, which was outlined by the influential think tank, Council on Foreign Relations which emphasised the "increased willingness on the part of the political opposition and civil society groups to carry out protest activities."
Obviously Ngwenya knows more than we do, including, possibly our intelligence services.
It is also instructive to realise that not so long ago Ngwenya took to Facebook appearing to be seeking recruits for some equally curious project.
The protests in Burundi, to which Ngwenya refers, and the carnage and uprising that he wishes had occurred all have a familiarity of Western destabilisation which we have seen across the developing world from South America, Eastern Europe, Egypt to Zimbabwe.
Meanwhile, we hear that, "Human rights and opposition political activists have organised a prayer meeting for the democracy activist and journalist Itai Dzamara who was abducted on March 9 and to date he has not been found".
The NewsDay goes further to tell us that fired top Zanu-PF officials are set to be part of the prayer meeting.
The said top officials are former Zanu-PF secretary for administration Didymus Mutasa and the ex-ruling party spokesperson Rugare Gumbo.
Other opposition figures expected to attend are MDC-T president Morgan Tsvangirai, National Constitutional Assemply leader Lovemore Madhuku, Mavambo/Dawn/Kusile and Zapu leaders Simba Makoni and Dumiso Dabengwa respectively.
On the other hand, Job Sikhala, has been imploring all and sundry to attend the meeting to be held at the Zimbabwe Grounds, in Highfield.
The significance of the so-called prayer meeting is not lost to any discerning eye, first as the coalescence around Project Itai Dzamara and secondly as a reincarnation of the March 2006 "prayer" meeting at the same venue that threw Morgan Tsvangirai into the world spotlight after getting himself beaten by overzealous police officers at Machipisa Police Station.
In his book, At The Deep End, he relishes the incident as having helped him reap the "rewards of torture".
Another incendiary situation won't be too bad for Project Dzamara and the opposition, will it be, especially with vendors strategically positioned in the CBD?
That is why the Rejoice Ngwenyas of this world keep their fingers crossed.
By the way did Ngwenya just say Dzamara is (merely) "absent"?
Source - the herald
All articles and letters published on Bulawayo24 have been independently written by members of Bulawayo24's community. The views of users published on Bulawayo24 are therefore their own and do not necessarily represent the views of Bulawayo24. Bulawayo24 editors also reserve the right to edit or delete any and all comments received.