Opinion / Columnist
Tsvangirai must be focusing on 2018 rather than 2008
24 Jun 2015 at 13:06hrs |
Views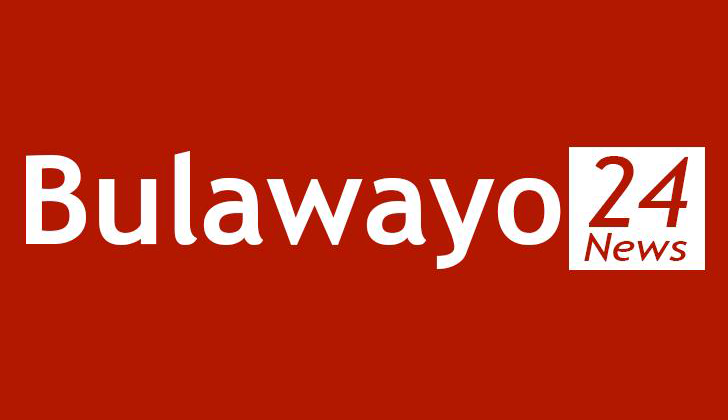 Tsvangirai must be focusing on 2018 rather than 2008. MDC supporters will not be compelled to vote for the party simply on the basis of what could have been, and which failed, unless someone is trying to show us something about their intelligence.
Those that study logic and reasoning refer to a pitfall in critical thinking called fallacy.
In short, a fallacy is an argument you would quickly dismiss with an, "It doesn't follow" or "So what?"
There are many fallacies, one of which is "non sequitur" which is a "conclusion drawn which does not follow from the premise."
An example would be somebody arguing that because they once dated a beautiful model, they should be the president of this country.
That's an obvious absurdity. But there are even better examples - but this particular example should interest all you Zimbabwean political animals.
You see, there have been stories in the private media that have been telling us that Morgan Tsvangirai and his opposition MDC-T won the 2008 elections.
On this latest score, former Zanu-PF member Didymus Mutasa over the weekend "confessed" that Zanu-PF lost elections in 2008.
He tells us that he was so "terrified" he "had to go and protect the President from harm as we were frightened Tsvangirai would do what he said he would do and march to State House. If he had, no policeman would have stopped him."
Yesterday, the Daily News headlined with a story, "Zanu-PF pleaded for mercy in 2008" in which Tsvangirai's spokesperson was "amplifying the stunning revelations at the weekend by former Presidential Affairs Minister Didymus Mutasa that Zanu-PF bigwigs had been left numbed by that surprising loss".
We need to get something clear from the onset: It is not a secret that MDC-T won the parliamentary elections by a bare 100-99 seats majority over Zanu-PF while Tsvangirai won the presidential race by 47,9-43,2 percent, a figure that necessitated a run-off as the laws of the land stipulated.
Tsvangirai purported to withdraw from the subsequent legal and logical run-off but the withdrawal was unprocedural and therefore null and void such that he was still a candidate on the June 27 elections which he lost to President Mugabe by 85,5 to 9.3 percent.
Even in the parliamentary poll the popular vote - the material number of votes cast for the two parties - showed that Zanu-PF scored bigger than MDC-T while it is conceded that President Mugabe was undone by the bhora musango elements which have now been exposed fully as the Joice Mujuru putschist cabal. That is all historical.
And the thing to note here is that even if Tsvangirai did win the first round, he was unable to finish the race. One cannot say that because they won the first half of a game then they won the match itself!
That is absurd. And more absurd are attempts to force this absurdity down our throats with the express intent of convincing us that Tsvangirai is the legitimate leader of this country when it is clear as daylight that he is not.
By the way, July 31 2013 elections intervened and Tsvangirai lost those elections - as everybody including his henchmen - knew he would.
Now, it becomes a fallacy to tell us that because Tsvangirai won the first half of 2008 elections he should become the legitimate President of the Republic of Zimbabwe now.
Apart from this fallacy, there is something worth telling though.
The MDC and its media are so bankrupt and so devoid of ideas, governing ideas, and so directionless that all they do and dream of is to seek comfort in a near-win of yesteryear.
Nay, not yesteryear, but yester-yesteryear!
The MDC-T and its media are so hooked on to this dream, this nostalgia.
It is Samuel Langhorne Clemens, better known as Mark Twain, who contemptuously told us of nostalgia as some sickening mental m*sturbati0n.
Now it becomes even more sickening when the likes of Daily News continuously milk people like Didymus Mutasa to serve their nostalgic preoccupations.
Now we have Luke Tamborinyoka, Tsvangirai's spokesperson, urging Mutasa to "reveal all and stop hiding under the alleged oath of secrecy."
Tamborinyoka patronisingly says he appreciates that "Mutasa has finally seen the light".
It does not matter what Mutasa says of 2008, does it, since nobody will be served practically by it?
Add to that, even somebody making some slip of the tongue about Tsvangirai winning the poll, that is now buried under the rubble of intervening years, including the ever-splintering of the opposition.
Which brings us to the main point of this piece. Tsvangirai must be focusing on 2018 rather than 2008.
MDC supporters will not be compelled to vote for the party simply on the basis of what could have been, and which failed, unless someone is trying to show us something about their intelligence.
In other words, Tsvangirai is telling us he is yesterday's person, who has gone past his sell-by date, which, as we now realize, was 2008.
Taken in that context, his loss in 2013 can be understood and, much more, the subsequent disintegration of his party.
Tsvangirai is damaged goods and the shriller his acolytes whine about it the more obvious it becomes.
In the same manner, the ruling Zanu-PF's dominance will not be diminished by fatuous and fallacious arguments about how the opposition supposedly won a part-election seven years ago.
After all it has 16 parliamentary seats that the same opposition donated to it to celebrate. The party has the ideas and the capacity to sell the same ideas to the people and win elections.
The same cannot be said of MDC, as Tendai Biti has admitted, and it is incredible that a party that fails to sell ideas and ideals thinks it can do better selling past dreams and nightmares. It does not add up.
That is, even when the opposition can afford to extract confessionals from a hundred former Zanu-PF officials on what they did to win past elections (apart from representing a party grounded in reality).
Politics does not work that way.
At any rate, when the same confessions come from expelled members of Zanu-PF, people quite quickly think of a certain taste of grapes.
Source - the herald
All articles and letters published on Bulawayo24 have been independently written by members of Bulawayo24's community. The views of users published on Bulawayo24 are therefore their own and do not necessarily represent the views of Bulawayo24. Bulawayo24 editors also reserve the right to edit or delete any and all comments received.