Opinion / Columnist
Manheru re-issuance of corruption as black empowerment will not end economic meltdown
28 Jun 2015 at 09:27hrs |
Views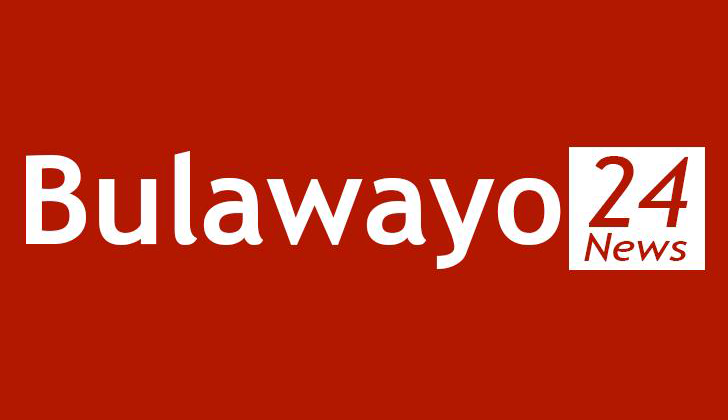 There once was a man whose name I will not say because we all know him. For years he denied there was no corruption in high places and blamed all the nation's economic woes on Western imposed sanctions. 

One day the story came out that he was director of the Premier Service Medical Aid Society (PSMAS) for which he was paid handsomely; $ 100 000 per year for doing nothing at all.
The CEO of PSMAS whose name is Cuthbert Dube was paid $ 500 000 per month for looting because that is all he ever did. The majority of the PSMAS Members whose subscriptions paid the fat cats, were themselves earned a misery $ 500; had to pay out of their own pocket for all their medical needs because PSMAS had nothing left after paying the fat cats.
It turned out that corruption was rampant in ZESA, Air Zimbabwe, NRZ, City and Town Council, etc. and not just PSMAS. Harare City Clerk was paid $40 000 per month and even lowly Plum Tree paid its clerk $17 000 per month, $ 1 500 in wages the rest in allowances. The rate payers pay the rates, water bills and refuse collection charges although there is no running water, there are mountains of rubbish everywhere and the roads have pot-holes. 

The lowly paid workers at NRZ have not been paid for eight months, not a cent; the story same right across the board. There is corruption everywhere!
When the story broke our nameless director was quick to admit that he has been looting but threaten to tell all if he was going to be punished. He was never punished and, clearly the threat work.
There is looting and plunder in Chiadzwa and Marange diamonds worth billions of dollars and yet the country is not getting one single dollar is revenue. Finance Minister, Patrick Chinamasa, tired of having to lie about why he is not collecting any tax told the nation there were no diamonds left in February. In May he told IMF a different story, he said diamond industry was facing some difficulties and had been exempted from paying tax until it recovers. IMF were not so easily fooled and so they send back Chinamasa with his begging bowl full of fresh air!
No doubt our nameless PSMAS director knew the details of the grant looting and plunders at Chiadzwa and other places and the chefs knew he would tell tales. Scratch my back and I will scratch yours and so the corruption has been allowed to carry on to this day.
So after the PSMAS, Air Zimbabwe, etc. salarygate scandals broke out; the nation was spared the feeble excuse of western sanctions being the root cause of the nation's economic woes. Our nameless PSMAS director could not deny there was corruption nor could he deny no national economy could thrive with so much looting and plunder going on for long.
After 35 years of gross mismanagement and rampant corruption the Zimbabwe economy has taken some serious beating and has finally crashed.
The Zimbabwe economy is in serious trouble unemployment has been 80% for donkeys years now and millions are living in abject poverty. The Zanu PF regime's ZimAsset recovery plan is dead in the water and in desperation the regime has now gone back to its old swan song of blaming the western sanctions and ZDERA for the country.
"For who could readily decipher that the title, "The challenges of democratization and economic recovery in Zimbabwe" is in fact a re-issuance of ZDERA, the Zimbabwe Democracy and Economic Recovery Act, "itself a key, keen instrument for America's meddlesome policy against Zimbabwe?" wrote Nathaniel Manheru cum George Chiramba, Mugabe's spokesman, cum PSMAS director in his regular column.
"And you naturalise, nay, academise and cleanse this sinister legal instrument by making it a mundane topic, a mere talking theme for a seemingly innocuous discussion event! Oh America, thy ways are complex, most complex."
If Zanu PF has spent half as much time addressing the nation's problems as it spent bashing the American and the West then Zimbabwe would not be in this economic hell-hole. No amount of American bashing will get us out of the economic mess either!
Zanu PF has been doing some cleansing and re-issuance of its own; there is no corruption in Zimbabwe, what ordinary mortals see as corruption is in fact Zanu PF's pride and joy black empowerment policies. What is clear is Zanu PF will never address the country's underlying economic problems such as corruption because the party is corrupt to the core. And as long as nothing is done to end corruption the country's economic meltdown will only get worse!
Source - Wilbert Mukori.
All articles and letters published on Bulawayo24 have been independently written by members of Bulawayo24's community. The views of users published on Bulawayo24 are therefore their own and do not necessarily represent the views of Bulawayo24. Bulawayo24 editors also reserve the right to edit or delete any and all comments received.