Opinion / Columnist
Zimbabwe's daily Friday the 13th
13 Nov 2015 at 20:34hrs |
Views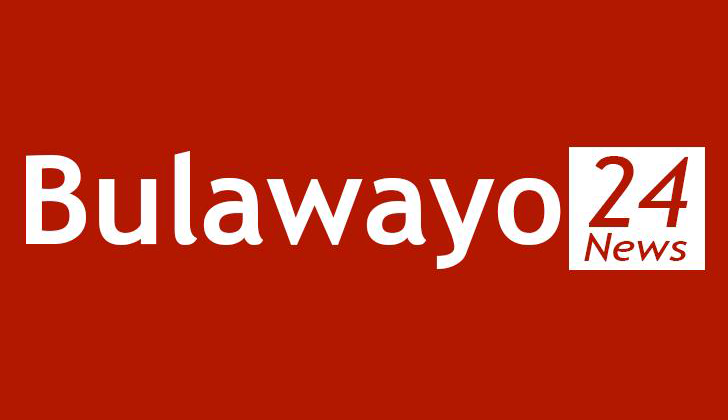 IT is but a coincidence that on a day, which I want to highlight the destructive nature of endemic and pervasive corruption in our country Zimbabwe, it is the metaphorical Friday the Thirteenth.
As an ardent film goer of the 1980s, I was part of the millions of people worldwide who savoured the blood chilling moments in Friday the 13th film series written by Victor Miller and conjured by director Sean Cunningham. Looking back, I still have the same hair-raising moments when I ponder over how, under the 'supervision' of Zanu-PF, our country has been turned into one big reality film set where our moral fabric, wealth, humanity and spirituality have been violently, viciously and mercilessly 'slashed' Jason- style by corruption.
All the twelve million of us Zimbabweans can easily contort our lives into the characters of Betsy Palmer, Adrienne King, Harry Crosby, Laurie Bartram, Kevin Bacon, Jeannine Taylor, Mark Nelson and Robbi Morgan who experienced the full murderous wrath of Ken 'Jason' Hodder. Corruption is a double-edged sword, a sharp axe that has sliced our hearts since the infamous 1988 Willowgate scandal that saw Maurice Nyagumbo eventually take his own life in shame. We are the generation that watched – or rather were part of – the horror where Samson Paweni fleeced government millions of dollars as Zanu-PF habitually paid a blind eye to high-level corruption in Parastatals, central and local government departments.
Dr Goodwill Shana put it well in a paper entitled 'The state of corruption in Zimbabwe' in 2006: "Corruption is one of the four apocalyptic horsemen racking havoc in our country." He listed almost twenty instances, some of which may ring with chilling familiarity: Air Zimbabwe Fokker Plane Scandal, the ZRP Santana Scandal, the VIP Housing Scandal and the ZESA YTL Soltran Scandal that never brought a single volt of electricity to our homes.
It is at this time the Mugabe regime committed millions of dollars in foreign currency to a DRC war in which only his cronies benefitted; as is the infamous 1999 carnage where thousands of farms were looted, grabbed and doled out to Zanu-PF supporters while his nephew, Leo Zhuwao, won the rights to construct the Harare International Airport with an obscure contractor from Never land.
Zimbabweans are so forgiving because this thieving and wrecking havoc of the national fiscus was never punished for. People have continued voting for Zanu-PF despite the impoverishing scandals of ZISCO Steel, Grain Marketing Board, Marange Diamond Mines and the war veterans fund looted to kingdom come.
On this very day of Friday the Thirteenth, I will remind you of people like Obert Mpofu, Philip Chiyangwa and Ignatius Chombo who, amidst abject poverty and misery in our country, have openly declared that they are wealthy. Unfortunately, the investigative-type journalism that characterised the media of the 1980s and 1990s has dissipated. High-level corruption in PSMAS, the National Railways, and the Reserve Bank (under Gideon Gono) will therefore never be fully comprehended.
Unfortunately, it is not those in 'Jason's' abandoned campsite that will perish, but also innocent citizens. Not a single week passes when we do not read of one scandal or another – examination papers leaked, traffic police arraigned before the courts for taking bribes, customs officials demanding favours and council officials punishing vendors for refusing to comply with undefined by laws. The Happison Muchechetere and Cuthbert Dube cases are still fresh in our minds, but none of the two gentlemen have been imprisoned. Justice for the rich.
Transparency International Zimbabwe (TiZ) has published reports that Zimbabwe ranks 'very high' in the corruption perception index – 156 out of 175. We are classified with countries like – if you want to call them that – lawless Somalia, far from the blissful decency of Botswana, Cape Verde, Seychelles and Mauritius.
When you read, for instance, that at one time "Tendai Savanhu and Fred Moyo were implicated in a scam in which Hwange Colliery Company and its subsidiary Hwange Coal Gasification Company (HCGC) lost close to US$200 million through massive externalisation of funds and fraud between January 2009 and May 2013" you expect Zimbabweans to explode in a fireball of popular anger. Only a few weeks back, Dr Samuel Parirenyatwa was alleged to have 'collected' an undeserved one hundred thousand dollars from a PSMAS that is struggling to pay doctors; and he still a free man!
We do not know how many billionaires Chiadzwa diamonds created, but what we know is they have been associated with immensely wealthy people like Obert Mpofu, Robert Mhlanga and Goodwills Masimirembwa. As a lawyer, I am careful not to be swayed by the court of public opinion to convict people, but I am also a politician who listens to people's sentiments.
What people are asking is how is it that in such a short space of time, a handful of Zanu-PF cronies have such immense yet unexplained wealth? They have no companies quoted on the stock exchange, like Strive Masiyiwa's Econet. Right now the late General Solomon Mujuru's estate has been cracked open and it has unearthed an unsightly chunk of stinky worms. When Ignatius Chombo's estranged wife – Marianne – went to court, she unraveled a chain of assets and properties that left many a Zimbabwean breathless!
Therefore, what does Dr Shana attribute this to in his report? He refers to patronage, immunity and impunity to perpetrators of crime and corruption. We are yet to see the 'big fish' spending time in prison, because their proximity to the ruling party virtually insulates them from prosecution. Have we not read and heard that Prosecutor General Johannes Tomana actually 'refused' to comply with a court order to prosecute alleged million-dollar thief Jane Mutasa and alleged child-rapist Munyaradzi Kereke - until the Constitutional Court threatened to lock him up?
Dr Shana refers to "the de-politicisation of national discourse so that political considerations do not override the legitimacy of those with dissenting views." Whenever an overbearing nationalist government has overstayed its welcome, party politics becomes a passport to suppressing alternative opinion. Parliamentarians are 'threatened' not to discuss issues of corruption in the House.
This is why Dr. Shana brings in the aspect of "restoration of democratic freedoms – speech/association", because the Zanu-PF system of governance shuts everyone out. They abuse their Parliamentary monopoly by plundering national reserves and the treasury. We saw that the 2000 – 2013 electoral era completely trashed the rule of law as Zanu-PF muddled the Separation of Powers' doctrine by literally defecating on constitutionalism and what Dr. Shana refers to as "independence of the judiciary and other national integrity systems."
The tragic and saddening part is that we all appear to have resigned ourselves to living with corruption daily staring us in the face in the form of the Police who mount roadblocks throughout the country, sometimes less than a kilometer apart and openly extort money from motorists. Everyone knows what happens at these roadblocks and we just shrug our shoulders in resigned acceptance of open corruption.
I recall during my days in Cabinet, then Vice President Joyce Mujuru giving an example of how endemic corruption had become with the police force by reference to an incident in her then constituency when a police officer arrived home to be confronted by his wife that there was no money for meat, only to ask to be given his reflective jacket and off he went to return less than an hour later with money for the wife to go and buy the meat.
An MDC government would be the right panacea to de-toxicate the country of thirty-five years of corruption at all levels – especially state institutions. We will do whatever is in our power to use the gold standard of TIZ, the World Bank, African Union, SADC and good old plain Ubuntu in achieving the highest standards of integrity. Corruption is a cancer that needs drastic chemotherapy. It will be too late to let 'Jason axe' determine who survives, because at this rate, Zimbabwe will end up with a completely empty, scary and haunting fiscal camp.
Professor Welshman Ncube is president of the MDC party.
Source - Welshman Ncube
All articles and letters published on Bulawayo24 have been independently written by members of Bulawayo24's community. The views of users published on Bulawayo24 are therefore their own and do not necessarily represent the views of Bulawayo24. Bulawayo24 editors also reserve the right to edit or delete any and all comments received.