Opinion / Columnist
Enemies of progress cementing a 'one stream policy' in Zimbabwe.
30 Nov 2015 at 18:57hrs |
Views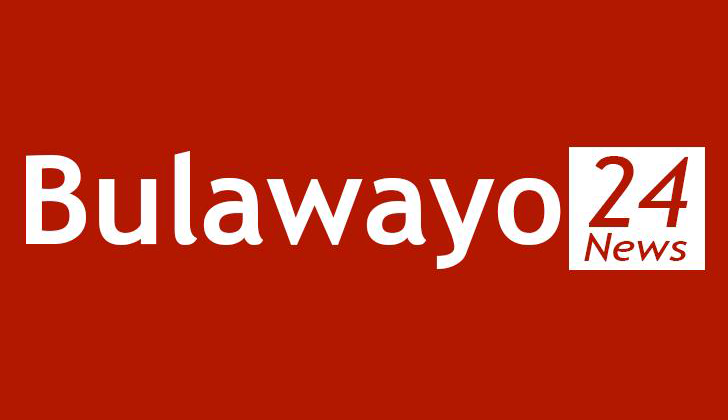 The systematic erosion and obliteration of the Ndebele nation is on course. Those bent on eradicating the Ndebele culture, language and identity have successfully suppressed and continue to celebrate it under the auspices of 'Unity Accord'. Brick by brick the Ndebele culture, language and identity is mercilessly being consumed and integrated into the Shona culture, language and identity. This has created a country of festering ethnic strife which can never be at peace.
As we begin the month of December, the regime will propagate lies and extend a hand of fictitious friendship to the victims of the 5th Brigade. State organs and media will shout slogans, praising uMdal' uNyongolo 's wisdom. Some will even shed crocodile tears at the same time wrongly pronouncing our names. Millions of dollars meant for the development of the former curfew areas will be spent on activities that glorify the regime and the broadcast will be filled with Goebbels propaganda through fronting of few Ndebeles. Eish, isisu bakithi. Someone sold his birthright for a bowl of soup. At the same time, those who led us into the belly of the beast, will be all out trying to genuinize the AU, singing praises of how important it was to sleep with the regime as if the AU really ended the atrocities. Justification will be the order of day , everyone advancing reasons of how important it was to be suffocated for more than two decades.
In the mist of all these pack of lies and propaganda, the extent and potential ethnic strife within Zimbabwe today is indeed sobering. It now makes sense to me that in a world where almost anyone can get hold of an arsenal of fearsome weapons, the smallest and the most obscure groups must be taken seriously. Again it makes me wonder whether they will ever be a time for Zimbabwe to move beyond the current tide of bitterness and anger which has consumed it for thirty-some years as it has become too divided to progress and or reach a common purpose.
The slogans such as 'One Zimbabwe One Nation' have become meaningless. All mottoes have led to a lack of trust in words such as democracy and freedom. Within all these sweet and progressive slogans and mottoes, no one has fiercely braved storms and tempests of violence, unemployment and hopelessness like the Ndebele nation, yet they are expected to be patriotic. Probably it is proper for me to firstly define the words nation and state as we tend to use them interchangeably yet they are not really synonyms and I am also quite aware that ZANU-PF government has used these to create and promote confusion and patronage.
A state is a politically organised body of people occupying a defined territory and a nation defines people within a common language, history, culture, religion or even just a feeling of national unity. If a nation and state share the same boundaries, they form a political unity known as a nation-state. The populations of what are commonly called nation-states are usually a mixture of several ethnic groups as it is Zimbabwe. They may be gathered under one flag for reasons of security or because it made economic sense. Such nation-states do not make for the most harmonious or stable of societies with Zimbabwe as a perfect example.
In the mist of this, the widening horizons and industrial expansion has led to governments to control resources and define their territories. Political frontiers have become firmer and the concepts of nationhood and national-duty stronger and this is where Patriotism can be a positive force if it rallies citizens to give their best to make their country better. But if a nation's drive for greatness becomes selfish and ruthless, patriotism can turn into nationalism as we always witnessed in Zimbabwe. Unfortunately nationalism has been a major influence in deciding what the modern world is like.
As nationalism within a nation-state develops, minorities within borders often come to be regarded as a threat with Zimbabwe as an example. So they are discriminated against, their languages, traditions and religions suppressed in an effort to absorb them into general population like what ZANU-PF government has done and still continue to do. This leads to repressed minorities to jealously preserve the symbols of their national identity, clandestinely if necessary. Their traditions take on an almost mystical significance. Patriots, their exploits suitably embellished, become folk heroes. Obscure legends take on a status of national epics. A minor point of ethnic pride becomes a principle worth dying for hence echoes advocating for secessionism in Zimbabwe.
Grievances are nurtured and a baton of bitterness is handed down from generation to generation with the GUKURAHUNDI as a relevant example. Decades later, the smouldering embers of resentment are easily fanned into flames of hatred and the world has another ethnic conflict!
Therefore it is clear that what the Unity Accord tried to achieve didn't materialize because ZANU-PF negotiated in bad faith. The Unity Accord became nothing but a grudging truce, with combatants glaring at each other across temporary ceasefire lines and that wasn't peace! It became a good example of how new alliances that leave former allies as potential enemies don't bring peace and neither do ineffective treaties based on a past buried in very shallow graves as the Unity Accord was. The Unity Accord was simply a continuation of the suppression and marginalisation of the Ndebele nation within courtship.
Schools in the former curfew areas have been crumbling ever since and non-Ndebele speaking people are appointed to teach isiNdebele of which some cannot even read the language. Hospitals are dysfunctional, roads and industries are beyond rehabilitation. Industries, companies and businesses continue to close since the Unity Accord. This has been and continues to be, a political strategy to utterly Obliterate and remove the Ndebele language, culture and identity so Shonalising the country.
For the Ndebele nation to preserve its language, culture and identity, a long march in ending recriminations must be begun because these recriminations have been an artillery for ZANU-PF to keep its marginalisation policy intact. The worn-out dogmas which for too long have dominated Zimbabwean politics must be ended. A two-stream policy, with ChiShona and IsiNdebele flowing side by side with equal and fair recognition must be adopted and practised. Protecting our identity its a matter of life and death. This should be done to avoid passive resistance which is looming.
Source - Dingilizwe Mpondo Africa Studies
All articles and letters published on Bulawayo24 have been independently written by members of Bulawayo24's community. The views of users published on Bulawayo24 are therefore their own and do not necessarily represent the views of Bulawayo24. Bulawayo24 editors also reserve the right to edit or delete any and all comments received.