Opinion / Columnist
Is power a cancer for African leaders?
19 Dec 2015 at 08:34hrs |
Views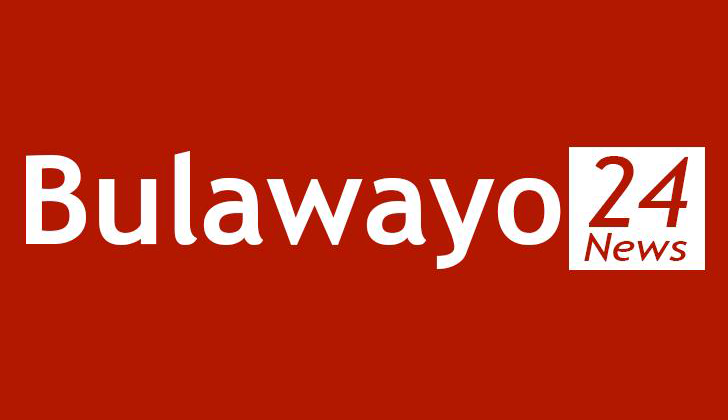 As Rwandans go to the polls to vote on whether presidential limits should be lifted or not, possibly paving the way for Paul Kagame ruling the tiny east African country till 2034, that ever-embarrassing question always uncomfortably crops up - why does it seem that African leaders have an insatiable greed for power and have an unshamed propensity to do everything in their arsenal to stay in power 'till death to us apart'?
Today, in Burundi people are brutally butchering each other ever since their president Pierre Nkurunziza refused to relinquish power after he completed his constitutionally-mandated two terms.
He justified his decision by saying that his first term did not count, as he was chosen by the legislature and not through a nationwide presidential election.
Granted, whatever the legality or illegality of his so-called reelection, why would a leader - who claims to be there to serve his/her nation - rather see his/her fellow countrymen and women slaughter each other and raze the nation to the ground, as a result of his/her disputed decision to be in office - and yet still hold on to power?
Would it not be fair to assume that a real leader - no matter how he/she feels justified to run for office - would rather humbly stand aside in order to save his/her country?
So what type of leaders do we have in Africa?
Is it not safe to assume that most bloodshed on the mother continent has been an unfortunate result of dictatorial leaders who have ridden roughshod over their own constituents?
The primary problem with our leaders on the continent is that they want to be worshipped. Having experienced being hero-worshipped for 10 years, they can never imagine an ordinary life without that anymore.
Our leaders should realise an uncomfortable truth - that they are elected to serve the nation, not for the nation to serve them.
Serving means, as Christ Jesus showed, getting on one's knees and washing the nation's feet.
However, we have the misfortune of leaders who want us to get on our knees and wash their feet.
A leader leads. He/she should not rule. That means he/she should be in front, and not on top, of the nation.
In battle, as a hypothetical example, the leader should be in the front of his/her army. He/she should be willing and prepared to take the blows for his/her army.
However, in Africa, we have leaders who would rather the nation shielded them, thereby taking the blows for them.
As they say, power corrupts, but absolute power corrupts absolutely.
Similarly, we, the nation, should understand these facts, and make our leaders realise that we chose them to serve us. Let us not hero-worship our leaders. If anything, they should, instead, worship us as we put them in that office.
We are effectively their employers, as we also pay their salaries through our taxes.
No matter how 'good' a leader is, there is no reason to hero-worship them. This creates in them that sense of invincibility and indispensability. As with Paul Kagame, he truly believes that he made Rwanda what it is today, and no one else can do a better job that him.
Unfortunately, his countrymen and women seem to believe that.
Leaders should know that 'ushe madzoreranwa', no matter what great work one did for the nation, they have to pass on the baton, as fresh minds have fresh ideas that move the country forward.
The nation does not owe them anything. They were serving their nation.
No wonder we all have such great and everlasting respect and love for Nelson Madiba Mandela. He epitomised real leadership.
Another reason African leaders refuse to leave office is that they have dirty hands.
Most of our leaders on the continent have been involved in massive corruption and gross human rights abuses whilst in office, and fear prosecution after relinquishing power.
Is it not interesting to note that when Laurent Gbagbo was handed over to the International Criminal Court (ICC) - after committing so much human rights violations, subsequent to his refusal to concede defeat in 2010 after losing Cote d'ivoire's presidential elections - he suddenly fell sick and claimed that he was incapacitated to stand trial.
Numerous heads of states stand accused by their own constituents of looting millions of dollars in public funds, and acquiring properties through dubious means.
Is it then any wonder why sitting heads of states on the African continent are so opposed to the ICC?
Additionally, their push for sitting heads of states not to be prosecuted is a self-preservation measure that will ensure that they do all they can to stay in office.
Another factor is that our leaders seem not to realise that there is life after presidency. They seem to over-glorify this office, such that they feel that resorting to being an ordinary citizen is somehow a demotion.
This reasoning is not only warped, but perverse.
A glimpse at the lives of the late Nelson Mandela, Thabo Mbeki, Kenneth Kaunda, Ketumile Masire, Festus Mogae, Sam Nujoma, Pohamba and other former presidents shows that there is so much one can do.
With all the experience, knowledge, statesmanship and networks gained from years in office, there is so much one can still contribute to the nation, if not to the continent.
I have admiringly seen how former Botswana presidents spend their time raising funds and awareness on pertinent causes - something also wonderfully done by Nelson Mandela and Kenneth Kaunda.
Thabo Mbeki has been involved in several intermediary roles in peacemaking on the continent and has been an influential academic in his own country.
Why would any leader not feel a sense of fulfilment and satisfaction when they spend their time on the ground actively impacting on people's lives on a day to day basis?
I believe that is even more gratifying and liberating that during the presidential years.
It is time African leaders looked themselves in the mirror and took a serious and honest self-inventory and introspection into their real motives for being in office.
If they find that their motives are questionable, instead of seeking another term, they should, in fact, resign.
Tendai Ruben Mbofana is a community activist, communications consultant, journalist and writer. He writes in his personal capacity. He also welcomes feedback. Please call/WhatsApp +263782283975, or email: tendaiandtinta.mbofana@gmail.com
Source - Tendai Ruben Mbofana
All articles and letters published on Bulawayo24 have been independently written by members of Bulawayo24's community. The views of users published on Bulawayo24 are therefore their own and do not necessarily represent the views of Bulawayo24. Bulawayo24 editors also reserve the right to edit or delete any and all comments received.