Opinion / Columnist
Women of Zimbabwe unite and document a Manifesto for Women
27 Dec 2015 at 18:00hrs |
Views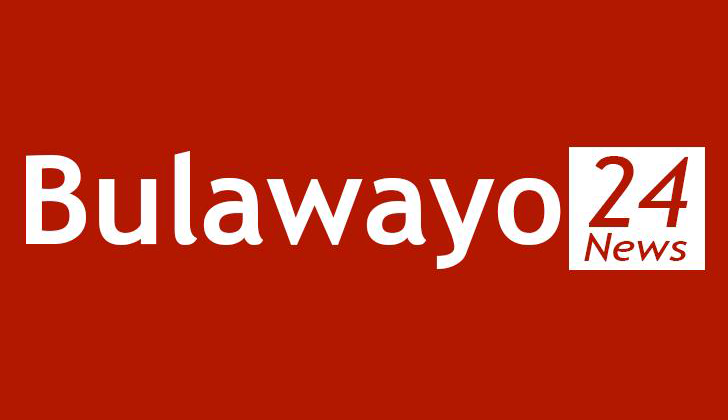 While we were in the middle of celebrating the golden 16 Days of Activism Against Gender Violence, we recognised too that also the 29th of November was a month that was set up to give a deep thought about International Women's Human Rights Defenders Day, it would be befitting this December 2015 to ask Zimbabwean scholars, educationists, social scientists, psychologists, politicians, evangelists and activists to work together for a non-partisan women's manifesto that will bring awareness among Zimbabwean women, issues pertaining incidences of violence, marginalization of women and girl children in our societies.
In this document: Zimbabwe Women's Manifesto we wish to highlight numerous challenges that affect women and girl-children in our societies today. The number of children, girls and young women are sexually abused on daily basis. Domestic violence is the order of the day. Child marriages are reported in our social media very often and gray area could be much more than we may all imagine it to be.
For goodness sake we are in the second Millennium, our women and girl-children should have it better, we women are enlightened and educated enough to fight social evils bedevilling us as women and we should be in a position to set values and principles for our coming generations.
To ask the women of Zimbabwe to document a Women's Manifesto is not a rocket science at all as most countries in the Sub-Sahara have done it: to name a few, South Africa, Ghana, Zambia have their own Women's Manifesto, why not Zimbabwe. Our problems are too big to let the men folk determine our future.
This document will be a guideline; reference point to define what is a woman in Zimbabwe in the second Millennium, her challenges and how to rise up to those challenges. A woman's Manifesto is a document that enlightens our daughters, give answers to most complex issues regarding our diverse cultures and traditions and the exponential global development trends.
The themes of the manifesto should be, but not limited to the sum below:
- Women empowerment and public participation
- Poverty elimination and eradication, extreme poverty and the exclusion of rural women and children in the national budget
- Women's right to personal health, "illegal" and unsafe abortions, absence of reproductive health rights, low life expectancy
- High rate of maternal and infant mortality
- High rate of child-brides, Zimbabwe tops the list of countries that have child brides
- High rate of rape to women and children mostly in close family circles
- Rise to HIV/AIDS and promiscuity
- Cultures are very undemocratic as they impede the voices of women (Women are still considered children to this date)
- Social practices that are justified in the name of traditions at the detriment of the woman
- Treatment of widows and disabled women in our society (Umfelokazi yinhlamba yama Ndebele) translated (To be a widow is an insult according to Ndebele culture)
- How are women and children affected in conflict situations (Murambatsvina of 2005 and the general elections of 2008)
- How are women affected by media and how does the media view women in Zimbabwe (Miss Zimbabwe, Prostitution)
The Zimbabwe Women's Manifesto will assist women in redefining their rights in our societies under the 1992 conventions on the Elimination of all forms Discrimination against Women (CEDAW) and its commitment under the Beijing Declaration and Platform for Action and its Outcome Document and also other international conventions that promote gender equalities.
A Zimbabwe women's Manifesto is long overdue. There are serious and horrifying issues that need a collective attention of Zimbabwean women to address it. Women from all walks of lives should come forward and make our voices heard through a living document. Zimbabwe Women's Manifesto will create a platform for ourselves where we shall speak with one voice addressing issues that affect us as women and girls. The manifesto will be a mandate on its own that will speak for us in all societal aspects of women's lives as it shall have been written by the Zimbabwean women themselves.
I wish to appeal to all women home and in the Diaspora to come together and we produce this noble document. I will at this point take the responsibility of outsourcing the cost factor regarding this exercise. I will be able to commit myself if the women at home: house wives, market women, business women, civil servants, rural residents, experts and those in the public service take the challenge to mobilise women and gather information relevant to furnish the Manifesto.
Again this exercise is a non partisan: a women's manifesto is not a property of any political party but a document that highlights the interest of all women in Zimbabwe regardless of their religious affiliations and politics. It is a document that accommodates the input of our men folk too.
Nomazulu.thata(at)web.de
Source - Nomazulu Thata
All articles and letters published on Bulawayo24 have been independently written by members of Bulawayo24's community. The views of users published on Bulawayo24 are therefore their own and do not necessarily represent the views of Bulawayo24. Bulawayo24 editors also reserve the right to edit or delete any and all comments received.