Opinion / Columnist
Injiva must shun crime
01 Jan 2016 at 11:34hrs |
Views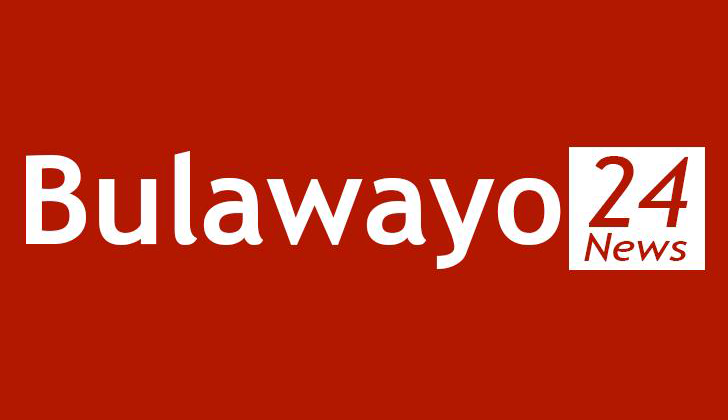 Zimbabweans working in South Africa bring colour and verve when they troop back home for the festive season.
Some of them are showmen, out to demonstrate that they have it all - money, nice cars, the best clothes, brains and so on. However, as they trek back home the injiva also bring along a spirit of crime. In saying this, we are not accusing every one of them of having criminal or ostentatious tendencies. No. We actually think that a majority of them return home to enjoy themselves honourably. It is the minority that gives everyone a bad name.
At this time of the year, the Press is awash with stories of assaults, thefts, murders and gun crimes involving injiva. This concerns us.
On Saturday, Mpendulo Ngwenya, 21 returned from Egoli to his rural home in Tsholotsho and demanded sex from his 20-year-old girlfriend, Talent Mvundla. She refused. This angered Ngwenya who clubbed her with a knobkerrie into a coma. He also beat up Mvundla's sisters, Nkazimulo and Yenzani and fled.
Another injiva, Mandla Ndlovu, 36, hammered and sjamboked Elliot Zondo, 43, on Monday last week after he had found him having sex with his wife, Sipho Ncube, 21.
At Inyathi, Adam Ncube, 27, who is based in South Africa, drank beer and attempted to leave the bar without paying. This caught the attention of some patrons who assaulted him.
In Chief Nyajena's area in Masvingo, Clever Dhambara allegedly murdered his wife's boyfriend after finding her pregnant. Dhambara who works at a lodge in Durban had spent the year in South Africa to find Chipo Mushonga pregnant on December 23. In anger, he reportedly fatally stabbed Onisimo Mudzipurwa. Dhambara appeared in court facing a murder charge and was remanded in custody to January 14.
At Mupandawana Growth Point in Gutu on Boxing Day, Timothy Mabika, 46, stabbed five men on their buttocks after one of them made fun of the fall in value of the South African rand. Mabika, who works in South Africa, was unhappy that Trymore Jazira, one of his victims, had the nerve to deride the rand yet he (Mabika) was buying him beer.
In another case, a Bulilima man ended up being admitted into the United Bulawayo Hospitals Intensive Care Unit (ICU) after an injiva assaulted him with a wheel spanner and sjambok as punishment for blocking the road with his donkey drawn cart.
Thomas Mutika was driving along Gonde-Muke gravel road in Bulilima when he encountered Prayer Mtimwe, 23, with his cart ahead of him. Mutika was offended by Mtimwe after he allegedly took time to give way to his vehicle resulting in the impatient driver persistently honking. An altercation ensued.
Mutika was arrested and appeared on initial remand before Plumtree magistrate, Livard Philemon, facing an attempted murder charge. He was remanded in custody to January 11.
These are only a few of the crimes that have happened since the beginning of the festive season last month involving our brothers who work down south. It is primarily men who are based in that country, not in any other country and also not women who work abroad. In almost all cases, they are the aggressors.
Why?
We argue it all has to do with the showmanship we noted above and the paternalistic attitude that they have it all; they are the top dogs in town, and in rural areas too. Perhaps they also take after the crime culture in South Africa.
Reports say South Africa's murder rate of 33 per 100,000 is more than five times higher than the 2013 worldwide average of 6,2 per 100,000. The murder rate among young black men in some communities is 300 to 400 per 100,000.
It rose for the third straight year in a row as 17,805 South Africans were murdered in 2014, leading to approximately 49 murders per day, an increase of over 4.6 percent over 2013.
Statistics released in October last year indicate that house robberies reached their highest ever annual recorded total, increasing by 5.2 percent to pass the 20,000 mark for the first time. Street robberies increased by around 9.7 percent compared with the previous year. Every day, on average, 207 cases of street robbery were reported to the police. Vehicle hijacking increased by 14.2 percent while business robbery is now four times higher than in 2004/05.
We implore our brothers to shun destructive cultures. They must return home to rest and be merry, not to commit crime.
However, we regret that some of the offences, particularly crimes of passion reflect some of the negative consequences of migration. A man relocates to South Africa to labour for his family for a year, only to return home to a pregnant wife. It can be a shocking experience that can trigger a negative response.
Having said that, we advise that violence does not pay.
Source - chronicle
All articles and letters published on Bulawayo24 have been independently written by members of Bulawayo24's community. The views of users published on Bulawayo24 are therefore their own and do not necessarily represent the views of Bulawayo24. Bulawayo24 editors also reserve the right to edit or delete any and all comments received.