Opinion / Columnist
Somebody please advise MDC-T's Obert Gutu to shut up
13 Jan 2016 at 05:08hrs |
Views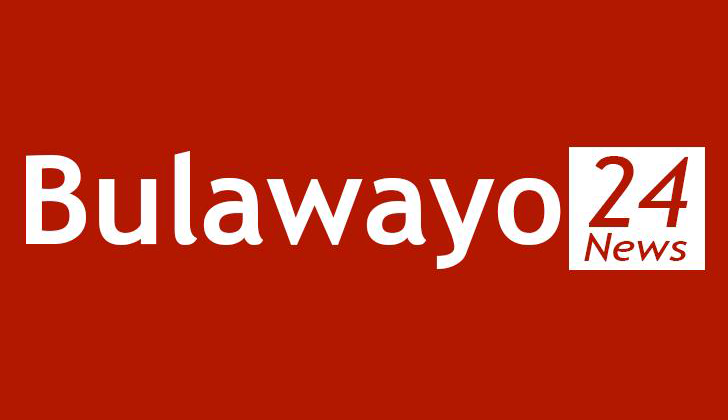 Slow down, or shut up completely, sir! This is a piece of advice that yours truly, the writer of this column, will give the next time he meets the spokesperson of the opposition MDC-T party, Obert Gutu.
We do not believe that Gutu, a lawyer by profession, is a bad guy, being a clean-shaven fellow given to ordinary delights like soccer where he supports some of the smarter teams in Zimbabwe and Europe and, in his other life, takes a lot of time engaging in banter on the subject.
The problem some of us find with him is his politics, not that he is committing a crime.
The opposition MDC-T is a poisoned brand because of its treacherous politics of being a foreign founded and funded party whose raison d'etre is the reversal of the revolutionary gains of Zimbabwe.
Zimbabwe attained its independence in 1980 on the back of a protracted armed struggle that killed about 50 000 black people whose only crime was being on the side of those fighting to reclaim their space and dignity that had been violated by European colonialists for close to 100 years.
Independence was supposed to be restorative and redistributive — and the leadership did well to steer away from being retributive against the minority that dispossessed the majority.
Thus the restorative and redistributive aspects of independence saw in political terms people attaining sovereignty and self-determination and the redistribution of resources and means of production, the most important of which is land.
Being so important, the land question has long been a drawn out and an emotional issue which the Independence Government handled delicately for close to 20 years, the latter of which was under increasing pressure from peasants demanding arable land.
When the ruling party finally gave in to demands of the majority who made its supporters, it crossed the proverbial Rubicon.
And primed by socio-economic pressures emanating from the ill-fated austerity measures of the early to mid-1990s, Zimbabwe got its first major political party that was largely inspired by the need to defeat the majority cause of land reform.
That is when the minority whites on the farms and mines came out of their shells to support MDC, launched in 1999 as a counter-revolutionary party.
That is how the West began punishing Zimbabwe via declared and undeclared sanctions, with the open and covert encouragement of the MDC its leader, Morgan Tsvangirai, who called for various sanctions on the country, including asking South Africa to cut oil and electricity supplies to Zimbabwe.
The MDC became an anti-Zimbabwe outfit, which it is to this day.
To speak for it is to speak treachery and evil.
Which makes it a pity that some nice guys in society can be part of that treacherous project.
Gutu is one of them.
He took over the national spokesmanship of the MDC-T about two years ago, having been spokesperson for Harare province.
He tries rather too hard in this task of being the spokesperson of the puppet sell-out party, which should weigh on his conscience.
His coping mechanism, it appears, is to talk so loud and so strident with his head so that it makes so much noise that his heart, which should know better, does not disagree.
That is some psycho-analysis for you.
Thus our Gutu is given to making wild claims, such pontifications as come from his head that it often becomes self-defeating and rings ever so hollow.
Just take one of his latest statements in the news, as he dismissed the so-called People First project and its leader, Joice Mujuru, who were said to be tapping into the MDC-T constituency.
"It's a blue lie to allege that Joice Mujuru is attracting support from MDC-T structures," he was quoted as saying.
"The MDC- T remains the largest and most popular political party in Zimbabwe.
We're the real deal; the only game in town. Joice Mujuru might be a threat to the faction-ridden and crumbling Zanu-PF and other small, fringe opposition political parties but certainly, she is not a threat to the MDC–t. In a free and fair election in Zimbabwe, we can beat any political party hands down. We are the Goliath of Zimbabwean politics; absolutely no doubt about that!"
This is vintage Obert Gutu.
He does not have a sense of scale or proportion — indeed what can constitute a blue lie (which if somebody says supporters are rejecting the failed MDC-T, isn't.)
He hopes that by repeating the mantra that "MDC–t remains the largest and most popular political party in Zimbabwe", it will one day become true.
He enthuses in what he believes are factions in Zanu-PF and daily sees the ruling party crumbling yet seems to forget that the most vulnerable party in the country is his own, which has split into no less than five formations in the last 15 years and may as yet split in the next two.
But it is his imagery that is his major undoing as he is inspired, nay, often given to affectation and extremity.
Look, now, he calls his party a Goliath!
Goliath is hardly complimentary unless somebody lusts after brute force, plunder, ungodliness, bullying, all of which evil attributes are defeated by a simple act of godliness, though.
So we could not help a chuckle when on Facebook an opposition supporter posted his revulsion at Gutu's imagery, to which someone from People First bragged that they were the David.
It was illustrative.
In the past Gutu has described the ruling Zanu-PF as the Al Qaeda, Boko Haram or Taliban, without fully drawing a careful analysis of the same imagery.
Just last week, he issued a statement titled "Zanu-PF regime is now a de facto terrorist organisation" which typically was full of sound and fury but bereft of substance.
It would appear Gutu watches a lot of western cable news and is so imbued in its language and that is why his own diction is the diction of CNN and he imagines that America's enemies such as Al Qaeda are his own.
We wonder whether the good lawyer has taken time to study political communication as a serious academic interest.
Being no experts ourselves, we can just guess that if he did, he would soon realise just how so low marks he could score in that discipline.
After all is said and done, we wouldn't mind advising him, watching an Arsenal match with him over a beer, to just slow it down or shut up.
Being the spokesperson of a treacherous, sell-out party is bad enough for an otherwise good gentleman lawyer like Obert Chaurura Gutu.
Source - the herald
All articles and letters published on Bulawayo24 have been independently written by members of Bulawayo24's community. The views of users published on Bulawayo24 are therefore their own and do not necessarily represent the views of Bulawayo24. Bulawayo24 editors also reserve the right to edit or delete any and all comments received.