Opinion / Columnist
How JZ Moyo got the name 'Ziyapapa'
17 Jan 2016 at 09:03hrs |
Views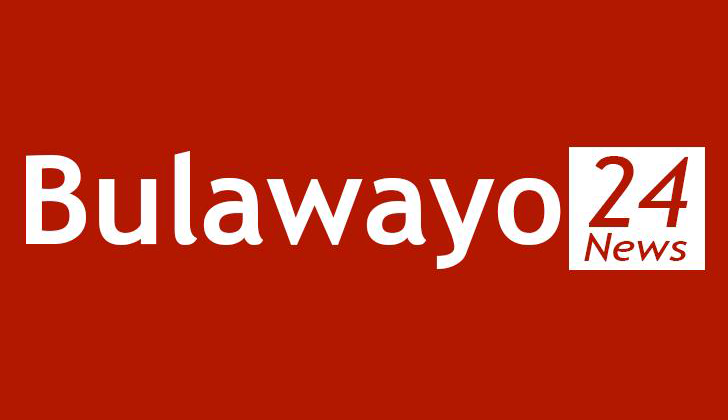 JASON Ziyapapa Moyo, son of Tamuhla, hailed from Matobo District's Donkwe-Donkwe area. His mother was a MaNyathi of the Babirwa people.
Both Mdongo and Tafi Zibuya were Tamuhla's brothers, all belonging to the Talawunda ethnic group. Donkwe-Donkwe is a SiNdebele corruption of a Tjikalanga word meaning mountain. However, in Tjitalawunda it means a big rock (idwala). Dombwe Ntombwe, the correct version of the name, thus refers to a big flat rock with a small rock. Threshing of sorghum was done on such geological formations which also had small pools of water, (matibi).
The area where JZ grew up was under the aegis of the London Missionary Society (LMS), now the United Congregational Church of Southern Africa (UCCSA) which earlier on had been entrenched at both Tjimali and Centenary. He attended one of the LMS schools, namely Manyane where he was taught by, among other teachers, Joshua Mqabuko Nkomo. At the time Reverend Mongwa Tshuma (uSeka Jessi) was the schools superintendent for the LMS's Tjimali circuit where he was in charge from 1917. At Manyane he did Primer 1 after which he went on to do Sub-Standards A and B.
JZ then proceeded to Zamanyoni where he did Standards 3 and 4. At that tender age JZ's leadership qualities were beginning to manifest themselves. Besides, he was an athlete of rare quality, a gifted short distance runner. As a result, he was adopted by the Reverend Cecil E Seegar, an LMS missionary based at Dombodema Mission near Plumtree. Reverend Mongwa Tshuma had recommended the young JZ to Reverend Seegar. Each time the Reverend Seegar visited Zamanyoni School where the Reverend Mongwa lived, he asked JZ to make him some tea.
While at Zamanyoni JZ was appointed school captain. According to Saul Gwakuba Ndlovu, it was at Zamanyoni Primary School that Jason acquired the name Ziyapapa. He was a splendid sprinter who, when in motion, had his hands flayed as if flying like a bird. His hands were flying, hence "izandla ziyapapa". However, I should point out that one informant informed me many years ago that JZ was born in the year when a white policeman by the name of Ziyapapa was transferred from Gwanda to Kezi Police Station.
Reverend Mongwa was taken ill in Bechuanaland (now Botswana). Even as he lay on his death bed before being transferred to the Dombodema clinic, the Reverend Mongwa still remembered both JZ and Joshua Nkomo and gave a message to Saul Gwakuba Ndlovu that whatever they were trying to achieve they must put God in front (muse Ndzimu mbeli). JZ too would remember the Reverend Seegar as a friendly young white man who would ask him with a Silapalapa accent, "Jason uhambile ukuyathatha uchago lwami lwetiye? Khona uzwile ukuthi imota yami itshile eDombodema?" Jason, have you brought milk for my tea? Did you get the news about my car which perished in an inferno in Dombodema?
Apparently, Jack Mnkandla was trying to siphon some petrol out of Reverend Seegar's car in a carport. It was then dark and Mnkandla could not see properly. He then lit some matches so that he could see more clearly. There was a mighty explosion and the resulting fire engulfed both the car and the carport. Mnkandla wanted petrol to dry clean his clothes in readiness for a concert that he was going to attend.
It was then time for JZ to move on to Mzingwane Industrial Government School. The institution started at Tsholotsho but the outbreak of malaria forced it to relocate to the higher and cooler Umzingwane. The principal at Mzingwane Industrial Government was John Hammond whose father the Reverend Hammond opened Plumtree School. Principal Hammond could not help observing that JZ had something special about him. John Hammond would later be transferred to Goromonzi, the first government secondary school for Africans. Mzingwane offered several industrial courses such as Building, Agriculture, Carpentry, Leather Craft and Stone Masonry. JZ pursued a two-year Building course. More significantly, he was appointed the school's captain making him the youngest captain in the history of the school. JZ still excelled in athletics and was part of the Mzingwane sports contingent that used to visit Tegwane School for the sports competitions. JZ was a champion in 100m, 200m and the short distance relay team. His competitor was one Alexander Mbizo of Tegwani School.
JZ was at Mzingwane Industrial Government School for two years, 1943-1944. Armed with the famous and prestigious "blue card" he moved to Bulawayo where he cut his teeth in politics. Mzingwane had been a political hot bed. It is no wonder that many of its graduates became politicised trade unionists, nationalists and leaders of the armed liberation struggle. Moving to Bulawayo would see qualified black builders such as JZ face discrimination from their white counterparts who would not countenance competition from blacks. At the time Bulawayo was witnessing unprecedented industrial boom following the cessation of hostilities in World War II.
It was the "Colour Bar" on the labour market that radicalised the political opinion of JZ and others. They unionised and built umbrella trade union movements that brought together the disparate black trade unions. Trade unions became the stepping stone into nationalist politics. When living in exile in Zambia JZ was referred to by colleagues as "Diliza", the destroyer. Apparently, he pulled down/demolished a wall he had built in protest over some injustice. Jane Ngwenya remembers Dumiso Dabengwa referring to JZ during the Lusaka days as "Diliza".
JZ was instrumental in the formation of African Artisans Workers Union of Southern Rhodesia. At the time JZ was working in close liaison with Reuben Jamela, the man who was terribly savaged by a mob during the burial of Zapu's Vice-President Tichafa Samuel Parirenyatwa in Mrewa in 1962. Jamela, like JZ, had a Building qualification which he obtained from the American Methodist-run Mt Selinda Mission. The two, in collaboration with Joshua Nkomo, established the Southern Rhodesia African Trade Union Congress (SRATUC), an umbrella body of African-led workers' organizations.
A little earlier JZ attempted to join the Matabele Home Society (MHS) but faced a brick wall when he was reminded he was not Nguni whereas MHS was open to people of Nguni stock. Joshua Nkomo declined to join the politico-cultural organisation as he was not comfortable with discrimination on the basis of ethnic identity. His younger brother though, Stephen Jeqe Nkomo, did join the MHS on account of his mother MaHadebe who was Nguni. JZ reacted by forming a Kalanga-based Bakalanga Kwayedza Cultural Society where he worked with people such as Knight K Maripe who worked for the Rhodesia Railways (now the National Railways of Zimbabwe, NRZ). Maripe was an active member of the trade union movement.
It was at that time that JZ worked closely with Joshua Nkomo who himself worked closely with the Reverend Thompson Samkange who was the President of the old African National Congress (ANC). Others that he worked with included Grey Mabhalane Bango, William Sivako Nleya and Sikhwili Khohli Moyo who was an official of the trade union representing postal workers. His association, in particular with Joshua Nkomo, who later became the President of the ANC, saw JZ join the same political movement. That was the beginning of his political career, a career that would see him lead the armed liberation struggle from Zambia.
JZ realised much earlier than most people that the armed liberation struggle was inevitable if motherland was to be freed. Next week we trace his life in exile and his role in championing the struggle for independence. He died in January 1977, as explained in last week's issue.
Source - sundaynews
All articles and letters published on Bulawayo24 have been independently written by members of Bulawayo24's community. The views of users published on Bulawayo24 are therefore their own and do not necessarily represent the views of Bulawayo24. Bulawayo24 editors also reserve the right to edit or delete any and all comments received.