Opinion / Columnist
'Time is no healer to heartbreak'
24 Jan 2016 at 06:05hrs |
Views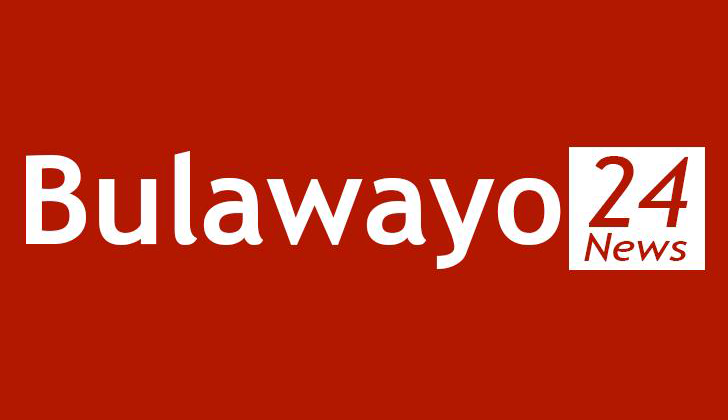 Life is complex. It has its ups and downs. There are times when our hearts are on fire because we are heartbroken and sometimes they are on fire because we are experiencing the best time of our lives. Hearts on fire is a column where people get to share their heartfelt experiences of heartbreaks and all. We have all been there, and now I think it's time for us to share and tell each other how we got through it all, let's have fun and share our stories. This can help someone who is going through the same phase in life, please remember that no names will be published.
I want you to share your stories, the ones about the breakups that left you in pieces and how you were able to put yourself back together. You can even share the good times too when life feels right and you are sitting on top of the world. Let it come from your hearts of hearts. We would love to hear from you. This week we will open the column with a heartbreak story that is shared from the heart and so I wait to hear from you! emailto:heartsonfire909@gmail.com.
One day I was a bit down and I felt so defeated. I had been cheated on and badly treated, I had been thrown in the deep end and in the inside of me was a burning sensation of anger. I took the last money I had and went to buy a very expensive Louis Vuitton handbag as shopping therapy always did it for me but that did not soothe my heart on that day. I went on to call my sisters who were my partying buddies and I forced them to join me as I was going to handle the bill. We drank all night until I was broke and it was time to go home.
I got home and I desperately tried to cry myself to sleep but I couldn't, I phoned the person who had angered me but they would not take my call. I lay in bed wide awake and it was as though alcohol had evaporated from my system and I think at that point I lost my mind. If doctors were not sworn to a code of confidentiality they would have given comedians an interesting script. I went from one doctor to the next asking for a heartbreak painkiller and I was not joking I desperately needed it, the pain I felt was unbearable. No amount of laughter and fake smiles could soothe the pain and no amount of shouting and sending nasty messages could ease my pain.
I was mad. I could not believe what had happened. I spent every minute and second I had to spare staring at myself in the mirror looking for answers I did not get. I questioned myself and tried to find possible solutions but I could not. I had lost it, I was insane yet to the world I was the strong sane woman and everyone expected me to get over the heartbreak. I was even afraid of telling people the exact way I felt and what I was going through because I had to make them believe I was a strong woman who could not be moved by anything yet on the inside I was shattered and in pieces.
I remember talking to a close friend and suggesting I should try super glue to mend my heart and they laughed their lungs out because they thought I was making a joke and little did they know I meant every word I was saying. The pain was unbearable and at night as the world shut down and everyone drifted away to dreamland I lost my sanity. I talked to myself, I even had personal and intimate conversations with my walls and even acted out some short drama and questioned myself and waited for answers that never came because I was questioning the wrong person. I did not have the answers.
I was at the salon every three days changing my hair and getting my nails done and now I understand why I did that. I was hoping the heartbreak would go with each and every style I changed yet it remained in me. My heart bled and it was unbearable and I diagnosed myself and gave my heart self-medication of pain killers. I wanted to cry it all out but I could never, I cried and stopped but the pain remained tattooed in my heart. I was in pain as if a sharp spear had been put through my heart. I did not know what to do. I could not move on with my life, I could not bear it, I could not go on as though things were normal. I planned and plotted but my conscious never allowed me to execute my plans. I was stuck in the mud and it was painful.
During the day I had to put up a normal face. I laughed, went about the day as if things were normal yet they were not. I laughed but my eyes were cold and no one noticed that, I yearned for someone to ask me what was wrong so I could pour out my heart but that question never came so everything remained bottled. I longed for a hug and an embrace, just for someone to hold me close and tell me everything will be alright but that too never happened and even today I still long for that hug and pray to God it will come. The pain was new with each day. I wish to meet the person who coined the saying "time is a healer" and maybe they can tell me what they meant because time has never healed me, instead it kept the pain fresh. I never stopped hurting until 5 years later.
In all this I think I lost my sanity, I went to see a certain doctor and that day I sat quietly and patiently in the queue which I hardly do because I always work my way to the front of the queue and before I know it I am in the doctor's office by pretending I have an emergency, yes, I am that impatient. So that day I followed procedure, did everything I was told to do and when I finally went into the doctor's office I silently shut the door behind me and headed straight to the surgery bed.
Without being told anything, I removed my shoes, top and bra and I climbed on the bed and lay still looking up at the ceiling.
The doctor looked down at me a bit confused as he did not understand what had just happened so he took his stethoscope and tried to figure out what was wrong with me, moving it around my chest and when he finally could not make anything of my illness he asked me what was wrong. I told him I was in too much pain and I did not know what to do. He went round to his computer looked at the report the nurse had sent and he told me my temperature, blood levels and everything was normal so he wanted to know what was wrong with me so he could help me. I also did not know what was wrong with me that is why I was on that bed, all I knew was that I was in pain so I told him that I was in pain and my whole body was aching. I lay on the bed for a very long time and the doctor was becoming uncomfortable and I could see it so I got up and dressed up then I sat up on the bed and told him I had a heartbreak.
He looked at me in a funny way and could not believe what his ears had heard. He went blank and there was an awkward silence then he eventually asked me if I had a headache mainly because he wanted me to get something so much for my visit and I said yes and so he just prescribed painkillers for me and told me to consider counselling.
I carried on with these visits for a while as I had found a new hobby but unfortunately for me the trips to my doctors never yielded results because I was at the wrong place and they definitely do not have a cure to a heartbreak. A heartbreak is like a stubborn stain that no amount of washing powder can wash away, I think if I can invent a cure to a heartbreak I will be sold out in minutes or if I was to come up with the cure and summon people to come for portions that can heal them I would fill up the "Dome" in minutes and Cassper Nyovest would have nothing on me.
Feedback:heartsonfire909@gmail.com
Source - sundaynews
All articles and letters published on Bulawayo24 have been independently written by members of Bulawayo24's community. The views of users published on Bulawayo24 are therefore their own and do not necessarily represent the views of Bulawayo24. Bulawayo24 editors also reserve the right to edit or delete any and all comments received.