Opinion / Columnist
Someone must say the unsayable and do the impossible
27 Jan 2016 at 11:06hrs |
Views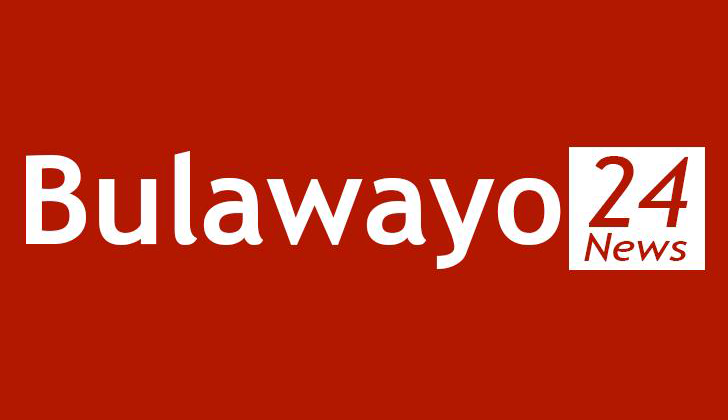 I am the Zimbabwean that can and will say No! No to shadow Missions No to A Mugabe Kingdom, No to Chinese Hegemony, No to open thievery!(12bn USD Diamonds). God is my Refuge and Strength-I shall not be moved!
I see enough exigent circumstances to push the imperative need to protect our country from colonization and force President Mugabe into the long overdue retirement from government and impede Munangagwa and the Grace orchestrated royal takeover of Zimbabwe by the Mugabe family. (Mugabe.Mugabes political extravagance needs to be stopped.
Mugabe has been misrepresenting himself to the Nation for years that the people will decide yet he was training his wife! When she talks –Mugabe zvake pachake!
RGM and his Doctor-neering Grace, and their group, have distracted our country from what we can do and what we should do, Mugabe and his "groups" have become a liability, a menace, an anti-thesis to the revolutions.
I have set January 31st T (time up day) for Robert Gabriel Mugabe (RGM).He was timely informed. "It's time for us the people to forcibly retire President Mugabe and his group
It's time for a New Zimbabwe Zeal!
I would like the Nation and President Mugabe that the Holy Spirit gave me the job and Divine power of the freedom of Zimbabweans and take the economic development leadership of Sub Saharan Africa ahead using a plan that was downloaded to me. In my opinion, it's time for a political-economic revolution in Zimbabwe. It's time to unhook ourselves from the past and move beyond history it is overdue. A revolution is a dramatic, drastic transformative change in the way we think and do our politics and the way we do industrial growth in Zimbabwe (don't confuse it with a revolt) but historically whether a revolution comes by way of a revolt is not the people's choice but the rulers one.)
I designed a revolutionary way forward which is the only system that is walking creative divine and organizational science that is crafted for the improvement of the quality of life of the individual on a design concept whose intended end is to make our society continually creative and enterprising.
Its immediate objective is the "Humanitarian strategic intervention program" that addresses the social impact on our people caused by the economic death of our industries.
Only a Pan African Sub Saharan innovated market with USD15-20tn value is Zimbabwe's power.to eradicate the 12Bn dollar debt and become a magnet for free market capital we need to address adequate scope of work of the transformation process. Our problem is RGM.
We must engage the revolution of legally stopping the illegal RGM and his Grace lot and bringing things to when VP Joyce Mujuru was in power, which was a semblance of a workability so that she can become the president with whom we can craft a workable united progressive patriotic front under the peoples design and conditions.
I believe the purging was a blessing in disguise because she got to see how the other half has been living under a ruthless, unlawful dictatorship. We are not removing government but illegal governors-it's our inalienable and indelible right to remove ineffective despots, by legal means first. Grace and Mugabe will have to come out of this royal delirious illusion that the devil has sucked them into. We are Gods people in a republic.
This purging of VP Mujuru and all the ZanuPF members is totally illegal and contrary to the intent and extant of the constitution.
It a universal code that when a custodian of the law, the constitution fails to uphold them or their intent, he automatically seizes to be a custodian of those peoples instruments.RGM is ousted with ease with that code. As we speak. The president and VP Munangagwa are, by the constitution' intent illegally and intransigently in power.
.
We must create a legal case for them to be replaced as soon as possible so that the business of political organization ends so that we can get into the organization of industrial business instead and quite rightly so. Waiting for 2018 elections lacks empathy for the suffering people on the ground who need help now.
Revolutions are divine science and are designed to tap capacity into the exponential divine state in order to take man to the next great place, It is always a better place .They can be abrupt and disruptive in a constructive way in the end. They mark the end of an unproductive complex era into a new simpler paradigm of a greater national economic realism that updates and ushers a 10 times factor growths of society It's the only Divine and scientific way ahead. Revolutions are the only way of ushering a new paradigm.(new philosophies and processes) If change is not disruptive, it cannot not be transformative, if it's not transformative it is not revolutionary and if it's not revolutionary it is evolutionary –continuous fixing of problems to no end: it will keep people in the unsatisfactory status quo enslaving people in the past and it perpetuates oppressive systems like in Zimbabwe. It suppresses free thinking and therefore creativity.
His limited, economic model, empowers foreigners, enriches his protagonists and destroys Zimbabwean businesses and ignores the people and their dreams.
The Disappearance of Itai Dzamara and the Arrests and impeding other parties to organize or group and carry on their democratic duty.
Here is RGM for you!
"Mugadza came to prominence after he was arrested for demonstrating against President Robert Mugabe at the annual ZanuPF party conference which was held in Victoria Falls last December."
Our delay is in the lack of respect of our uniqueness and selfishness, I shared the vision and strategy with a respected analyst who instead of sharing with others, but typical of self-centered disrespect and dishonor of each other, preferred to eviscerate my creativity, taking the golden nuggets to personally position oneself in their own works instead of sharing it with other leaders. He peddles my scripts as his in order to politically position himself but shows instability by running from one party to another.
Source - Hannington Mubaiwa
All articles and letters published on Bulawayo24 have been independently written by members of Bulawayo24's community. The views of users published on Bulawayo24 are therefore their own and do not necessarily represent the views of Bulawayo24. Bulawayo24 editors also reserve the right to edit or delete any and all comments received.