Opinion / Columnist
Open letter to an African Youth
01 Feb 2016 at 19:11hrs |
Views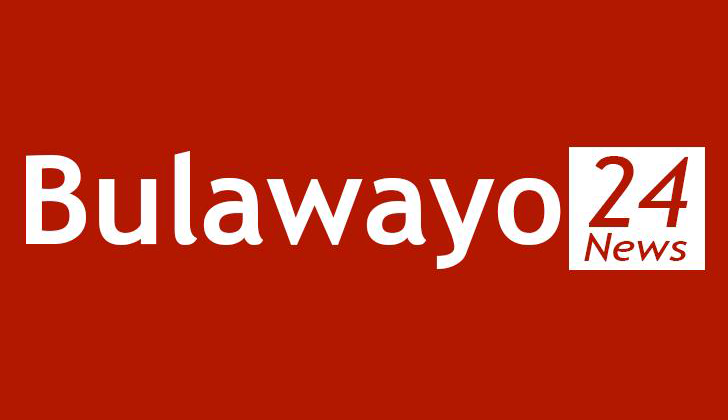 Africa Needs the Next Generation, I am so hopeful about our continent's future, Moreover, the African youth must bear in mind that they are the future leaders of Africa. I see future farmers, ranchers—, and so much more. We have future physicians and professors in Africa. We have biologists and biochemists, lawmakers and lawyers. We have technology experts and teachers, artists and athletes. Among you are future environmental engineers and energy entrepreneurs.
Look around you and you will see something else. You will feel a shared recognition of the power of education to lift the human spirit, to broaden horizons, to bridge differences. My message to you today is simple. Our nation needs your skills, your passion, your compassion, and your talents to compete and prosper in a knowledge-based, globally competitive economy.
To thrive, our communities need your leadership and commitment to civic engagement. And our families need you to succeed in college and careers—so that one day you can support your own families and strengthen your own community. Education is like a tree that bears fruit. It is not planted just so it can grow, be harvested, and left to wither. With hard work, education takes roots. It replenishes. It nurtures a lifelong love of learning. And it transforms the opportunities a family has for generations to come.
I grew up on the outskirt village of Lephong in Bushbuckridge formerly ka Mpisane. In addition, I have had to get schooled myself about agronomic education. I have loved that opportunity, and I will tell you what I have learned. I have learned that agricultural education is vital to the future of African prosperity. I have learned that agricultural educators face unique challenges—but that they also can tap into unique strengths within their tight-knit communities. I have learned that agricultural education is very much about the jobs of the future—and not a backwards-looking curriculum to preserve the past.
I cherish hearing about myriad episodes—about their innovative experiential learning projects, their cutting-edge explorations of agricultural sciences, and their deep-seated commitment to service learning and developing leaders. African regimes must continue to create quality educational access for rural students in ways that expand opportunities for the rest of their lives. As an African continent, we still have a long way to go before we reach African's goal of connecting 93 percent of Africa's students to high-speed Internet.
A high-speed Internet connection can enable students to take online courses and gain access to cutting-edge research at universities. It can bring productive outcome classes and foreign language classes to small schools with limited resources. In addition, it can help transform your career opportunities. Moreover, I am hopeful that Africa can again start making progress on issues that affect our lives and rural communities. Political Parties must get past its current dysfunction—and start to work together to help the continent. One of the vital legislative priorities right now is for African governments to pass a comprehensive Food, Farm, and Jobs bill.
The Farm Bill deliberation is especially imperative for the future of today's young people, who will be the next generation of farmers and ranchers. And just as United States of Africa is about so much more than just farming and ranching, the Farm bill is as well. It is a food safety bill. It is a research bill. It is a nutrition bill. It is a conservation bill. It is a deficit reduction bill. In addition, it is a job creation bill. No political party has a monopoly on good ideas.
The truth is that as an African continent we have so much need for improvement in virtually every sector of society, whether it is education, agriculture, the environment, or health care. Visionary advocates and leaders, like Robert Mugabe from Zimbabwe, can help drive those big changes for the better. Now, not everyone is going to be a leader who helps to transform agriculture or health care. Nevertheless, everyone has something to contribute—to his or her communities, to the country, and to the world.
For eons, Organisation of African Union members like Nkwame Nkrumah, Julius Nyerere, Samora Machel, and Thomas Sankara have distinguished themselves as leaders and achievers in their communities. Please the African Youth continue to set that example of our fallen heroes.Africa needs your idealism, your service, your get-it-done attitude, and your commitment to your own education. Make sure to get your certificate, your associates' degrees or your bachelor's degree.
Our beloved Africa needs the students and teachers to influence the next generation to pursue college and career training. We need you to lead by example. Please tell your aunts and uncles and reinforce with friends who did not get their certificate or degree, the importance of returning to school. It is never too late to get an education. Africa needs you to become the next generation of industry leaders in agriculture—who not only perfect sustainable agriculture but also grow sustainable rural communities.
Africa needs your creativity to develop the next generation of economically viable opportunities for growers, laborers, and consumers in the food, fiber, and natural resources system. Africa needs you to help lead the fight to eradicate hunger—and to be life-long food security advocates. Africa needs you to play a leading role in reducing our continent's carbon footprint through the use of second-generation biofuels and energy-efficient tillage methods.
In addition, I absolutely want to encourage African youth to think about becoming teachers and coming back to your communities to transform children's lives through educational opportunity. In the next four to six years, as many as one million new teaching positions will become available. If you want to make a difference in the lives of hundreds of children, if you want to increase social mobility and help people escape poverty, teaching is a unique call to service.
Now, when you finish reading this letter, I hope you will take with you a message of the power and importance of education. In Africa, your zip code or your socioeconomic status should never, ever determine the quality of your education.
Dr. Nelson Mandela thought that an educated citizenry, civic knowledge, and public service were the essential cornerstones of democratic government.
Dr. Nelson Mandela reminded us that ordinary people could do extraordinary things. They can help bridge the gap between the flora and fauna as it is, and the world as it should be.
I challenge you my African brothers and sisters - be one of those leaders. Help make the world as it should be. Let African youth restore the shadow of our beloved continent, the continent of minerals, gold, oil and myriads resources given by Almighty God. Let us make the African dream comes true through neither education not through bogus electoral system nor wage war but through the strong weapon called "EDUCATION"
Source - Adam Bangizwe - Nkashaka Sibuyi
All articles and letters published on Bulawayo24 have been independently written by members of Bulawayo24's community. The views of users published on Bulawayo24 are therefore their own and do not necessarily represent the views of Bulawayo24. Bulawayo24 editors also reserve the right to edit or delete any and all comments received.