Opinion / Columnist
MP Tshinga Dube, there is a big difference between telling a girl-child to preserve her virginity and empowering her to be self
09 Feb 2016 at 20:35hrs |
Views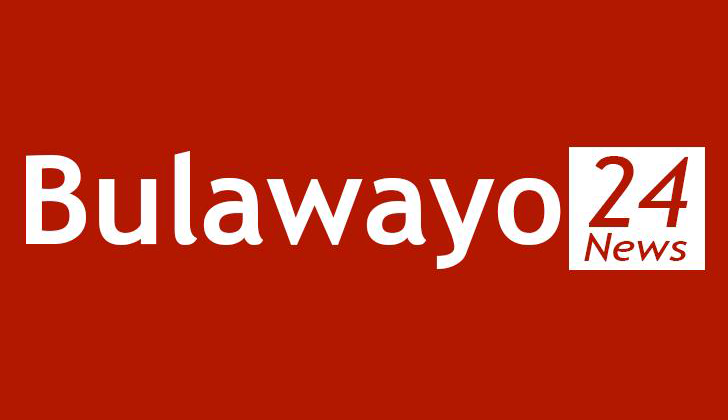 In our effort to empower our girl-children in one way or the other, our comments should be practical and not insult the already insulted girl-children who would have endured rape and serious sex abuse at the hands of persons they trusted most! Can we still afford to make a statement of upholding virginity in a country that is witnessing horrendous cases of toddlers, children, young girls, and young women raped at the rate of every 90 minutes in 24 hours tact? How does MP Tshinga Dube then categorise those girls who have lost their virginity for one reason or the other? What name are we then going to give them because certainly they are no longer virgins? MP Tshinga I am not joking below are few cases please read for your self!

Man rapes 2 year old step daughter, by Masvingo Correspondance_: 02.07.2015 New Zimbabwe
MASVINGO: A 33 year old man from Chiredzi has appeared before a Masvingo magistrate accused of raping his 2 year old step daughter. John Chisasa was not asked to plead when he appeared before a regional magistrate Collet Ncube facing rape charges. He was remanded in custody. Prosecutor Sophia Busvumani told the court that on 7 November last year, the mother left the infant with Chisasa while she went to a village borehole to fetch water. On her way to the borehole, she remembered that she had forgotten a towel and returned home where she found her daughter crying uncontrollably. As she wept, the minor kept touching her private parts with her hands. The woman asked her husband what had happened to the child but Chisasa professed ignorance. However, the mother checked the infant and noticed the little girl had sperms on her thighs and private parts. The following day, the mother took the infant to Chiredzi general hospital after the two year old started producing a bad smell from her private parts. Doctors confirmed that the baby had been raped. A police report was made leading to the arrest of Chisasa.
---
HIV+ man rapes niece; by Staff reporter; 08 July 2015 : New Zimbabwe
A KWEKWE man has been slapped with a 45-year jail term after he raped and infected his eight-year-old niece with HIV. The 46-year-old-man, of Yellow Snake Honey Mine in Kwekwe, had pleaded not guilty to raping the girl on three occasions when he appeared before Gokwe-Kwekwe regional magistrate, Amos Mbobo.
He was convicted after a full trial and sentenced to 15 years for each count. Mbobo suspended 10 years on condition of good behaviour. In passing sentence, Mbobo said the man deserved a stiff penalty considering that the child looked up to him for protection as a guardian. Prosecuting, Robert Ndlala said the man raped his niece on three different occasions and deliberately infected her with HIV. Ndlala told the court that the man was diagnosed with HIV in 2013 and was staying with the complainant while she was going to school. He said sometime in December last year on a date unknown to the prosecutor, the man sneaked into the complainant's bedroom and raped her. The court heard that the man used the same method to rape the complainant on two different occasions. Ndlala said the girl told her aunt, who is the man's wife, that her husband was sexually abusing her. The aunt, however, did not take any action and tried to conceal the heinous act.
---
Hidden in plain sight: Child sexual abuse in Zimbabwe | The Herald February 4, 2015 by Richard Nyamanhindi
Child sexual abuse is on the rise in Zimbabwe. With law enforcement authorities reporting that more than 100 girls are sexually abused every day —more than at any other time in the history of the country — it is likely that everyone will encounter children who have been sexually abused in their day-to-day activities. What should you do if you see or hear of a child who has been sexually abused? How can ordinary Zimbabweans play a part in bringing child sexual abuse to an end? It is important for every Zimbabwean to recognise and confront child sexual abuse. There are both moral and practical reasons to take a stand. Child sexual abuse is internationally recognised as a crime against children and laws against child sexual abuse vary by country, based on the local definition of who is a child and what constitutes child sexual abuse. Despite concerted effort by key stakeholders such as the Ministry of Women's Affairs, Gender and Community Development, Ministry of Primary and Secondary Education, the Department of Social Services and non-governmental organizations, cases of child sexual abuse are on the increase. Helping children escape sexual abuse is part of what we owe our children. It is unthinkable that a teacher or a neighbour would observe the symptoms of a pupil being abused and do nothing about it. Child sexual abuse involves the same imperative to act. Communities should learn the warning signs of child sexual abuse and the actions they can take when they see it, because homes are among the most likely spots for child sexual abuse. Among the poorest communities, the vulnerability to child sexual abuse, and its prevalence, are usually much higher. Government especially through the Department of Social Services often has very little presence or is sometimes thinly represented as to offer real value to local people in these areas. Communities may be the only mechanism to help affected children and households to take action against child sexual abuse. Child sexual abuse is typically hidden in plain sight. Sexually abused children are often too afraid to talk and their abusers are often close by. But there are red flags to watch for: any signs of fear, or people saying that things are going fine when it is obvious that children especially girls do not play as other children and are always withdrawn for daily normal activities. Another red flag is increased dropout rates for girls in schools. Children who are sexually abused usually do not perform well in school. Other signs include distraction or distance at odd times; writes, draws, plays or dreams of sexual or frightening images; develops new or unusual fear of certain people or places; refuses to talk about a secret shared with an adult or older child; talks about a new older friend; suddenly has money, toys or other gifts without reason and exhibits adult-like sexual behaviors, language and knowledge. So what steps can communities take when they discover child sexual abuse? First, one needs to watch out for the safety of the child or children they encounter. Children can be beaten into submission or threatened with death if the abuser discovers they are interacting with outsiders. Second, do not try to deal with child sexual abuse single-handed. People are tempted to just "get the child out." That is a very human, natural response. But child sexual abuse survivors need somewhere to go that is safe, where they will receive basic services, where they will have space to recover and where they can be reintegrated into society. Find out who is doing what about child sexual abuse in the country and in your local area. Last but not least, communities need to find out about the country's laws and what assistance is supposed to be available for a child who has been sexually abused. Beyond helping individuals, communities can help by getting the issue into the open. Short-term awareness raising and one-time meetings may not make much of a difference. But sometimes with a little re-engineering, communities can provide a real pathway to liberation for those affected by child sexual abuse — as well as some long-term protection to reduce the risk that child sexual abuse will reoccur. The author is a Communications Officer at UNICEF Zimbabwe, For comments and contributions, email: harare@unicef.org

---
MP Tshinga Dube, these are just three examples of numerous, thousands of cases of rape in Zimbabwe. These cases are real and we live to read them in the social media almost every day. I wish to know the term you are going to use to categorise such girls who have been raped by people who are in most cases relatives, the guardians; fathers, step-fathers, uncles, sibares, grand-fathers, nephews, brothers, the hands of trust!
Did you ask Guta Ramwari how these girls will be tested as proof that they are virgins? Are all going to be frog-matched to Mpilo Hospital for virginity tests? Who is going to violet their privacy; which doctor will instruct them to open their crossed legs for virgin tests? Is the Church Guta Ramwari going to authorize that? Who gives the Church the mandate to infringe on a child's most private part, a vagina?
MP Tshinga, there are many other reasons apart from rape, when girls actually lose their virginity. Playing sports, riding a bicycle or horses, some diseases can cause a girl of a young woman to lose her virginity. Losing virginity does not always mean "aha you slept with a man!"
Is it the physical presence of a hymen that the girl-child has to preserve to be called a virgin? What about those girls whose hymen got broken without their knowledge whatsoever? What do you call them? What categories are they then classified if they are found to be without hymen during virgin test? Are they then less-value human -being than virgins with their physical hymen intact?
MP Tshinga, as a politician I will never dwell on the virginity of girls only without dwelling on the virginity of boys in equal measure. If it was a fatherly advice, I think it is, I would, at the same breath, send the same message to boys to remain virgins too until they got married to their first wives. To me that makes sense to advocate morals to both genders. It is not the responsibility of the girl to remain virgin alone but the boys equally.
To emphasize the preservation of virginity on girls alone sends a very wrong message; you are saying if the girl-child lost her virginity then it is her fault? This blame-game on young girls should be abolished as it is the very issue that reduces the women and young girls and makes them objects of sex. You are pure if you don't know sex this and you are less if you know it already before marriage!
When it comes to sex there is a lot of guilt-play-game on women and young girls all the time. How many girls are blamed for being raped in our society? They did not sit properly and that is the reason why the father, the brother, the step father, the uncle raped the girl. If a two year old child gets raped, is it because she did not have diapers on, then it is her fault? Please let's think.
MP Tshinga Dube, lets visit our cultures, (give just one example among many cultural practices,) and see where girls are and young women are sexually exploited literally. If a nephew decides to get married, his wife-to-be will have to sleep with an uncle to prove that this particular woman who is getting married to the nephew is indeed a virgin! This practice has been banned of late because of HIV/AIDS scourge ravaging the country, Mr. Dube. This is a gross violation of our vulnerable niche young women! These to-be married girls concede to these practices out of fear of losing marriage altogether. Which young woman does not want to get married in our Zimbabwe society even today? How many of them get reduced because of this exposure to more than one male in the family?
MP Dube, my advice, if you allow me to, as a politician with that mandate you have, is to indeed visit these church institutions and advocate the girl-child empowerment instead. Plead with these Church institutions never to force under-age girls for marriages because that where these girls are forced to marry very old men who are HIV/AIDS sick in most cases and numerous wives.
While it was right and correct to pay attention to their invitation, it is the massage that you leave behind for them to ponder on and think. But not to smear them with "good words" they would like to hear from you, MP from Makhokhoba. Sure that message did not bring bread and butter on the girls' tables. It is some message that makes men feels good about themselves. (Going to bed with a virgin is every man's dream, it is for this reason it is used to cure HIV/AIDS)
Again MP Dube, remember too that in these churches, it is these false prophets from such churches that tell HIV/AIDS sick men to look for virgins to have sex with, to ever have their HIV/AIDS cured. One cannot just advocate for the virginity of the girl-children and end there, without us having to conclude that they are meant to cure HIV patients. This is now very common in Zimbabwe; cases of rape are related to curing AIH/AIDS. It is these powerful messages coming from these church prophets and ngangas. I wish you should have asked such pertinent questions: why virginity for whom, to cure who?
Our task as politicians is to give practical services to the people who gave us the mandate to lead them. How are these girl-children going to survive the economic down-turn without resorting to easy cash: prostitution, or relocating to neighbouring countries where they face serious hardships, xenophobia attacks? Bulawayo needs to industrialize to give those girls some semblance of decent lives. Citizens need work and not empty words that are poverty stricken.
Bulawayo needs water from the Zambezi River. Water is a basic human right never to be tempered with. Mpilo needs to be refurbished to give better health services in the region as it is a referral regional hospital. Young women who go to Mpilo to give birth should not be detained for non payment; they do not have the money. This is what we want to hear from you MP Dube and not the virginity of girls! If you empower the girl-child moral practice falls in place automatically.
Schools in Makhokhoba need face lift, books, proper furniture, well qualified teachers that speak the local language, IsiNdebele, the language that the pupils know ever to bring out their potential to ever compete with global challenges of this millennium.
Source - Nomazulu Thata
All articles and letters published on Bulawayo24 have been independently written by members of Bulawayo24's community. The views of users published on Bulawayo24 are therefore their own and do not necessarily represent the views of Bulawayo24. Bulawayo24 editors also reserve the right to edit or delete any and all comments received.