Opinion / Columnist
US use of IMF to fight Zimbabwe old wine in new skins
14 Feb 2016 at 10:45hrs |
Views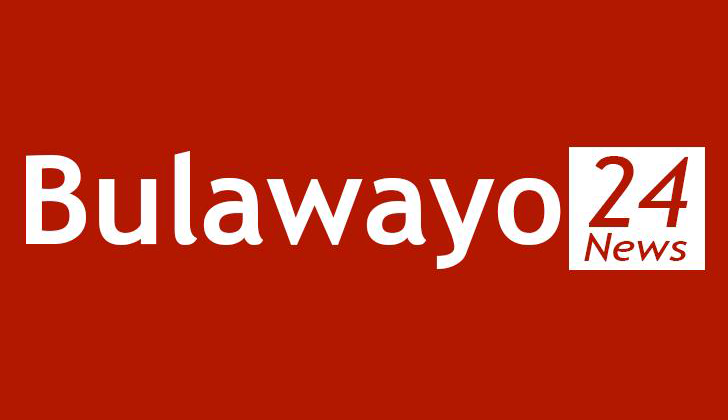 THE attempt by the United States Senate Committee for Foreign Relations to block Zimbabwe from receiving any loan or assistance from the International Monetary Fund (IMF), World Bank and African Development Bank using allegations of human rights abuses and undemocratic practices by Harare as the reason for such a move is like(image) "old wine in new skins".
Even in the aftermath of the launch of the land reform programme in Zimbabwe in 2000, similar reasons were proffered to justify the imposition of economic sanctions against Harare by the United States alongside her cousin Britain, Zimbabwe's former coloniser.
The land reform programme was meant to address land ownership patterns which were racially skewed in favour of whites, a legacy of the colonial era. At the time, a mere 4 500 white commercial farmers owned 75 percent of the prime land in Zimbabwe while millions of blacks were confined to barren fringes which were pejoratively referred to as "reserves" during the colonial era.
Locally, opposition to land reform resonated with Morgan Tsvangirai's MDC which was meant to be an agent of regime change by the Anglo-Saxon alliance of Britain and the United States and anyone who spoke positively about the programme within his party was heavily censured as happened with members of the International Socialist Organisation of Zimbabwe, Munyaradzi Gwisai and Abel Mahlangu.
But as Zanu-PF Politburo member, Joshua Malinga recently put it, the land reform programme was "inevitable" because the injustice could not be allowed to continue in an independent Zimbabwe. Infact, the late Vice-President Dr Joshua Nkomo — one of the founding fathers of the nation — had warned that people would take the law into their hands if the land question — one of the reasons for the war of liberation — was not addressed.
It was clear the "willing buyer willing seller" was not working as a method of land acquisition for redistribution but the US imposed economic sanctions on Zimbabwe to punish it for pursuing land reform and then went into a useless exercise in semantics calling the sanctions "targeted measures".
Like some of the machinations — employed by the US when trying to change a foreign government — the sanctions were meant to precipitate an economic collapse and a revolt that would result in the overthrow of President Mugabe's Government. But this has failed and the US has conceded that its foot soldiers in Zimbabwe led by the MDC which has disintegrated into many parties and still seems to be on that path have no capacity as individual groupings to upstage the ruling party, Zanu-PF.
Last month, out of the blue, United States Senate Committee on Foreign Relations chairman, Mr Bob Corker wrote a letter to the US Treasury secretary, Mr Jacob Lew, urging the US to use its position in the Bretton Woods institution, IMF and World Bank, to mount a blockade of any loans or assistance to Zimbabwe.
Issues he raised in the letter included the restoration of the rule of law, electoral reforms, the reversal of the land reform and security sector reform as the excuse for lobbying for denial of Zimbabwe funding by these multi-lateral institutions, IMF, World Bank and Africa Development Bank.
Interestingly, in March 2006 , Britain and the United States used underhand tactics to deny Zimbabwe funding by the International Monetary Fund, which the Southern African country is a member of, having joined it in September 1980, a few months after attaining independence from British rule.
At the time, the then Finance Minister, Dr Herbert Murerwa, then Reserve Bank of Zimbabwe Governor, Dr Gideon Gono and then Economic Development Minister, Rugare Gumbo returned from Washington — the home of the Bretton Woods institutions, the IMF and the World Bank — empty handed as they had gone to seek assistance in the face of internal challenges with inflation hovering around 800 percent.
The lame excuse for not helping Zimbabwe — which had actually made a payment of US$9 million on its arrears on the Critical General Resources Account — was that it had more arrears on the IMF'S Poverty Reduction and Growth Facility Exogenous Shock Facility Trust Fund. The decision was made despite Zimbabwe having garnered a simple majority to be allowed access to these funds, in a set up in which "the principle of a dollar to a vote", comes into play.
I opined in an article I wrote, which is a decade ago in The Chronicle, as Political Editor, that the decision to deny Harare a loan by the Bretton Woods institutions was "not motivated by a desire to discourage recidivist borrowing but was in-fact influenced by politics".
In the same article, I further noted thus: "The United States which is firmly ensconced in the belief that 'might is right', wants to use its dominant position in the IMF as leverage to arm-twist developing countries to dance to its political tunes which include 'regime change' in the case of governments like the President Mugabe-led Government, which are a threat to its neo-colonial ambitions".
Fast forward to January 2016 and you discover I was dead right in my observation if the letter written by Mr Corker — which has sparked outrage in Zimbabwe — is anything to by.
"I write regarding reports that the IMF, World Bank and the African Development Bank may proceed with a process to allow for clearance of Zimbabwe's $1,9 billion in unpaid arrears to those institutions," wrote Corker. "While the willingness of a country to meet its debt obligations should normally be embraced in this case arrears clearance will allow for new lending to the Government of Zimbabwe. Without meaningful progress toward long awaited reforms by the Mugabe regime, new lending could significantly alter internal political dynamics and help entrench the very same individuals responsible for the economic collapse and gross human rights violations.
"This is a moment when Zimbabwe's political future is highly uncertain but history has shown little prospect for genuine progress and great likelihood of further repression and misgovernance. The administration should use its voice and vote at these international institutions as well as its influence with creditors to ensure that any new lending to the Government of Zimbabwe, including lending intended to relieve existing barriers to lending, be preceded by meaningful progress towards clear benchmarks for the restoration of the rule of law in Zimbabwe, including respect for property, free Press, freedom of speech and freedom of assembly, a credible process of accountability for missing revenue from diamonds and a monitored plan for capturing future revenues and official acknowledgement of past human rights abuses and a demonstration that the Government of Zimbabwe is prepared to make an earnest effort to remedy those abuses such as clear steps to hold accountable those responsible for the massacres of more than 20 000 people in Matabeleland in the 1980s and for the disappearance in March 2015 of human rights activist Itai Dzamara."
At the time of writing of the letter by Mr Corker there were already headlines in Zimbabwe about further enhancements of the electoral system with the introduction of the bio-metric voting, just last week the criminal defamation law was being struck off from Zimbabwe's laws and the rule of law argument has generally been dismissed as a ruse to justify the unjustified meddling in the affairs of sovereign Zimbabwe.
To unpack, the issues Corker raises in the letter, which in fact is another cocktail of sanctions he is proposing on Zimbabwe it is important to first note that America concedes the strides made by Zimbabwe on clearing its debt. He embarrassingly admits: "While the willingness of a country to meet its debt obligations should normally be embraced in this case arrears clearance will allow for new lending to the Government of Zimbabwe".
Corker had to take note of that since he was aware that last year, Finance Minister Patrick Chinamasa presented a debt clearance strategy that was accepted by Zimbabwe's creditors including the Bretton Woods institutions, the World Bank which Zimbabwe owes about $1 billion and IMF which it owes $120 million.
In that article, I wrote a decade ago on how US was using its position in the IMF to harass Zimbabwe I stated thus: "Even if the country (Zimbabwe) were to get an economist from Mars, as long as they do not preach the MDC gospel of reversing the land reform programme in Zimbabwe they would still not get the backing of IMF, which is largely driven by American hegemonic interests".
Corker said Zimbabwe had to be an exception to the rule citing all the rigmarole about lack of democracy in Zimbabwe and implored the "(US) administration should use its voice and vote at these international institutions as well as its influence with creditors to ensure that any new lending to the Government of Zimbabwe, including lending intended to relieve existing barriers to lending", should first meet a number of conditions including "official acknowledgement" of Gukurahundi.
No doubt Gukurahundi is a painful period in the life of Zimbabwe as an independent nation and Corker chose to play with people's emotions on the subject yet a look at US and its attitude towards Gukurahundi as it happened leads one to think that Mr Corker is shedding crocodile tears.
The 1987 Unity Accord which we celebrate in December every year is the one which brought to an end Gukurahundi and it was handled internally without United States assistance. It is also important to understand why Mr Corker is confident — in his words — that the US administration can use its "voice and vote" in the IMF for instance to unjustifiably deny Zimbabwe a loan.
A look at the origins and structure of the Bretton Woods institutions will reveal why Washington can play the bully here.
After the Second World War, the United States was at the fore of creating international structures like the United Nations with a Security Council where with four others as permanent members of that council wield enormous influence backed by their veto power. In similar fashion, the International Monetary Fund and the World Bank were created in 1944 at a conference in Bretton Woods, New Hampshire, and are now based in Washington, DC.
On paper the ideals of the IMF seemed noble as it was originally designed to promote international economic cooperation and provide its member countries with short term loans so they could trade with other countries, that is achieve balance of payments.
Even, the manner in which the IMF is structured shows an undemocratic position in which the rich countries dominate decision making.
The voting power is determined by the amount of money that each country pays into the IMF quota system. It's a system of one dollar one vote, with the US being the largest shareholder with a quota of 18 percent. Germany, Japan, France, Great Britain and the United States combined control about 38 percent.
This structure is based on the economic realities of the post World War Two era and does not recognise the new reality of China being an economic powerhouse and other emerging economies like Brazil and India "sitting on huge reserves dominated in United States dollars even".
So, if Mr Corker's proposals are accepted then United States would be openly heaping more sanctions on Zimbabwe to try and cause suffering among Zimbabweans in a vain attempt to incite them to revolt. In fact, the IMF dubbed the "Institute of Misery and Famine" by some of its harshest critics has baited developing countries especially in Africa by offering them loans tied to its structural programmes which have turned to be poison instead of a pill for those countries that accepted them.
Source - sundaynews
All articles and letters published on Bulawayo24 have been independently written by members of Bulawayo24's community. The views of users published on Bulawayo24 are therefore their own and do not necessarily represent the views of Bulawayo24. Bulawayo24 editors also reserve the right to edit or delete any and all comments received.