Opinion / Columnist
Zambezi water: Solution to Bulawayo's ills
08 Jun 2016 at 07:15hrs |
Views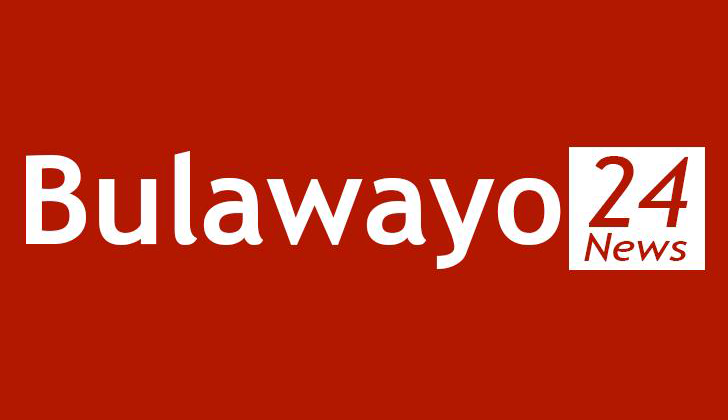 Bulawayo City is a pale shadow of its former self. This is mainly because of closure or relocation or contraction of many commercial, industrial companies and social welfare organisations.
Once referred to as the Manchester of the Federation of Rhodesia and Nyasaland, the City of Kings had by that time the largest number of textile mills and clothing factories in the federation.
A recent ZimAsset stakeholder's conference held in the city under the theme "Considering Bulawayo's Growth through ZimAsset" was meant to look at how the country's second largest metropolis' economic life can be rejuvenated.
Stakeholders ranged from Zanu-PF stalwarts to Cabinet ministers as well as prominent civil servants several of whom contributed constructive ideas towards Bulawayo's socio-economic resuscitation.
Bulawayo's socio-economic decline is a result of several natural and man-made factors some of which need to be thoroughly analysed so as to identify possible remedial policies and action.
At the height of its socio-economic prosperity Bulawayo was the home of what were then major employers, that is to say, commercial, industrial and social welfare organisations whose employees ran into thousands.
Among the most notable big companies were National Railways of Zimbabwe (NRZ) formerly called Rhodesia Railways (RR), ZUPCO, the Cold Storage Company formerly Cold Storage Commission, Dunlop, Zambesi Coachworks, National Blankets, Fox and Bookless, Bulawayo Textile Mills, Consolidated Textiles, Cotton Printers, Modern Motors, G&D Shoes, a number of timber, furniture, engineering companies and travel and tourism firms backed by a reputable hotel sector.
In addition to these organisations and companies, the city had a large number of government employees comprising the armed and police forces, prison services personnel, health ministry professionals and general workers, educational sector professionals, and those serving the non-governmental Jairos Jiri Association.
The Bulawayo City Council was another reputable employer with quite a large body of workers ranging from cleaners of the town's public thoroughfares to high density residential area administrators.
It had a very visibly active team of public health inspectors one of whose responsibilities was to keep an eye on the city's public conveniences, ensuring that public toilets were usable at all times, and so was refuse gotten rid of regularly.
Bulawayo was without any doubt, this country's cleanest city, Kwekwe being a very commendable second.
At that time, there were two racially divided Bulawayo cities, one for the black majority known as locations and the other as European suburbs. That was in strict adherence to the white minority settler racial discriminatory policies and practices.
That racially divided "two – city concept and practice" was abolished shortly after independence, and the city became one under a body of councillors elected multi-racially.
We now look at how the city's majority has dropped from what was a comfortable rung of the ladder of relative prosperity to a much lower level of standard of living.
We also look at how the city has socio-economically deteriorated.
We start with the NRZ, an organisation that was doing so well that most fairly well educated black people wished to work for it, because it paid its thousands of workers relatively well.
Its employees enjoyed more security of employment than those of any other organisation in the country.
However, starting from the mid-1980s the NRZ began to show signs of deterioration in its operations. Causes of that negative development were said at that time to include outdated rolling stock and engines.
Other causes were competition from other transport services providers whose greatest advantage over the NRZ was their delivery time which was much shorter than that of the NRZ.
Although the NRZ had borrowed rolling stock and locomotive engines from the Saud Afrika Spoorweg (South African Railways), NRZ management could not work out competitive delivery time schedules to match competing road haulage trucks especially for tobacco farmers' coal orders from the Hwange Colliery Company Ltd (HCCL).
So, the rolling stock and locomotive engine shortage problem having been resolved by the SAR equipment loan was superseded by a management deficiency.
Attempts were made to train some NRZ middle level management personnel in Pakistan as well as seconding some Pakistani railway technicians to the NRZ.
Some temporary improvement seemed to occur in the late 1980s, but as the NRZ — SAR equipment loan scheme expired and the Pakistani — trained managers retired from NRZ because of age, the company seemed to be getting deeper into operational problems.
Corruption in the management system contributed to the NRZ's poor results particularly in the identification, usage and in some cases, disposal of NRZ assets, particularly some immovable properties outside Zimbabwe.
As some NRZ management personnel were convicted for either theft or fraud, it became clear that the NRZ might have been prejudiced by slovenly done stock – taking, resulting in a deliberate under-stating of inventory of its assets at or shortly after Zimbabwe's attainment or independence.
That development was followed by the sale of a Bulawayo – based engineering company that used to service some NRZ operations.
The purchaser or purchasers were Harare-based aspiring business undertakers who later stripped the company assets for sale for much higher profits not for the NRZ but for themselves.
An accumulation of all these negative developments plus extraneous factors such as drought which was cited by some companies that relocated or close down, and insecurity caused by the Renamo insurgency in neighbouring Mozambique adversely affected NRZ operations for a fairly long period.
Those negative factors and developments reduced the NRZ viability, resulting in fewer profitable operations by that former mass employer.
Instead of employing it retrenched, causing what labour scientists call secular unemployment.
The Cold Storage Company's operations have drastically declined because of the following factors: insecurity, corruption, a hostile attitude towards Zimbabwe's economic undertakings, and repeatedly occurring droughts.
A year or two after independence, Matabelalnd and a part of the Midlands, which are Zimbabwe's major cattle — rearing regions, were plunged into insecurity by dissidents.
That was worsened by the operations of the Five Brigade, a government security outfit launched to neutralize the dissidents.
CSC managers were accused by the police of having stolen some CSC cattle.
While all that was occurring, drought devastated the region, killing and turning herds of cattle into rotting carcasses that soon became bleached bones on hills, in dry, sandy glens, parched valleys and heat-scorched savannah bush veld.
That led to the CSC's largest and most reliable customer, the European Union, ceasing to rely on Zimbabwe as one of its beef suppliers.
That resulted in a large number of CSC employees being laid off, creating unemployment which could have been referred to as seasonal but because of other factors it may be called cyclical as the CSC had entered a downswing economic phase.
A large number of CSC employees were thrown onto the streets as were those of several, if not many, textile and clothing factors because of incessant droughts especially in Matabeleland.
A Matabeleland attempt to lay a water pipe from the Zambezi River has been taken over by the government, but not much, if any, progress has been made up to now.
Had priority been given to that project, Bulawayo could be in a much healthier socio-economic condition than it is now.
ZimAsset should prioritise that Zambezi River water pipe project to inject some life into Bulawayo's economic veins.
The water project is also the solution to the creation of both Lupane town and the university there, and the plan to build another city near Bulawayo.
If the city of Bulawayo is literally struggling to exist because of, among other things, shortage of water, the situation would be worse with the construction of KoMvutshwa (assuming that would be its name).
The viable solution to Bulawayo's difficulties is to turn Matabeleland and the Midlands into economically viable regions.
Developing the area agriculturally would support the region's mining industry which could in turn generate money to support commerce and the food, clothing, machinery – manufacturing sectors, hopefully all of which could be in Bulawayo.
The public transport providers would be needed to service the agricultural (crop as well as pastoral) and mining sectors which would inevitably have downstream industries.
We should adopt and use the age-old tradition of the human race which is that the first thing one creates before building a village is a well.
In our case, it is the Zambezi River water project and Bulawayo would come back to life, then NRZ, CSC and all.
Saul Gwakuba Ndlovu is a retired, Bulawayo-based journalist. He can be contacted on cell 0734 328 136 or through email. sgwakuba@gmail.com
Source - chronicle
All articles and letters published on Bulawayo24 have been independently written by members of Bulawayo24's community. The views of users published on Bulawayo24 are therefore their own and do not necessarily represent the views of Bulawayo24. Bulawayo24 editors also reserve the right to edit or delete any and all comments received.