Opinion / Columnist
Of Social Media and Culture
23 Jun 2016 at 23:27hrs |
Views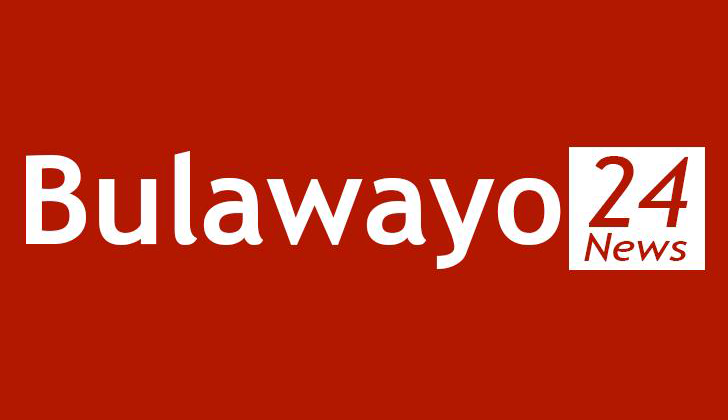 The world has truly become a global village, where almost everything that happens in one country has an effect all over the world. The physical borders that separated the states and supposedly provided "security" from possible invasions from other nations have been "removed" so to speak. The physical borders no longer suffice as bulwarks from outside influence or invasions, rendering them useless. This phenomenon called social media has opened wide the issues of all nations and laid them bare for all nations to participate in the affairs of other nations like vultures feasting and de-fleshing the carcases of a dead animal leaving only the bare bones. As issues are thrown into the social media space, different nations and their nationals receive these messages and react differently to the messages depending on the culture imbedded in them. Zimbabweans are a peaceful people, who even as they are bombarded by different social media messages instigated for purposes of causing civil discord; they choose peace, hard work and progress.
National cultures are different and they react differently to information as evidenced by the latest spate of events, where the people of Tswane in South Africa have revolted to a point of burning buses over a mayoral candidate that has been chosen by the ruling party for their local elections due in August. Zimbabwe has had different Mayors at Town House with the current Mayor Manyenyeni on suspension even as we speak, but our culture is not one to go and throw stones at buses that have come with business people from foreign lands. For us foreigners are a source of foreign currency income and we handle them like kings. The burning of buses in protest is not Zimbabwean. Our culture is of progress and of a sound mind, where issues are solved amicably at the table by way of negotiation. Thank God, Zimbabwe is a peaceful nation that is neither moved nor perturbed by the reactions of other nations on how to deal with issues.
True we have a cash crisis in Zimbabwe and so far the issue has been handled admirably, thanks to the Reserve Bank of Zimbabwe Governor Dr Mangudya and other stakeholders, people have been educated on how to go around their normal bill payments. Use of plastic money has made everything so much easier, carrying large amounts of money risking being robbed is a thing of the past. People are adapting and all is working well. However, by mid-day Monday the phones where beeping off the hook, with notifications of a burning POSB Masvingo bank apparently having been burnt by clients disappointed for not accessing their cash. As usual, it was a malicious falsehood and Zimbabweans treated it like a joke it was, copied, pasted and forwarded to the next person/group and the day progressed without anyone thinking about it twice. If it was South Africa on the other hand, buildings and cars would have been burnt and people killed or maimed. This here is Zimbabwe and it has a different culture altogether.
The past weeks have seen us being asked to like the
#Occupy
Africa Unity Square, there will always be that one bean that refuses to cook with others, it will always remain hard and smelly. That same bean will try and influence others to follow suit, adopting cultures from others is not a Zimbabwean thing, that's why the whole exercise suffered a still birth. This is not Egypt and Africa Unity Square is not Tahir Square and the people of Zimbabwe have a totally different culture from those from Egypt. One does not come with something that is not Zimbabwean and force it down the throats of the Zimbabwean citizens; they will go back with egg on their faces. Zimbabweans have better things to do with their time.
The interconnectedness of the globe has promoted the prying eyes of the bully nations and hyped their interests and their eyes are prying more on the resources of the different nations. They are drooling on the richness of what they see and want everything and will do anything to have access to the resources of the different nations, greed controls them and they feel they can start a brawl with any nation by using the "hard beans" to blow issues out of proportion and in making a mountain out of a molehill. These antagonists should go back to the drawing board, because Zimbabweans cannot be moved by issues that are peddled through the social media. Zimbabweans are just not a violent people and they will not be used like puppets in a show to destroy their inheritance while some bully from the west syphons their natural resources and treasures that are still being discovered even up to this day.
As messages go back and forth on the social media networks, it has enabled not just a sneak peek into the affairs of other nations, but has also been used as conduit of lobbying peoples of the different nations to rise against their own governments causing unrest thereby destabilising the smooth flow of the nations' affairs. Egypt, Tunisia, Libya and Syria are all casualties of social media, as they embraced and put their faith in the new warfare weapon. If these countries were to be given another chance of doing it all over again, they will definitely have a different perspective about the use of social media in their respective nations, as Libya, today lies in ruins as they are failing to keep things together since the fall of Muammar Gaddafi.
It is however, amazing to note that culture though it might be changed by globalisation, not all of it is eroded. There are just some traits that can't be traded. Zimbabweans have a lot to lose if they join the social media frenzy, they are empowered individuals and they co-own this country with all the other citizens in it, they are owners of mines, farms, fisheries, businesses small-scale, medium scale and multi-million dollar businesses. The people of Zimbabwe own the resources of this country; they have been empowered as such by the policies that President R.G. Mugabe and his government have put in place. It is therefore quite difficult for a person to strike against his own farm, his own business to destroy his own house, burn their combis and taxis. Social media might come and try but Zimbabwean people are grounded, in the love of their country, their resources, their businesses and families. Zimbabweans are proud of their inheritance and have much respect of Ubuntu.
Please donate!
If Bulawayo24.com has helped you, please consider
donating
a small sum to help cover the costs of bandwidth. Anything you can provide is appreciated, thanks!
Donate with PayPal
Source - Prosperity Mzila
All articles and letters published on Bulawayo24 have been independently written by members of Bulawayo24's community. The views of users published on Bulawayo24 are therefore their own and do not necessarily represent the views of Bulawayo24. Bulawayo24 editors also reserve the right to edit or delete any and all comments received.