Opinion / Columnist
Lumumba has overstepped the limits
02 Jul 2016 at 12:04hrs |
Views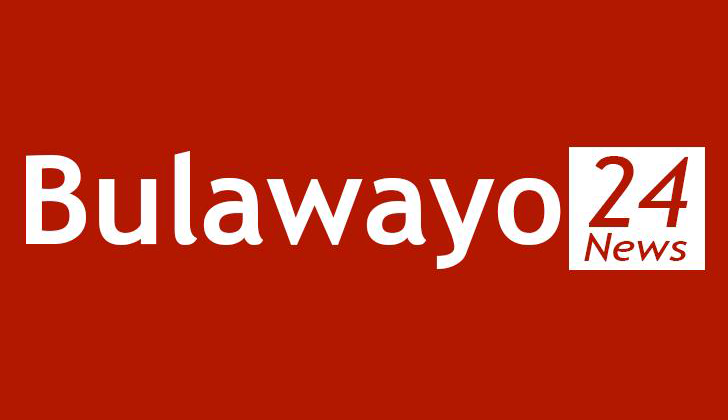 Former Zanu-PF youth member, Mr Acie Lumumba, now an opposition activist, appears to have lost his mind. A fallout with Youth, Indigenisation and Empowerment Minister, Patrick Zhuwao, a few months ago got Mr Lumumba making angry posts on social media, attacking the minister.
Later, he escalated his posts to castigate the ruling party for supposed corruption, lack of democracy and failure to run the economy and country. He often appears on his videos clutching the national flag pretending he is out to defend it and the national interest.
We have no doubt that his views had some traction within the opposition movement that customarily castigates Zanu-PF and the Government. It is their politics and one expects that kind of criticism from them.
But even they certainly are struggling to take Mr Lumumba's latest, mad, personal rant against President Mugabe and his family on Thursday.
Launching his party, Viva Zimbabwe in Harare, Mr Lumumba said:
"Mr Mugabe, I guess you have not been really insulted. You are now used to being insulted by protesters. You are used to being insulted by vendors. You are used to being insulted in the hallways. You have never seen Zimbabweans really angry. So, here is the red line. Mr President Robert Gabriel Mugabe f**k you."
He claimed that President Mugabe was responsible for the "total collapse" of the economy, adding that Zanu-PF was responsible for "gross mismanagement of funds in Government coffers."
"Where is the $15 billion that just went missing? Right now (Patrick) Chinamasa is looking towards trying to clear a debt of $11 billion in a space of 25 years," Mr Lumumba said.
We don't know wherever Mr Lumumba is now what he thinks he achieved by reducing himself, even by his ignoble standards by launching such an unprovoked insult on the person of the President of this country. What point does he think he made in such despicable, utterly unwarranted remark?
Like we pointed out early on, the opposition is expected to criticise their opponents in a civilised manner, pointing out deficiencies and suggesting how they can be corrected. Everyone indeed expects the opposition to present itself as an alternative to the ruling party at policy level. A few personal attacks can be tolerated but you don't utter obscenities like "f**k you" referring to anyone, in public, least of all the president of your country as Mr Lumumba did on Thursday.
He has attempted to throw himself in the limelight in recent weeks and appears to be thoroughly enjoying it, but he got over-excited on Thursday. If Mr Lumumba has any senses at all, he must be regretting what he said.
It is socially and culturally unacceptable to make the statement he did, it is shameful. But we have to say Mr Lumumba did not insult President Mugabe only, but his immediate audience who came to witness his party launch. He also insulted all of us Zimbabweans who have President Mugabe as their leader. He insulted all humanity.
Not even a student activist can speak in the manner Mr Lumumba did. Even MDC-T leader Morgan Tsvangirai or one of the most foul-mouthed politicians of our time, Tendai Biti, could do this.
We understand the anger with which many Zimbabweans have received Mr Lumumba's madness.
We carry a report elsewhere in this issue on Mr Sibangilizwe Nkomo, son to the late Vice President Dr Joshua Nkomo yesterday slamming Mr Lumumba. He wondered why anyone could make that statement against the President.
"This is disturbing and unacceptable. I was shocked when I heard that someone insulted the President. There's no respect in today's politics. You find politicians fighting one another in public. This is why our youth have no respect. They're learning from the elders," said Mr Nkomo.
"The youths are our future leaders. We must teach them to respect their elders otherwise we will have chaos in the country. Dr Nkomo was a nation builder and never allowed people to be divided. He worked hard to bring peace to the nation and instilled a spirit of discipline at all levels. I believe this brought development as well. Let's respect one another and work towards the development of the country."
We totally agree with Mr Nkomo.
The court of public opinion has condemned Mr Lumumba, and the real court is most likely to do the same.
We have in our statute books the Criminal Law (Codification and Reform) Act which in Section 33 (2) seeks to punish those who conduct themselves in a manner designed to undermine the authority of the President.
Source - chronicle
All articles and letters published on Bulawayo24 have been independently written by members of Bulawayo24's community. The views of users published on Bulawayo24 are therefore their own and do not necessarily represent the views of Bulawayo24. Bulawayo24 editors also reserve the right to edit or delete any and all comments received.