Opinion / Columnist
Zimbabwe: The French connection
16 Jul 2016 at 07:50hrs |
Views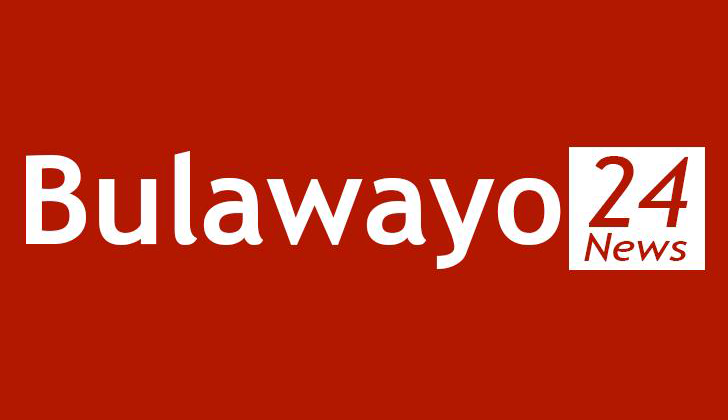 Well, like I indicated last week, the pilferage of the uumph of civil servants demonstrations by some externally glamorised fringe political upstarts last week was bound be exposed in the failed lockdown call this week. Simply, these upstarts overreached, mistaking civil servants action and WhatsApp-induced fear for a measure of their influence. Of course the gullible will say, ah but Manheru, did you not see the crowds that thronged the Magistrates Court this week. I did, and what a variegated crowd it was! The issue is not to have seen the crowd. Rather, the issue is to correctly read the message from it.
Who was who in the throng
The crowd comprised a dominant youthful age group - yuppies and lumpens - something sure to explain the extensive use of social media in these overrated fringe WhatsApp politics. It comprised a significant handful of whites, among them Ben Freeth, the renowned "white African" who is the face of dislodged white settler farmers in desperate valedictory agitation and vexatious legalism. It comprised one or two ambassadors and scores of western diplomats — largely intelligence officers — out to gauge and garner on the impact of what they had sponsored and fomented. It comprised opposition supporters —all of them wistful — gauging this new, emerging political force that is a ringing indictment on their own failures as a viable alternative to Zanu-PF. And it is not fortuitous that even the ailing Tsvangirai had to be dragged from his bed of recuperation to save the situation which this unstructured runaway force is threatening to dominate. It comprised pseudo-Pentecostals hoping to catch the attention of the broad church in the hope of getting a patina of moral high ground in what has turned out to be a campaign of violence and naked, WhatsApped lies and impersonations. It comprised vendors who hoped to clinch a few dollars from the sale of national flags which this unstructured movement may not be allowed to abuse for long. That was the throng, quite a mosaic in motives as in dress.
Photogenic techniques
Of course to all that add nocturnal theatricals, including the blinking politics-by-candlelight, and you have an idea of new photogenic techniques belying this abortive, storm-in-teacup politics with the lifespan of froth in the dry Harmattan. I was about to forget a handful of over-counted "human rights" lawyers meant to suggest formidableness. Except we have met these before, from the early days of land reforms when their cause enjoyed generous support from white farmers and western governments. Nothing new, plainly. Nothing to fear at all. An ensemble of same old forces only rearranged and rejuvenated by a new catchment of impressionable followers.
Juvenalian politics
It was a seemingly spectacular show. Until of course you remember that the real agenda of the day and the day to follow was a lockdown of the country meant to eventuate in an ouster of an elected, constitutional government. Not my agenda by any count. Theirs by a well reared WhatsApp declarative! The court action was thus a sideshow meant to hide a monumental flop that the lockdown call was, full stop. As also were sporadic demonstrations in South Africa and UK which no one cared about. Or a song on YouTube. Today no one is under any illusion as to the length and breadth of this twitter-movement. It cannot blame police high-handedness. All the authorities did was to assure safety and security to law-abiding citizens: business operators, informal traders, commuter omnibus operators, educators, students, civil servants and others chasing different odds and ends. That action removed the fear factor, itself the only mobilising ingredient of this movement, second only to socially networked lies. All this brings out the Juvenalian outlook of these impressionable youths in elementary politics. Surely it was not difficult to know that the business sector actually sponsored SI 64 of 2016? Surely it is not difficult to recall that previous stayaways called by the MDC-T a few years back at the height of the land reforms collapsed simply because businesses are not in the habit of underwriting spurious change. Or any change for that matter. They are for stability, for the status quo. Except failing ones hoping for bailouts from the aftermath of chaotic change. By asking businesses to lock down, even then for two consecutive days, you are essentially asking them to fund a larger national political question which they are not wont to doing. Or are these youths too young to have read from the forerunning stayaways? Of course you have strange business propositions like Food Lovers directly linked to gratuitous imports from South Africa — agricultural by the way — who feel hurt by the SI. You don't need extra wisdom to know that Food Lovers is the latest initiative by embittered white farmers meant to depress agricultural activity in the country through needless imports in order to encourage a perception of futility of land reforms. Well, the authorities have noticed. As indeed they have also the connection between white-run schools and such politics.
Endless hashtag chain
Gentle reader, in my description of various elements that made up the throng at the court, I am sure you have already sensed the deadly fault lines in this much vaunted hashtag movement. It will not be long. No politician worth an election will be fooled by Mawarire's claims that he is simply putting pressure on Government to be heard, that he has no political ambition. His vaulting ambition this already excited, his imagined grandiosity this already stoked, it is only a matter of days before he launches himself as a political party. Check this column. Unless he is an out and out fool who does not know that sustainable politics require an organisational framework provided by a party, an ideology, a manifesto, a leadership structure, etc, etc. And in not being a fool by providing all these things itemised above, he in fact becomes one. A big one too. That is the bind associated with all so-called civil movements. For now here is the sheer absurdity of it all: Name:
#This
Flag; Cause:
#This
Flag; Ideology:
#This
Flag; Manifesto:
#This
Flag; Membership:
#This
Flag; Leader:
#This
Flag; Sponsor:
#Outgoing
Laurent Delahousse; Sympathisers:
#SkyTv
, BBC, IFP, Freeth; Reach:
#Avondale
; Voters:
#Diaspora
; Opponents:
#Anxious
Opposition; Tolerated by: # Government; Still to be responded to by:
#Zanu-PF
.
One Laurent Delahousse
A good friend e-mailed me from UK to say his sumptuous breakfast had been interrupted by images of alleged Zimbabwe police beatings showing on ITV. He added, "Zimbabwe back on British radar all for wrong reasons." I did not hesitate. "Beatings you said? Elsewhere they shoot." Of course I added an exclamation mark to good measure. "I know", he answered resignedly, adding: "The British have a special standard for us". Really, I quipped. "Do you remember Ayi Kwei Armah's "Why are we so blest"? A good point to introduce Laurent Delahousse and his French masters. He is the outgoing French Ambassador who appears to have chosen drama for a parting shot to this society. A while ago, he visited maverick hashtag demonstrators who had decamped at Africa Unity Square. At night, too! Of course the broad light of national publicity caught up with him and he was left gasping for lame defences. This time around he has dispensed with nightfall, choosing to associate with fringe oppositional politics in broad daylight. It is not a mark of ambassadorial courage; just the recklessness of a lacklustre ambassador whose tour time is up. Much like an estranged wife who knows she can no longer salvage anything from a collapsing marriage, he is now going for broke. But there is more to the behaviours of this French envoy than has been covered by the local press. Let me help out.
See what their govt has wrought
Two days ago, the French were celebrating the storming of the Bastille, which is how they recognise their national day. The Bastille was the castle that housed the French monarch before the 1789 bourgeois revolution that guillotined and swept away monarchical rule in France and the greater part of Europe, heralding the ascendency of bourgeois rule. As the Ambassador was dishing out wine in honour of the day, France itself was under attack, leaving scores of Frenchmen and women dead. "The protection of the people by the State without unnecessary use of force, even the right to stay home without having to face the full wrath of the law . . . Those are some of the rights deriving from liberation struggle of your elders. I want to remain hopeful that Zimbabwe will not deviate from the progress accomplished in recent years". Such were the words of Ambassador Dalahousse to us, words ironically virtually contemporaneous with the attack on his country by what we can only assume to be terrorists. This is not the first such attack which France has suffered this year and in the last two years. One can only condole with the French families which have lost their loved ones, while noticing repeated failure by their Government to protect them. And in doing so, one is not blind to the sheer culpability of the French Government whose policies on the African continent and elsewhere in the Middle East causally link with the raging insecurity which has now visited its citizens.
A dose of French piffle
And the Ambassador should be the first one to know that rearing and pepping up violence in any society, including celebrating the actions of forces of violence as "light that shone . . . on the other side of this (Harare) beautiful city" and heralding, to use his own words "a new, united peaceful Zimbabwe", creates not just instability but a spiral of violence which ends up engulfing an otherwise peaceful society. The French led operations in Mali. We have seen the blowback from that precipitous action that never settled matters in the Maghreb. Today their man here thinks he is being helpful by romancing a burgeoning movement that introduces "ghosts" clad in balaclavas on YouTube, a movement that encourages attack on the police, while he takes advantage of the parapet of diplomatic immunity. And as he goads and pampers these still amateurish but potentially potent dark forces incubating in our society, he injects a dose of piffle: "France supports the Government of Zimbabwe's policy to re-engage with the international community and its strategy of arrears clearance more commonly known as the Lima Process". How are we supposed to take such words?
Voting for lawlessness and violence
At one level he is hunting with the hounds while at another level he is running with the hares, even romancing the "liberation struggle of (our) elders", while castigating the very ideas which moved that liberation as "outdated ideology that is not helping your country to (adjust) to the reality of the world today". What is the reality of the world today, Mr Ambassador? That you can brazenly tell us that "I make no excuse for backing (anti-government) protests" in Zimbabwe as if you are a citizen and stakeholder? Would France countenance such gross interference in its own affairs by an African diplomat accredited to it? Or is it because we are a small nation comprising people of colour, comprising a race your country once colonised in the past? And you dare assert the right of Zimbabweans to demonstrate "within the framework of the law" and to use the social media "in a peaceful manner" as if you did not follow what happened when those actions unfolded here. Did you castigate departures from framework of the law, ominous forays beyond peace? How would your government have reacted to a figure in balaclava calling for an uprising?
How dare you venture into the backyard?
Like I said, there is a method to the man's rank madness. France has been upset by the way President Mugabe brokered peace in Mali during his time as Chairman of the AU. To France, this was an affront. Mugabe should not have set foot in France's backyard. Or inviting the Malian President for a return visit. We are paying dearly for it. To aggravate matters, Zimbabwe invited the Togolese President to open the ZIFT. This was sacrilegious. The French do not want Mugabe politics in their erstwhile colonies, politics sure to upset the neo-colonial applecart. It was not also lost to them that after the inauguration of President Buhari, the President was due to fly to Ivory Coast at the invitation of a continental bank. They stepped in to stop that. This is the tiff between us and France, which the Ambassador has been asked to fight out here. He has lost the fight, and is set to go back limping.
Hoping for EU leadership in Africa
There is also a new angle to it. With the anticipated departure of the United Kingdom from the European Union, France hopes to lead in reshaping the bloc's policy towards Africa, but in a way that recognizes French interests and its neo-colonial tradition. France thinks its entry point is appearing to be on the side of democracy it does not support in its so-called African backyard, so it has a transcendental ticket for encroachment into former British colonies, and also for out-shining a reticent Germany, the real powerhouse of the EU. Tackling Zimbabwe, currently seen as the hardest nut to crack on the continent, would assure it of that leadership in the bloc. And sponsoring new political forces in the country in the hope of their take-over will also guarantee it of a client government more beholden to it than to the exiting British. It is a very facile policy the French are launching, one sure to fail. In the meantime, till we never meet again, it's a goodbye Mister Ambassador.
Icho!
nathaniel.manheru@zimpapers.co.zw
Source - the herald
All articles and letters published on Bulawayo24 have been independently written by members of Bulawayo24's community. The views of users published on Bulawayo24 are therefore their own and do not necessarily represent the views of Bulawayo24. Bulawayo24 editors also reserve the right to edit or delete any and all comments received.