Opinion / Columnist
Letter to Pastor Evan Mawarire
05 Aug 2016 at 06:45hrs |
Views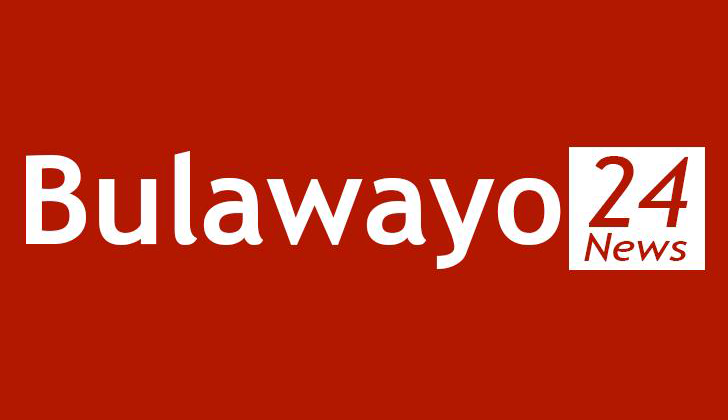 The letter below was originally published by the state media, The Herald, on Friday.
Evan Mawarire - typical of a man who thoughtlessly swallows a mango seed, without considering the size of his own outlet.
Dear Man of God,
Firstly greetings from village elders and autochthons in the land of milk, honey and dust or Guruve.
I hope this villager, the son of a poor peasant, finds you well, wherever you are, in that rainbow nation. Having sought refuge in that country for about a moon now, I hope you now understand that the so-called Rainbow Nation is not as colourful as it appears. It is a shimmering mirage. Blinding. Deceiving!
You might now have realised, Man of God, that a lizard that jumps from the tallest tree and falls to the ground with a thud, much to crowd applause, will certainly feel the pain when alone at night. Only then does reality set in.
Do you remember how you had, your moments, Man of God, trading the pulpit for political grandstanding and indeed enjoying instant borrowed heroism. Remember your day in court?
Praises from Western Capitol, ran deep, deeper than your imagined chasm. But where does it put you, today?
Those who ululated for you, those who brought coffee for you, those who lit candles for you and indeed those who dressed you in borrowed robs, are with their families in the comfort of their homes but where are you Pastor?
I am sure you now realise you are stashed in a very difficult situation, typical of that of a man who thoughtlessly swallows a mango seed, without considering the size of his own outlet.
Does Karitundundu, the ageless village autochthon not say, it takes great skill to kill a bee perched on your genitals? You have indeed made your life difficult.
I am apolitical and neither am I Christian, so it works, in my favour. I am a simple villager, raised the traditional way and I still belong to the village. Yes, the Village! Village wisdom is what got me to where I am not today.
Let me sip my sweet beer and wet my throat, for, in the village we do not discuss serious matters of state and Governance on dry throats.
From my little knowledge of Christianity what you were practising was not Christianity but Churchianity. It is grandstanding. It is attention seeking.
It surprises me and many village elders here too, how you did not learn from Pius Ncube that excommunicated former Arch Bishop of Bulawayo, famed for political grandstanding during church services, while bedding congregants in his church house. Ask Pius today, what hit him?
Proverbs and stories, Man of God, are not told for fools to repeat them but for people to learn. Only fools repeat proverbs without learning from them. In the same vein, Biblical stories and parables are meant for people to learn and not to simply repeat.
Let me chug my sweet bear again and wet my throat.
Man of God, all rivers, yes, virtually all rivers do not flow straight, not because they can't but because they are too clever not to waste time, unsuccessfully working on hard areas which are avoidable. The rivers choose the smooth and nice paths and they get there. That is village wisdom. If you want to remove this Government, vote it out in 2018. Go and cast your vote against it. We want peace. We bore the brand of the war here in the village. We still have scars. We still have unburied brothers and sisters, victims of the war liberation. Why mobile for street protests?
Let me chug my sweet beer and wet my throat.
A bit of history pastor, this country was liberated at the inspiration and instigation of the spirit mediums and not the church. The latter day church is very lost in the matrix of independence.
It was Nehanda, Kaguvi, Mukwati, Mashayamombe, Mzilikazi and Lobengula. It was Nyatsimba Mutota, Karitundundu, Matare, Chidyamauyu, Gumboremvura, Svembere and many others, who physically and spiritually guided the freedom fighters.
For a long time the church, except a few Catholic, Methodist and Anglican priests, who broke rank with white capitol on their own volition, was heavily tilted towards colonialism.
This villager will not go into the history of how you left foreign land to come back home, only to get yourself into unnecessary trouble.
If you want politics, form your own party and enter the rough turf of politics. By running away to South Africa, you have proved to be too weak. You swallowed a mango seed, deal with it. Your tummy is rumbling. Your innards are not at peace. You are no longer at peace with yourself. You are no longer at peace with your country and indeed with your God.
They don't call me villager for nothing; stupidity, they say, is like a silent fart, it soon announces itself through smell.
Let me tether my goats. Till next time, bye
The Villager
Please donate!
If Bulawayo24.com has helped you, please consider
donating
a small sum to help cover the costs of bandwidth. Anything you can provide is appreciated, thanks!
Donate with PayPal
Source - The Villager
All articles and letters published on Bulawayo24 have been independently written by members of Bulawayo24's community. The views of users published on Bulawayo24 are therefore their own and do not necessarily represent the views of Bulawayo24. Bulawayo24 editors also reserve the right to edit or delete any and all comments received.