Opinion / Columnist
Zimbabwe's spiritual story
07 Aug 2016 at 09:23hrs |
Views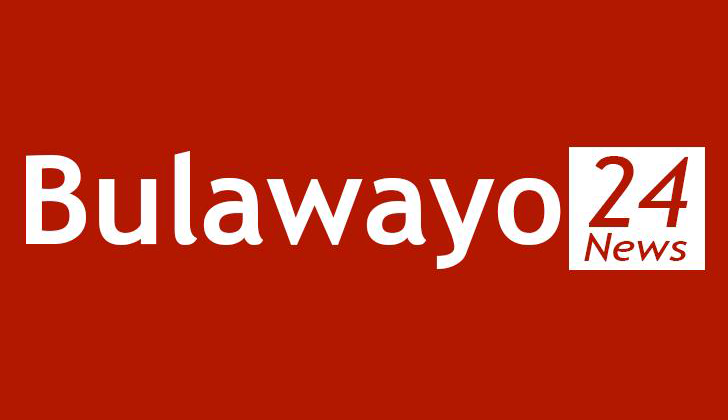 Three months ago, Munyaradzi Huni and Tendai Manzvanzvike interviewed Julian Maodza Murenga Mukomawashe as part of the "Chimurenga II Chronicles".
The war veteran revealed six things Mbuya Nehanda said should be done once the liberation struggle was over for Zimbabwe to prosper. Murenga said re-colonisation was a big possibility if Zimbabwe did not handle its spiritual matters properly.
Manzvanzvike (TM) recently spoke to Bishop Oliver Chipunza (Bishop), who provided a Christian perspective to Zimbabwe's spiritual issues, which he contends extend to the traditional realm. This is the second and last part of the interview.
***
Bishop: We took over land, which was being used by the whites for close to 89 years, if my memory is still correct. Before then, the black majority were in rural areas.
When we took over that land, we were supposed to do what is called hand-over and take-over, because the spirit realm was now saying Zimbabwe is being farmed by whites, and these whites had certain rituals they performed. They have got altars on each and every farm.
I have a farm, and there is a mountain close by. There is a cave in that mountain, and zvinonzi muRungu aitora zviyo zvake achiisa imomo. He would send elderly people at his farm to perform that rite.
So, when we took over the land, we did not again inform the spiritual realm that we have now done the land reform programme.
In a nutshell, every policy that the Government does must be backed with the spiritual realm for it to bring effective results.
So when we took over from the whites, they had their own altars; they had their own prayers, and at the end of the day, isu patakatora, takangopinda paminda. We did not know or take into consideration previous spiritual issues.
That is why if you ask some farmers, they will tell you of some spiritual experiences at their farms.
Vamwe vanogona kurota muRungu arimo mumba macho maakapinda, ongonzwa gwedere-gwedere, otobuda zvake oenda. That's spiritual activity taking place. At the end of the day, it disturbs the whole family activity.
This is where the need to rededicate the nation to God comes in.
We took over mines; we took over certain firms; we took over certain reproductive sectors of the economy. But we never dedicated them to God.
Ask every miner in this country — the old and the new: after apihwa licence rake, the first port of call ndekwaSabhuku nekwaChief. He informs the chief that the mine is now under their jurisdiction. Vanoti I am now in your area, I have been given this licence by the Government, but now I want to mine.
Then, that miner is told the cultural values that must be followed, in order to access the mineral. If they do not do that, they won't get anything tangible from that mine.
A good example is Chiadzwa. We lost a lot of diamonds because the miners did not follow the cultural rites. They did not make the Chiadzwa people or the entire nation benefit from the diamonds. Then the spirit realm just hid those minerals.
I recommend that church fathers, instead of criticising the Government, pray for the Government.
If we have a prophecy that we have to tell the nation, let us use the Nathan anointing. When God told Prophet Nathan that David had committed adultery with Uriah's wife, he did not shout about it. He went to the king and told him through an oracle. We do not want to create an impasse with Government. We do not want to cause the Government to think that the church is against it. Every prophecy has to be put to test.
It is the church that anchors the destiny of people in any country. So, a situation where the church is fighting the Government, and the Government fighting the church, demonises the country.
It is, therefore, very important for every man and woman of God whom God is speaking to about what we are going through as a nation, to seek the correct forum.
And, I also urge the Government that whenever they hear things that concern the Spiritual realm being uttered by genuine men and women of God, let them pay attention.
Bhaibheri redu rinoti, mwana akakumbira chingwa, baba havamupe nyoka. Vanomupa zvaanoda.
So, my contribution to whatever is taking place in our country is that it is important that the Government, the leadership of this country seek divine assistance from God, through consulting genuine men of God.
You must understand that munyika hamuite one man of God who says I was the only one ordained to help the nation. No! It's not biblical. I know that the Government through its wisdom and knowledge has ways of looking at some of these things that I have mentioned. We pray and hope that our land will be delivered and restored when we have addressed issues of the spirit world.
TM: You speak about genuine spiritual fathers, and I see Government asking how it will identify the genuine from the fake. There is a lot of disunity among the church leadership…
Bishop: We have men and women who started before me, who are running churches; who are growing; who have got a number of churches. They are there, and Government will use its wisdom to identify who is the real one to help them.
TM: If the group is already there, why can't it take it upon itself to ensure that they fulfil their God-given mandate to give spiritual advice to Government?
Bishop: This is why we are talking. If they have seen a leaf, they have understood what I have said.
This is my 16th year in deliverance ministry. I have got experience of demonic manifestations for the nation, for companies, for individuals, but we approach the relevant people. Whatever the Government can do, they have done their politics, they have done their revolution, but they now need divine assistance, particularly from the Almighty God.
An all night prayer for the nation is key, where even His Excellency just comes for a few minutes to just address. Just acknowledgment! We are not saying they must be Christians; they must come to God. They are politicians, and it's a calling, and I believe leading people is a calling from above, from God.
Basically, what I am saying is that let us not criticise. Why can't we have the Nathan spirit? Why can't we have genuine prophets like in the Old Testament, who would advise King David? Where are the Samuels of today to advise Saul?
All these demonstrations will continue, but they won't give us any solution. We are going into the 2016-2017 agricultural season, and we want rain. We don't want the current impasse taking place.
The curse pronounced on Zimbabwe by past leaders, must be undone, and it is only done by the Christian community when they come together in unity. We want the Almighty God to help us. Genuine men of God are there. The bottom line is pride. They should consult their cultural department. We also have Chiefs.
Where are they? Why are they quiet? They know that this spiritual. Why are they not given the platform? But let us allow God to intervene.
Bishop TO Chipunza is founder of Apostolic Flame Ministries of Zimbabwe. This is his 16th year in deliverance ministry. He was ordained by Archbishop Ezekiel Guti, after attending Living Waters Bible College and doing pastoral work with AFM in Zimbabwe
Source - sundaymail
All articles and letters published on Bulawayo24 have been independently written by members of Bulawayo24's community. The views of users published on Bulawayo24 are therefore their own and do not necessarily represent the views of Bulawayo24. Bulawayo24 editors also reserve the right to edit or delete any and all comments received.